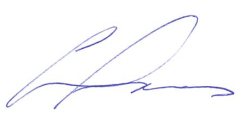 133 Molesworth Street 
PO Box 5013 
Wellington 6140 
New Zealand 
T
 +64 4 496 2000 
W
 www.medsafe.govt.nz 
Virginia Crawford 
By email:  
[FYI request #15059 email] 

Ref:   H202103948 
Dear Virginia Crawford 
Response to your request for official information
Thank you for your request under the Official Information Act 1982 (the Act) to the Ministry of 
Health (the Ministry) on 3 April 2021 for: 
"The Cominarty vaccine is being rolled out to far more than "a limited number of patients" 
and there appears to be no restriction in doing so. 
The Ministry of Health and other members of the Government (including the Prime Minister) 
are constantly reassuring the public that the vaccine is "safe and effective". 
It would appear that on both counts, the Ministry is in breach of the Medicines Act. 
Could you please explain by what authority the Ministry is able to do this?" 
I refer you to the Comirnaty data sheet that was approved by Medsafe as part of the provisional 
consent process, which you can find on the Medsafe website at: 
www.medsafe.govt.nz/profs/Datasheet/c/comirnatyinj.pdf 
The data sheet includes: 
"COMIRNATY has provisional consent (see section 5.1) for the 
indication: Active immunisation to prevent coronavirus disease 2019 (COVID-19) caused by 
SARS-CoV-2, in individuals 16 years of age and older. The use of this vaccine should be in 
accordance with official recommendations.
I also refer you to the Medsafe website for information on the evaluation and approval process 
www.medsafe.govt.nz/COVID-19/vaccine-approval-process.asp 
for COVID-19 vaccines. 
I trust this information fulfils your request. Under section 28(3) of the Act you have the right to ask 
the Ombudsman to review any decisions made under this request. The Ombudsman may be 
contacted by email at:
 [email address] 
or by calling 0800 802 602. 
Please note that this response, with your personal details removed, may be published on the 
Ministry website at:
 www.health.govt.nz/about-ministry/information-releases/responses-official-
information-act-requests. 
Yours sincerely 
Chris James 
Group Manager 
Medsafe 
---