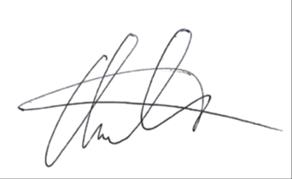 Response: OIA2021.26  
22 April 2021   
To Brett Cooper - via FYI.org   
Dear Brett  
Official information request for information on fuel consumption  
I refer to your official information request dated 18 March 2021, asking:  
I would like to know how much diesel the rail services have used each year from when 
records were collected to the present date.  So that is a record for each year's usage and not 
an average of all-time usage. 
 
The range of data I'm requesting is from as far back as records exist to the present year, 
2020. The diesel usage is for all locomotive engines broken down by year. 
 

Please find our response below. 
Fuel consumption  
Please find the table below showing fuel usage: 
Financial year 
Bulk Fuel  
FY11 
   47,969,890.66  
FY12 
   50,836,126.29  
FY13 
   51,624,193.72  
FY14 
   53,634,053.37  
FY15 
   68,218,514.37  
FY16 
   50,939,880.72  
FY17 
   44,108,370.30  
FY18 
   41,922,958.49  
FY19 
   47,297,689.13  
FY20 
   44,458,784.61    
We trust this answers your query, please get in touch if you have further questions. 
You have the right to seek an investigation and review by the Ombudsman of this decision. 
Information about how to make a complaint is available at www.ombudsman.parliament.nz 
or by calling free-phone 0800 802 602.    
Yours sincerely     
Dave Allard 
Government Relations Advisor, KiwiRail
---