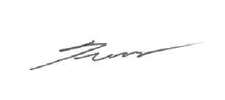 Office of the Vice-Chancellor 
Phone +64 7 858 9472  
The University of Waikato 
www.waikato.ac.nz 
Private Bag 3105   
Hamilton 3240 
New Zealand        
19 February 2021   
K H Ross 
Email 
[FYI request #14448 email]   
Dear K H Ross  
Official information request - MOUs and MOAs with PRC universities 
 

I refer to your official information request dated 13 January 2021  where you requested a list of PRC 
universities with which the University of Waikato has a MOU or MOA, and a copy of the MOU or MOA 
agreements for each of these universities.  
The University has given due consideration to your request. The outcome of this consideration is that 
the University has agreed in part to your request.   
The University discloses the following information: 
1.  A list of PRC universities with which the University has a MOU or MOA as of 18 February 2021 
(
attached
); and  
2.  Disclosed documents provided in a zip file sent to
 fyi-request-14448-
[email address].
The University has identified documents on the list that it wishes to withhold under section 9(2)(b)(ii) 
and/or  section  9(2)(i)  and/or  section 9(2)(j)  of  the Official  Information  Act  1982.  Disclosure  of these 
documents  may  prejudice  the  PRC  University's  commercial  position  and/or  may  prejudice  the 
commercial activities (or potential activities) of the University and/or may disadvantage the University 
to carry on with any negotiations.  
You have the right to seek an investigation and review by the Ombudsman of this decision. Information 
about how to make a complaint is availab
le at www.ombudsman.parliament.nz 

or freephone 0800 802 602.  
Yours sincerely   
Jim Mercer 
Chief Operating Officer 
 
 
 
 
---
List of PRC Universities which the University of Waikato has a MOU or MOA  

Beijing International Studies University 
MOU 
Chongqing University  
MOU 
East China Normal University 
MOU 
Harbin Institute of Technology  
MOU 
Hebei University of Science and Technology 
MOA 
Nanjing Agricultural University  
MOU 
North China University of Technology 
MOA 
Ocean University of China 
MOU 
Renmin University of China 
MOU 
Shandong University of Finance and Economics 
MOU 
Shandong University of Technology 
MOA 
Shanghai International Studies University 
MOU 
Shanghai Normal University 
MOU 
Shantou University 
MOU 
Shenzhen ET 
MOU 
Southwest University 
MOU 
Southwestern University of Finance and Economics 
MOA 
Sun Yat-Sen University 
MOA 
Yantai University 
MOA 
Zhengzhou University  
MOA       
---