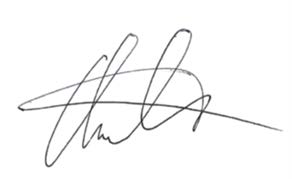 Response: OIA2020.75  
21 December 2020   
To Patrick Dunford  
Via FYI.org   
Dear Patrick  
Official information request for information on Marsh Road Crossing 
I refer to your official information request dated 3 December 2020, asking:  
…to obtain Kiwirail's safety assessments for the railway crossing at Marsh's Road, 
Southbrook, Rangiora. 
. 

KiwiRail's safety assessment process is the Level Crossing Safety Impact Assessments 
(LCSIA) There had been no LCSIAS carried out at Marsh's Road prior to the recent incident. 
A survey was carried out in 2011, and the latest survey for Marsh Road is attached. Marsh 
Rd and other crossings on the Main North Line are scheduled for a resurvey in February 
2021. 
Marsh Road is currently the 696th most at risk ALCAM ranked crossing in NZ, so is unlikely 
to feature on the current level crossing upgrade program for the next five years. However, 
KiwiRail does assess level crossing safety following collisions or significant near-misses. 
All of the top 200 ALCAM ranked crossings have been scrutinised to develop the level  
crossing upgrade program for KiwiRail. 
We trust this answers your query, please get in touch if you have further questions. 
You have the right to seek an investigation and review by the Ombudsman of this decision. 
Information about how to make a complaint is available at www.ombudsman.parliament.nz 
or by calling free-phone 0800 802 602.    
Yours sincerely       
Dave Allard 
Government Relations Advisor, KiwiRail
---