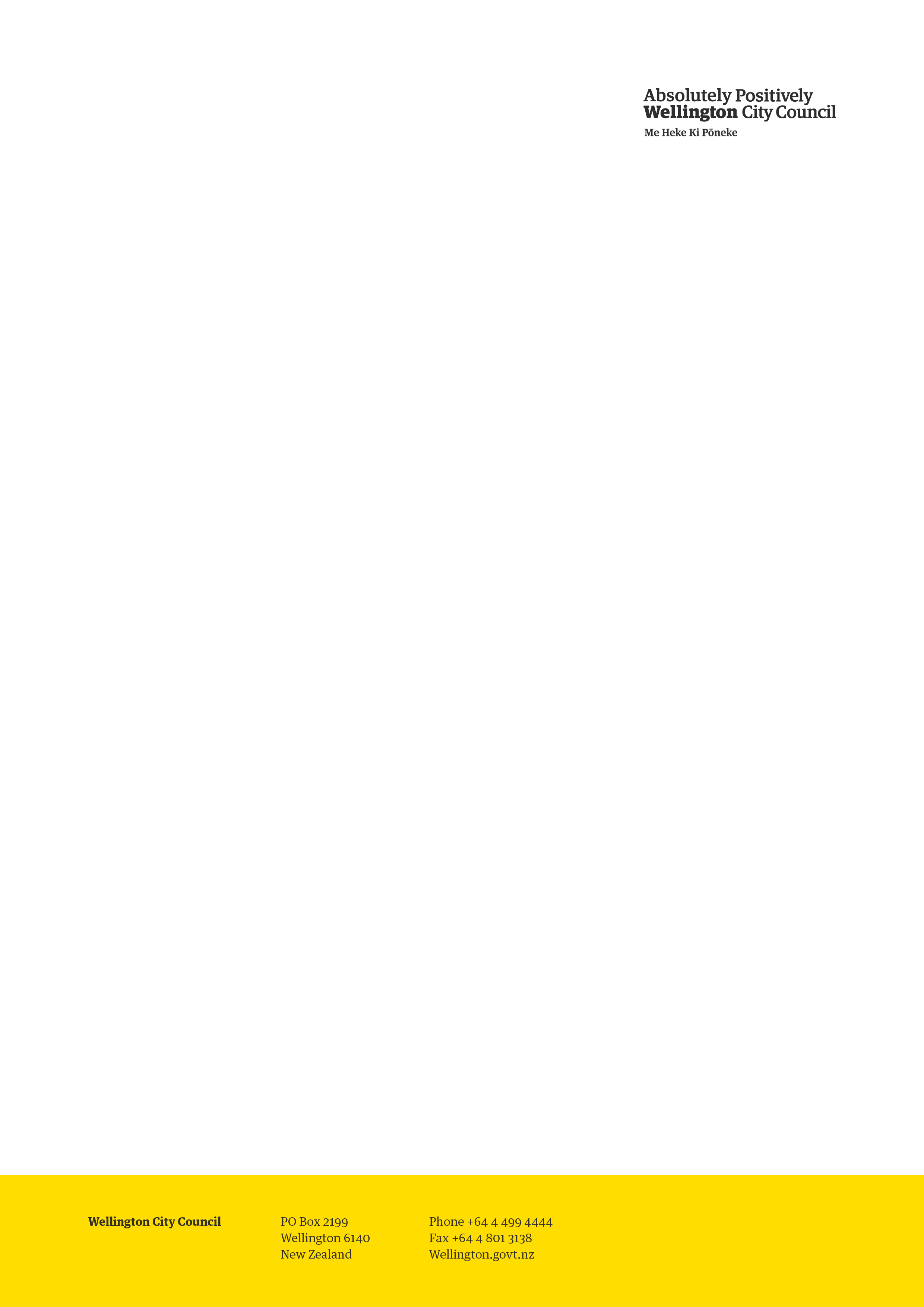 File ref: IRO-10638 and IRO-10651 
23 November 2020   
Richard Murcott 
[FYI request #13920 email] 
Kia Ora Mr Murcott   
Thank you for your request made under the Local Government Official Information and Meetings 
Act 1987 (the Act), received on 7 October 2020. You have requested the fol owing information: 
  •  The actual total number of submissions received on the current draft spatial plan, 
whatever channel was used to submit? 
•  The final number of submissions received that used WCC's limited online questionnaire 
process? 
•  The number of submissions received by email. 
•  The number of submissions that attached/used WCC's downloadable PDF? 
•  The number of submissions that arrived by postal mail or perhaps were hand-delivered? 
•  What was the total number of submissions on the Draft Spatial Plan that originated from 
the Generation Zero platform, or used their form entitled 'A City for People'? 
•  A breakdown by suburb (address of the author) of the total number of submissions 
received?   
As per my decision letter dated 4 November 2020, the Wel ington City Council (the Council) has 
granted 
your request for information at no cost.   
Submission for the Spatial Plan 
Method 
Total 
Notes 
The total number represents the total number of submitters regardless 
Total submitters: 
2898 
of how they submitted feedback. Some submitters provided feedback in 
multiple formats.   
Online Submissions:  1924 
(Excludes PDFs entered by Council Officers). 
By post or delivered  201 
This number includes downloadable PDF forms and written submissions. 
This number represents the number of people who sent in their 
By email 
426 
submission (whether written in their own format or as the PDF form 
attached – excludes City for People webpage submissions). 
Downloadable PDF 
(either by post or by  70 
This number represents submissions in the PDF format that were able to 
email) 
be entered into the online submission form by Council Officers. 
The City for People 
A short submission form was set up on an external webpage which 
webpage 
387 
al owed submitters to select statements they agree with and provide 
submission: 
their own comments. By entering this form it automatically sent an email 
to the Planning for Growth inbox with a summary of their submission.      
---

Oral submission from the Council meeting dated 4 November 2020 has been made publicly 
available. Please click on the link to access this information.
   https://wel ington.govt.nz/-
/media/your-council/meetings/committees/strategy-and-policy-committee/2020/4-nov/2020-11-
04-agenda-spc.pdf 
Below is the breakdown of all submissions received by the Council broken down by suburb for the 
Spatial Plan. 
Suburb 
#  Suburb 
#  Suburb 
#  Suburb 
# 
Aro Valley 
75  Johnsonville 
73  Newlands 
34  Thorndon 
303 
Berhampore 
185  Kaiwharawhara 
2  Newtown 
29
7  Vogeltown 
16 
Breaker Bay 
1  Karaka Bays 
4  Ngaio 
66  Wadestown 
29 
Broadmeadows  10  Karori 
93  Ngaio-Crofton 
Downs 
1  Wilton 
20 
Brooklyn 
84  Kelburn 
57  Ngauranga 
2  Matiu Somes Island 
1 
Central City 
178  Khandallah 
195  Northland 
37  Other – Kapiti  
1 
Churton Park 
16  Kilbirnie 
53  Onslow 
2  Other – Lower Hutt  18 
Crofton Downs  22  Kingston 
5  Oriental Bay 
46  Other – Upper Hutt 
2 
Evans Bay 
2  Lyall Bay 
33  Owhiro Bay 
3  Other – Porirua  
1 
Glenside 
3  Makara 
1  Paparangi 
9  Other – Greater 
Wellington 
21 
Grenada North 
1  Maupuia 
4  Rongotai 
3  Other – Outside the 
Wellington Region 
25 
Grenada Village  3  Melrose 
19  Roseneath 
22  Not provided 
90 
Hataitai 
77  Miramar 
20  Seatoun 
8     
Highbury 
6  Moa Point 
1  Southgate 
8     
Horokiwi 
1  Mornington 
8  Strathmore 
Park 
7     
Houghton Bay 
5  Mount Cook 
148  Takapu Valley 
2     
Island Bay 
71  Mount Victoria  302  Tawa 
57     
Note: 
Your request for the addresses or the submitter has been refused under section 7(2)(a) of the Local 
Government Official Information and Meetings Act 1987, as it contains personal information about 
private individuals. We have provided you with the suburb of each of the submitters.     
Right of review 
If you are not satisfied with the Council's response, you may request the Office of the Ombudsman 
to investigate the Council's decision. Further information is available on the Ombudsman website, 
www.ombudsman.parliament.nz.
Thank you again for your request.   
Kind regards    
Asha Harry 
Assurance Advisor 
Wellington City Council   |   2 of 2 
---