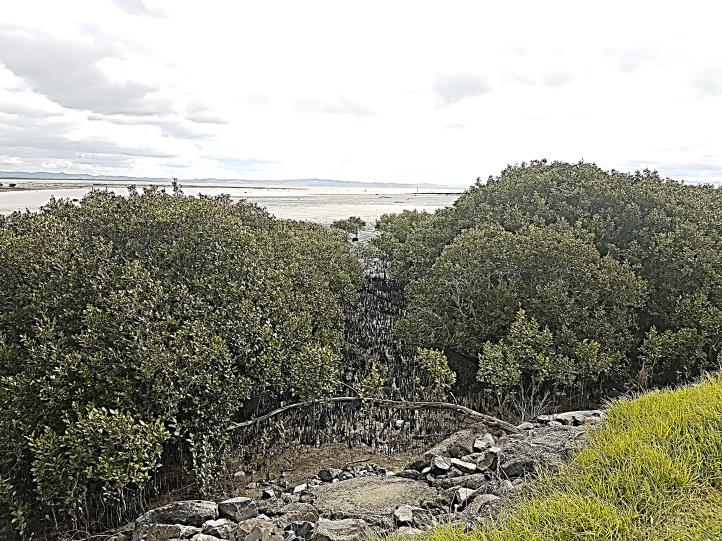 Options for moving forward on mangroves – Waikato Region    
The value of developing a Mangroves Management Plan as a non-
statutory document 
Mangrove Management Plan  
  All the options (Mangroves Bill, RMA plan processes) require   
(required for all options) and... 
some form of management plan approach for mangroves. 
  A management plan could be initiated now using a collaborative 
process involving all three councils and key stakeholders. 
TCDC and Hauraki 
RMA Plan 
  It can be driven at the local level, a collaborative process can 
DC Mangroves 
Change 
 OR
empower the community and build good-will. 
Management Bill  
Options (see 
  It could apply to a specific place (ie, Whangamata Harbour) or a 
(as proposed or 
below) 
modified version) 
larger coastal area.   
  As it would be a non-statutory plan*, there is no prescribed 
Context 
process for how it should be developed, or reviewed and 
TCDC and Hauraki DC Mangroves Management Bill 
RMA Plan Change Options* 
amended over time. The collaborative group could determine 
(Hearings completed and Select Committee due to 
Standard Schedule 1 
Involves early consultation, 
and agree amongst themselves how this should be done. Being 
report back to Parliament on 22 June 2018) 
notified process (submissions 
able to review/amend the plan as required would allow for 
and hearings) decisions and 
RMA plan change information 
appeals 
flexibility and for the management plan to be amended as and 
  Should be informed by best practice mangroves 
Collaborative Planning 
This option could incorporate 
Process (CPP) 
a management plan into an 
when required. A MOU to determine the detail and outcomes of 
management (in the Bay of Plenty and other 
RMA coastal plan using a 
regions). 
the plan could be signed between the councils. 
collaborative process. Appeal 
rights are reduced 
  Mangrove Management Plan can form the basis to a 
Streamlined Planning 
SPP in the coastal marine area 
Note the Mangroves Management Plan would not have statutory weight* and will 
RMA plan change (for a specific harbour or the entire 
Process (SPP) 
is directed by the Minister of 
not be able to override an operative Regional Coastal Plan. A coastal plan review 
coast) 
Conservation. The process can 
be tailor-made for the issue 
could incorporate the plan by reference or include its provisions. The Regional 
  Reduced appeal rights are enabled by CPP and SPP 
and appeal rights are reduced 
Council may need to review its current consents for mangrove removal depending 
processes. 
Minister directed 
The Minister can direct a plan 
on the content of the mangrove management plan and whether or not they 
change  
  Collaborative processes can take time for consensus 
*Note the Minister for Conservartion signs off on regional coastal 
conflict.  
plans under all planning options. 
to be reached – skilled facilitation can assist.   
*Unless developed under or incorporated into the Mangrove Management Bill or Plan 
Change under the RMA 
Standard RMA Schedule 1 Plan Change Process 
Early consultation and engagement  
Notified Proposed Plan Change 
Submissions and Hearings 
Council decisions 
Appeals to Environment Court (if any) 
(preparation of draft plan change) 
Typically 1-2 years 
2 year maximum from notification to final council decisions 
Time? Reduced under CPP and SPP 
Draft and in-confidence                   Last updated: 1 May 2018 
Page 1   
---