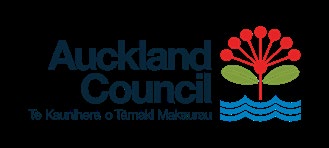 09 March 2020 
Official Information Request No. 8140006335 
 (Please quote this in any correspondence) 
Simon Veritas 
[FYI request #12214 email] 
Dear Simon    
Local Government Official Information and Meetings Act 1987 
Re: General Manager Operations and/or General Manager Operations and 
Optimisation 
I refer to your email, which we received on 11 February 2020, requesting information about 
the recruitment of a General Manager Operations and/or General Manager Operations and 
Optimisation.   
For ease, I have included the details of your request below:   
The purpose of this request is to evaluate adherence to Sch7(36)(2)(c) of the Local 
Government Act that states: 
"the impartial selection of suitably qualified persons for appointment" 
 
As such, can you provide me with any communications since June 2019 between the 
Director of Council Regulatory Services (Hobbes) and the substantive (rather than 
acting) General Manager of Regulatory Engineering (Tyson) that discussed: 
* The General Manager Operations role for Regulatory and/or 
* The General Manager Operations and Optimisation role for Regulatory. 
 
To reduce time, this can be email comms only and comms that refer to the potential 
functions and required capabilities of the role. 
In October 2019, Craig Hobbs undertook a review of the Service Strategy and Integration 
(SS&I) team within the Regulatory Services directorate, which he has discussed with and 
sought advice from a range of senior staff throughout the council.   
As a result of the  review,  Mr Hobbs decided that the General  Manager SS&I would be 
disestablished and a new role, General Manager Operations and Optimisation, would be 
established.    
Mr Hobbs requested Stephen Tyson's review of the draft position description for the new role. 
Mr Hobbs also requested review from other staf , including senior staff in his lead team as well 
as the council's People and Performance directorate.   
Please note that the final position description differs from the draft position description. We 
have included the final position description for completeness.   
Private Bag 92300, Auckland 1142  |  
aucklandcouncil.govt.nz
  |  
Ph
 09 301 0101 
---

The General Manager Operations and Optimisation role was advertised on  the council's 
internal careers website (Tupu) on 5 Feb 2020, which is accessible to employees of Auckland 
Council and Council Controlled Organisations. The application timeframe closed on 20 
February 2020.    
Please see attached email correspondence between Mr Hobbs and Mr Tyson regarding the 
General Manager Operations and Optimisation role. There is no correspondence directly 
relating specifically to a General Manager Operations role.    
We have also included communications from Craig Hobbs to a wider group of council staff, 
which included Mr Tyson, advertising the role and timeframe for applications. Although this 
email is outside the timeframe of your request, we consider that it provides a clear summary 
of the functions and capabilities of this new role.    
We note that you have mentioned your intention to evaluate the information received through 
this request against schedule 7(36)(2)(c) of the Local Government Act 2002. We acknowledge 
that this sub- clause is an important part of any recruitment process undertaken by the council, 
however, that sub-  clause needs to be considered alongside schedule 7(36)(3)(a), which 
provides a measure against which the outcome to the recruitment process is considered.   
Please note certain information has been withheld under Section 7(2)(a) of the  Local 
Government Of icial Information and Meetings Act – 
to protect the privacy of individuals.
Should you have any concerns, you may wish to raise a complaint with the council's 
Assurance Services team. The Assurance Services team are tasked with investigating 
integrity-related complaints and issues.  To contact the Assurance Services team, please 
email:
 [email address]. 
Mr Hobbs is also happy to discuss any concerns you may have. To arrange a phone call or 
meeting, please contact Mr Hobbs by email:
 [email address] 
or phone: 
027 454 8845.   
Decisions relating to what information is being released to you were made by 
Phil Wilson, 
General Manager Governance. 
Should you believe Auckland Council has not responded appropriately to your request, you 
have  the right  by  way  of  complaint,  under  section  27(3)  of  the  LGOIMA,  to  apply  to  the 
Ombudsman to seek an investigation and review of the decision.   
If you have any further queries please contact me on 09 301 0101 quoting official information 
request number 8140006335.   
Yours sincerely     
Grace Ray 
Privacy & LGOIMA Business Partner
Democracy Services 
Private Bag 92300, Auckland 1142  |  
aucklandcouncil.govt.nz
  |  
Ph
 09 301 0101 
---