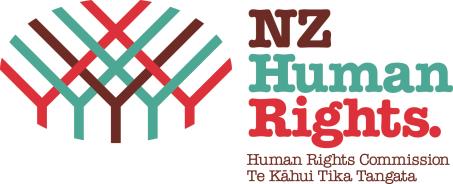 Ref: 200984 
Thursday, 27 February 2020 
A Robinson 
By email to
 [FYI request #12085 email] 
Tēnā koe, 
Response to your request for Official Information  
On 27 January 2020, you requested from the Human Rights Commission ("the 
Commission") the following information per year for the period 2014 - 2019 (five 
years): 
1. 
The number of discrimination complaints made about primary and secondary 
schools. 
2. 
The number of schools that refuse to participate in HRC mediation when it is 
offered. 
3. 
The number of schools that participate in mediation but an outcome is not 
reached. 
4. 
The number of schools that participate in mediation when an outcome is 
reached. 
Discrimination complaints made about primary and secondary schools 
From 1 January 2014 – 31 December 2019 the Commission received 235 
complaints alleging unlawful discrimination by primary and/or secondary schools. Of 
these 235 complaints, 30 (13%) progressed to mediation and 205 (87%) did not. 
The following table provides a breakdown of those complaints: 
Mediated 
Year 
Total 
No 
Yes 
2014 
26 
4 
30 
2015 
21 
3 
24 
2016 
29 
2 
31 
2017 
51 
4 
55 
2018 
33 
10 
43 
2019 
45 
7 
52 
Grand Total 
205 
30 
235 
Level 8, 44 The Terrace, Wellington 
PO Box 10424, The Terrace, Te Whanganui a Tara Wellington, Aotearoa New Zealand 
Waea Telephone +64 4 473-9981 Waea Whakaahua Facsimile +64 9 377-3593 
Infoline Toll free 0800 496 877 / TTY
 [Human Rights Commission request email]  
www.hrc.co.nz 
---
Schools refusing to participate in mediation 
The Commission does not routinely record why a complaint has not progressed to 
mediation. The reasons why a complaint may not progress to mediation are varied 
and often specific to the particular complaint. Some examples of why a complaint 
does not proceed to a mediation may include: 
•  The parties resolved the complaint independently of our mediation process; 
•  The complainant decided to no longer pursue mediation; 
•  The respondent (the party being complained about) chose not to engage in 
the mediation process. 
Mediation participation and outcomes reached 
Of the 30 complaints mentioned above which the Commission mediated; 27 
individual schools were involved. 
Twenty of those complaints (66%) which involved 17 individual schools reached a 
resolution through mediation. 
The remaining 10 complaints (33%) which involved 10 individual schools did not 
reach a resolution through mediation. 
Alternative avenues 
If you are unhappy with this response, under the Official Information Act you are 
entitled to complain to the Ombudsman's Office. Information about how to make a 
complaint is available at www.ombudsman.parliament.nz or on freephone 0800 802 
602. 
If you have any further queries about this response, please feel free to contact me 
directly. 
Nāku noa, nā 
 
Jaimee Paenga 

Legal Officer       
---