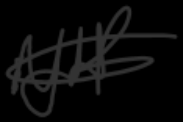 09 January 2020 
Nick 
[FYI request #11856 email] 
Dear Nick 
Thank  you  for  your  request  made  under  the  Official  Information  Act  1982  (the  Act), 
received on 11 December 2019. You requested the following: 
I wish to know the titles of the songs in your current hold music playlist (as of 
today, 11 December 2019). Would you be able to provide a list of these 
please? 
Hold music is the music played after entering a queue, prior to speaking to a Customer 
Service Officer. The table contained in Appendix 1 sets out the list of hold music songs. 
When  a  customer  calls  and  enters  a  queue,  the  hold  music  will  start  with  one  of  the 
below songs in bold and continue through the list. 
I also note your suggestion to make our list of hold music publicly available. We will look 
into this further.  
Thank you for your request. 
Yours sincerely 
Anton Hall-Brownie 
Group Lead – Centralised Operations, Capability & Outcomes
1 
---
Appendix 1 
Song Name
Artist
Sierra Leone
Coconut Rough
Walking In Light 
Th' Dudes 
Blue Lady 
Hello Sailor 
Magic (What She Do) 
DD Smash 
Weather With You 
Crowded House 
Poi E 
Patea Maori Club 
Can't Get Enough 
Supergroove 
Venus 
The Feelers 
How Bizarre
OMC
Rain 
Dragon 
Love Your Ways 
Salmonella Dub 
Misty Frequencies 
Che Fu 
Not Given Lightly 
Chris Knox 
Falling in Love Again 
Anika Moa 
Alright With Me 
Carly Binding 
Maybe Tomorrow
Goldenhorse
She Has To Be Loved 
Jenny Morris 
Won't Give In 
Finn Brothers 
The Other Side 
Breaks Co Op 
Hey Girl 
Katchafire 
Welcome Home 
Dave Dobbyn 
Wandering Eye 
Fat Freddy's Drop 
The Answer
The Black Seeds
Home 
Cornerstone Roots 
Always On My Mind 
Tiki Taane 
Never Too Late 
Nathan King 
Sun Goes Down 
Nesian Mystik 
Vampires 
Dukes 
Young Blood
The Naked and Famous
Punching In A Dream 
The Naked and Famous 
Something In The Water 
Brooke Fraser 
Everything 
P-Money Feat Vince Harder 
Love Love Love 
Avalanche City 
Like Water 
Ladi6 
Apple Pie Bed 
Lawrence Arabia 
Somebody That I Used To Know 
Gotye Feat Kimbra 
Everything's Gonna Be Alright 
The Babysitters Circus 
Life In Sunshine
Jamie McDell
Royals 
Lorde 
Team 
Lorde 
Running Out 
Knights of the Dub Table 
Talk Is Cheap 
Chet Faker 
Geronimo 
Sheppard 
Birds 
Louis Baker     
2     
---
Song Name
Artist
Stolen Dance
Milky Chance
Thinking Out Loud 
Ed Sheeran 
Budapest 
George Ezra 
Sugar 
Maroon 5 
Blame It On Me 
George Ezra 
Like I Can 
Sam Smith 
Yellow Flicker Beat 
Lorde 
Cheerleader 
Omi 
Someone New
Hozier
Hey 
Sammy Johnson 
Special 
Six60 
Uptown Funk 
Mark Ronson Feat Bruno Mars 
Hold Back The River 
James Bay 
So High 
Six60 
Shut Up and Dance 
Walk The Moon 
Ex's & Oh's 
Elle King 
King
Years & Years
Ashes and Fire 
Katie Benge 
Wings 
Delta Goodrem 
New Rush 
Gin Wigmore 
Wild 
Troye Sivan 
Hoops 
The Rubens 
Magnets 
Disclosure Feat Lorde 
Stay 
Kygo Feat Maty Noyes 
Youth 
Troye Sivan 
Hide Away 
Daya 
3 
---