Lambton House, 160 Lambton Quay 
PO Box 12041, Wellington 6144, New Zealand 
Telephone +64 4 472 0788 I [email address] 
16 December 2019   
John Luke 
[FYI request #11670 email] 

Dear John,  
I refer to your official information request, received by Education New Zealand (ENZ) on 18 
November 2019. This response relates to your request, as follows: 
I would like to request the salary band for all international posts you have outside 
of NZ(e.g. Education Manager, Senior Market Development Manager, Market 
Development Manager, Education Marketing Manager, Regional Director, 
Regional Manager, Programme Manager, Field Director etc) and their relevant 
benefit documents, (e.g. medical/international travel/accommodation etc) for 
example, beside their salary, what else they will get/ peaks etc.  
 
Also, if possible I would like to ask the salary band for the local posts as well 
(people based in NZ) 
The information you have requested is in the attached spreadsheets: 
•  The s
alary bands 
spreadsheet shows the salary bands applicable for ENZ's international 
and New Zealand posts 
•  The 
job titles
 spreadsheet shows the job titles for each salary band 
•  The o
ffshore benefits
 spreadsheet shows the general benefits provided across ENZ's 
international locations. ENZ has decided to refuse your request for information which 
relates to relevant benefit documents under section 9(2)(a) of the Official Information Act 
1982 (OIA) to protect the privacy of natural persons as benefits may be negotiated by staff 
on an individual basis.   
In preparing this information release, ENZ has considered the public interest considerations in 
section 9(1) of the Official Information Act.  
You have the right to seek an investigation and review by the Ombudsman of this decision. 
Information about how to make a complaint is available at
 www.ombudsman.parliament.nz 
or 
freephone 0800 802 602.  
If you wish to discuss this decision with us, please feel free to contact Mel Blake-Palmer, Senior 
Advisor Governance on 04 831 0324 or
 [email address] 

---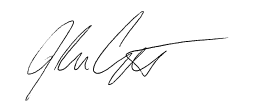 Please note, Education New Zealand now proactively publishes OIA responses. Your name and 
contact details will be removed from this response before it is published on our website.   
Yours sincerely,      
John Goulter 
General Manager Stakeholders and Communications 
Education New Zealand    
2 
---