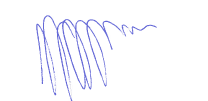 19-E-0714 / DOC-6108036   
24 October 2019   
Fred Carter 
Via fyi.org   
Dear Mr Carter  
I refer to your official information request of 14 October 2019. You asked: 
Please supply the name of the company/s that you used for the pre and 
post 1080 poison drop monitor work carried out in and near to kahurangi 
nat park,  takaka  and surrounding areas for the time 10,10,2018-- 
10,10,2019.
The majority of pre- and post-operation rodent monitoring for the Kahurangi and 
Abel Tasman 2019 Tiakina Nga Manu operations was carried out by DOC staff. The 
Department contracted MBC Environmental to carry out part of the monitoring in 
Kahurangi National Park. 
You have the right to seek an investigation and review by the Ombudsman of this 
decision. Information about how to make a complaint is available at 
www.ombudsman.parliament.nz 
or freephone 0800 802 602. 
If you wish to discuss this decision with us, please feel free to contact me at this 
email address. 
Please note that this letter (with your personal details removed) and enclosed 
documents may be published on the Department's website.   
Yours sincerely     
Hilary Aikman 
Director, National Operations 
For Director-General 
Conservation House - 
Whare Kaupapa Atawhai 
PO Box 10 420, Wel ington 6143 
Telephone (04) 471 0726, Fax (04) 381 3057    
---