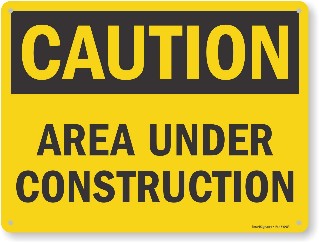 9 (2) (a) 
9 (2) (a) 
From:
Simon Tattersfield <[email address]>
Sent:
Tuesday, 3 September 2019 9:04 AM
To:
Brodie Stubbs
Cc:
9 (2) (a) 
Subject:
RE: Parnel  Erebus
Follow Up Flag:
Fol ow up
Flag Status:
Flagged
Tena koe Brodie  
I forwarded this request immediately through to our land advisory team who wil  action.  I understand there 
could be a couple of options – but more advice is required and being sought.  
On another matter we are getting a few inquiries from Parnel  Residents via our members. I don't think we 
have agreed a protocol for responding. Given the project sits with MCH my view is that our community 
member should be directed to someone your end. 
That said I also see huge value in a clear understanding of what is proposed and timing.  Something that 
we could circulate to members and potential y provide to members of the community who contact us.  
Happy to have a chat if required.  
Ngā mihi nui 
Simon Tattersfield | Waitematā Local Board Senior Advisor | Local Board Services 
Governance 
DDI (09)  9 (2) (a)   
Mobile  9 (2) (a)   
Auckland Council, 52 Swanson Street 
Ground Floor, Auckland Central 
Visit our website: www.aucklandcouncil.govt.nz  
There are building works in and around our premises. 
Please take note of, and adhere to, safety instructions. 
Entry to the local board office is via the main Shine Lawyers 
foyer.  Knock on our opaque glass door for access.  
From: Brodie Stubbs [mailto:[email address]] 
Sent: Monday, 2 September 2019 9:04 AM 
To: Pippa Coom (Waitemata Local Board) <[email address]> 
Cc: Simon Tattersfield <[email address]> 
Subject: FW: Parnel  Erebus   
RELEASED UNDER THE OFFICIAL INFORMATION ACT 1982
Kia ora Pippa   
Attached is an application form for an archaeological investigation of the site for the memorial.  This has been asked 
for by Heritage New Zealand and requires landowner consultation.   
I would be grateful if you could complete section 2.2 of the form.   
Please let me know if you would like to discuss this ahead of submitting the application.   
1
---

Kind regards    
Ngā mihi  
Brodie Stubbs | Manager, Te Pae Mahara 
Manatū Taonga - Ministry for Culture and Heritage 
He ngākau titikaha, he hononga tangata  
Promoting a confident and connected culture 
Public Trust Building, Level 1, 133-135 Lambton Quay 
P O Box 5364, Wel ington 6140 
Ph +64 4 499 4229 Extn: 
 9 (2) (a) 
Mbl 027 5210218 
Website: www.mch.govt.nz      
__________________________________________________________________________________________________________________ 
This is an email between the Ministry for Culture and Heritage and the intended recipients only. 
It may contain privileged material. If this email is not intended for you do not read, use, distribute or copy it. 
Please notify the sender immediately and then delete the email and any attachments. 
__________________________________________________________________________________________________________________ 
To help 
protect your 
privacy, 
Micro so ft 
Office 
prevented 
auto matic  
download of 
this pictu re  
from the  
In ternet. 
An insider 
look at the 
people and 
places that  
make Auckl
CAUTION: This email message and any attachments contain information that may be confidential and may be LEGALLY PRIVILEGED. If you are 
not the intended recipient, any use, disclosure or copying of this message or attachments is strictly prohibited. If you have received this email 
message in error please notify us immediately and erase al  copies of the message and attachments. We do not accept responsibility for any 
viruses or similar carried with our email, or any effects our email may have on the recipient computer system or network. Any views expressed in 
this email may be those of the individual sender and may not necessarily reflect the views of Council. 
RELEASED UNDER THE OFFICIAL INFORMATION ACT 1982
2
---