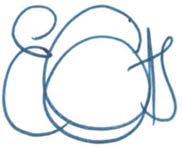 02 July 2019   
Jan MacPherson 
[FYI request #10569 email] 
Tēnā koe Jan 
Your Official Information Act request, reference: GOV-000269 
Thank you for your email of 20 June 2019, asking for the following information under the Official 
Information Act 1982 (the Act):   
Please advise the number of covered claims for neurological disorders due to Gabapentin, 
Pregabalin, Amitriptyline and Nortriptyline since 2010 
We have identified some treatment injuries attributable to the specified medicines 
We have identified 32 accepted treatment injury claims since 1 January 2010, where Gabapentin, 
Amitriptyline, Nortriptyline or Pregabalin was noted as one of the medications attributing to an injury.
Of 
those, 23 were for claims where the medication was the only one attributing to the injury. For the other 
nine claims, the medication was listed as one of the possible attributing medications, alongside other 
medications. Most claims were for allergic reactions/adverse drug reactions injuries.   
There were <4 claims accepted for neurological disorders associated with any of the four mentioned 
medications.   
Notes on the data 
•  The claims data was extracted on 24 June 2019, and covers the period 1 January 2010 to 23 June 2019. 
•  The information provided is from a search of our claims data, and is based on codes that ACC uses to 
identify particular medications (incl Gabapentin, Amitriptyline and Nortriptylin) and from a 'free-text' 
search of Accident Description fields (in the case of Pregablin). 
•  The accuracy of the data we col ect is reliant on the information that is provided to ACC when a claim 
is lodged. The data provided above is indicative of the claims received by ACC but is not a definitive 
measure of occurrence of such treatment injuries.   
Privacy 
ACC does not routinely disclose client or claim figures below four. Accordingly, we have used the value <4 
where the actual count is between one and three. This measure has been taken to ensure that individual 
claims cannot be identified in the statistical information we release. This decision is made under section 
9(2)(a) of the Act. We consider that the public interest in the specific figures does not outweigh the 
individual privacy interests. 
Queries regarding the information provided 
If you have any questions, you can email me at
 [email address].
 If you are not happy with 
this response, you have the right to make a complaint to the Ombudsman. Information about how to do 
this is available at
 www.ombudsman.parliament.nz 
or by phoning 0800 802 602.   
Nāku iti noa, nā       
Emma Coats 
Manager Official Information Act Services 
Government Engagement & Support 
---
Document Outline
---