AUCKLAND 
Air Cargo Inspection Facility, 21 Tom Pearce Drive, Manukau 2150 
PO Box 73 003, Auckland Airport, New Zealand 
Phone: 09 927 9000 All general enquiries phone: 0800 428 786  
Email: [email address], Website: www.customs.govt.nz 
15 July 2019 
Ref: OIA 19 - 149    
D. J. I. Ross  
By Email:  [FYI request #10557 email]  

Dear D. J. I. Ross,  
Request for Information Under the Official Information Act 

Thank you for your email dated 18 June 2019 to the New Zealand Customs Service (Customs), in 
which you have requested the following under the Official Information Act 1982 (the Act):    
"I am writing to ask for information in regards to the interception of psilocybin-containing 
mushrooms and their spores. Specifically, I would like the following information: 
1. At the border, how many times have mature psilocybin-containing mushroom specimens 
been intercepted? 
2. At the border, how many times have spores to grow psilocybin-containing mushrooms been 
intercepted? 
3. In how many instances have people been found cultivating psilocybin-containing 
mushrooms that contravene the HSNO Act 1996? i.e. Psilocybe cubensis. 
4. How many times have the above resulted in warnings and/or prosecutions." 
On 19 April 2019, Customs requested clarification of the timeframe of your request. On 24 June 
2019, you clarified that you would like information for the previous ten years.  
In response to questions one and two, please find attached a document titled 
'Psilocybin 
Interceptions' 
which contains the information you have requested.  
The information in the document is accurate as at the date of extraction from the Customs database, 
27 June 2019. The tables may contain different information to what has been previously publicly 
released by Customs, as the information in the database can be updated or amended at any time.  
In response to questions three and four, Customs is unaware of any occasions in the previous 10 
years where Customs has located psilocybin being cultivated. Customs is also unaware of any 
instances in which we have issued a warning or prosecuted anyone. There have been no commercial 
sized shipments of psilocybin-containing mushrooms that would lead to an investigation by Customs. 
All of the interceptions are of a small quantity as noted in the attached document. 
---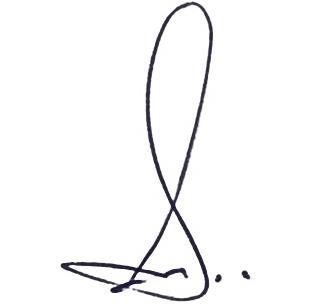 If you have any queries in regard to this response, please contact the Correspondence, Reviews and 
Ministerial Servicing Team:
 [email address] 
Please note that Customs proactively releases responses to Official Information Act requests on our 
website. As such, we may publish this response on our website after we have sent it to you. Your 
name and contact details will be removed.   
Yours sincerely,      
Terry Brown 
Group Manager, Border Operations 
 
 
P2 OF 2 
---