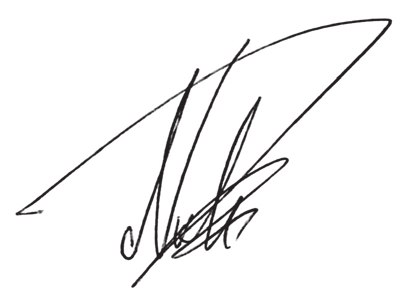 &  SA F E T Y   AT   WO
H
RK
LT
 A
A
C
E
T
 H
•
HSWA 
•
Y
May 17
POLIC
WorkSafe Health, Safety  
and Wellbeing Policy
1982
ACT 
Nothing is more important than  
– Empowerment – we will give our people the tools and 
our people
responsibility for making the business safer, healthier 
and more productive. 
We are committed to creating a work environment that   
– Care and empathy – we will show care and empathy 
supports and grows our people and enables them to go 
by actively engaging with and supporting our  people 
home healthy and safe. 
including providing care for our people when they are 
As a caring employer it is critical that we are best  
harmed or unwell.
in class when it comes to our internal health, safety  
and wellbeing. We aspire to be an organisation which  
Engagement and Participation 
is great in NZ and also on a global scale.
INFORMATION 
Empowering and supporting our people to be 
We want to build a workplace environment that 
successful is our goal. In order to achieve this we will: 
encourages and supports our people to take   
– Actively engage people in the identification, 
responsibility for their own health, safety and wellbeing 
management, development and implementation  
as well as supporting the health, safety and wellbeing  
of health, safety and wellbeing initiatives.
of others they are working and engaging with.  
– Ensure meaningful consultation and engagement 
Leadership
occurs across our organisation  at all levels  
– Create a culture where looking after your fellow 
OFFICIAL 
At all levels, our leaders will demonstrate their 
workers and reporting all incidents is the norm.
commitment to health, safety and wellbeing of    
– Regularly evaluate engagement and participation 
our people through the following: 
to understand where further improvements can be 
THE   
– Engagement – we will discuss, listen and promote 
made to achieve our goals.
solutions to issues regarding people's health, safety   
– Retain and enhance our Health and Safety action 
and wellbeing. We will seek out and promote 
teams as forums to enable discussion on and ongoing 
opportunities for people to be involved in forums that 
management of health, safety and wellbeing issues 
raise or celebrate health, safety and wellbeing issues
within our workplace.  
– Resources – we will invest in health, safety and 
wellbeing by committing the necessary resources  
UNDER 
Risk Management
to strengthen our performance.  
– Outcomes focussed – we will regularly monitor 
We will manage risks by asking the right questions, 
health, safety and wellbeing performance outcomes 
identifying our Principal Risks and insisting on timely, 
to know how the business is tracking, and change the 
accurate and impartial information to ensure that risks 
way things are done to reflect new learnings.
are effectively controlled and safety opportunities are 
implemented and maintained. 
RELEASED 
7
 1
Professor Gregor Coster, CNZM 
Nicole Rosie  
ay
Chair
Chief Executive
_2671_M
Z
SN
W
worksafe.govt.nz 0800 030 040
1/1
---