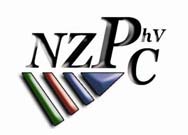 New Zealand Pharmacovigilance Centre 
University of Otago 
PO Box 913, Dunedin, New Zealand 
Telephone: 64-3-479 7185 
Fax: 64-3-479 7150 
Email: [email address] 
Website: www.otago.ac.nz/carm       
Report Title:
Statin Adverse Reactions in the CARM database 
 
 
 
 
Prepared for: 
OIA Request – Heather Barker 
Prepared by: 
New Zealand Pharmacovigilance Centre 
Period Covered:
This search covers all spontaneous reports received by the Centre for 
Adverse Reactions Monitoring [CARM] from 01 January 2001 to 30 
April 2018       
Request Details:
"….the number of adverse reactions to all brands of statins and 
cholesterol lowering medications including fatalities in the period 2001 
to April 2018."    
"….breakdown of the type of adverse events."      
Summary:
Statin medicines and cholesterol lowering medications reported 2001 to 
April 2018:    
Atorvastatin 
Bezafibrate    
Fluvastatin 
Ezetimibe    
Pravastatin 
Gemfibrozil    
Rosuvastatin    
Simvastatin     
This document details 2115 reports describing 4720 reaction terms - 
one report may have more than one reaction described.    
30 cases resulted in an outcome of death however in 3 cases death 
was not related to the Statin medicine and 7 cases were unclassifiable      
Contents:
 Caveat 
Document 
 Reaction 
Listing   
NZPhvC    OIA    Statins
Page 1
---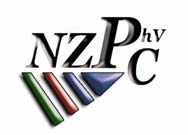 New Zealand Pharmacovigilance Centre 
University of Otago 
PO Box 913, Dunedin, New Zealand 
Telephone: 64-3-479 7185 
Fax: 64-3-479 7150 
Email: [email address] 
Website: www.otago.ac.nz/carm       
CAVEAT DOCUMENT
Accompanying statement to data released from the   
NEW ZEALAND CENTRE FOR ADVERSE REACTIONS MONITORING    
The Centre for Adverse Reactions Monitoring (CARM) has only limited details about each suspected 
adverse reaction contained in its Database.   It is important that the limitations and qualifications which 
apply to the information and its use are understood.  
The data made available represent the collection of spontaneous reports in the CARM database 
associated with therapeutic products/vaccines granted regulatory approval for use in New Zealand.  
Reports have been submitted to the Centre since April 1965 and in many instances describe no more 
than suspicions which have arisen from observation of an unexpected or unwanted event.  This level 
of reporting is due to CARM encouraging reporters to report events they suspect may be associated 
with a pharmaceutical product/vaccine irrespective of whether or not they believe it was the cause.  
CARM accepts all reports and proof of causality is not required when submitting a report to CARM.  
Coincidental events that may be unrelated to pharmaceutical product/vaccine exposure may be 
reported.  This is particularly possible when the product has widespread use, or is used in targeted 
strategies such as vaccination campaigns.   
In most instances it cannot be proven that a pharmaceutical product or ingredient is the cause of an 
event in the Database.  Reports vary in quality, completeness and detail and may include detail that is 
incorrect.  Consequently, a report in the CARM database of an event does not confirm that the 
pharmaceutical product/vaccine caused the event.  
The volume of reports for a particular product may be influenced by the extent of use of the product, 
publicity, nature of reactions and other factors which vary over time and from product to product.  It is 
generally accepted internationally that systems such as CARM are subject to underreporting which 
may result in scant reports for events perceived by the reporter to be minor or well recognised, whilst 
more serious or unexpected events are possibly more likely to be reported, even if they are 
coincidental.  Moreover, no information is provided on the number of patients exposed to the product.   
The data contained in these tables are further subject to ongoing internal quality controls, review and 
updating and therefore may be subject to change, particularly if follow-up information is received.  
For the above reasons interpretations of adverse reaction data, and particularly those based on 
comparisons between pharmaceutical products, may be misleading.   Any use of this information must 
take into account at least the above.   Although this information is now released, it is strongly 
recommended that prior to any use of such information, CARM is contacted for interpretation.  
Any publication, in whole or in part, of the obtained information must have published with it a 
statement:  
(i) 
of the source of the information   
(ii) 
that the information is not homogenous at least with respect to origin or likelihood that 
the pharmaceutical product/vaccine caused the adverse reaction   
(iii) 
that the information does not represent the opinion of the NZPhvC or CARM.      
Director 
New Zealand Pharmacovigilance Centre 
NZPhvC    OIA    Statins
Page 2
---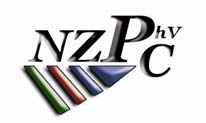 New Zealand Pharmacovigilance Centre 
University of Otago 
PO Box 913, Dunedin, New Zealand 
Telephone: 64-3-479 7185 
Fax: 64-3-479 7150 
Email: [email address] 
Website: www.otago.ac.nz/carm       
Medicines: 

In the period 01 January 2001 through to 30 April 2018 the following reports were received:  
 Atorvastatin 
537 
Bezafibrate 
94 
 Fluvastatin  3 
Ezetimibe 132 
 Pravastatin 18 
Gemfibrozil 3 
 Rosuvastatin 
27 
 Simvastatin 
1301    
Reports: 

The breakdown per year was:  
Year Atorvastatin 
Fluvastatin 
Pravastatin 
Rosuvastatin
Simvastatin Bezafibrate  Ezetimibe Gemfibrozil 
Total 
2001   25    3    
   13  14        55 
2002   23       
 56  18      1  98 
2003    9       
 73   9      1  92 
2004   14         
143   6   5     
168 
2005    9         
166   7  25     
207 
2006    7         
205  11  20     
243 
2007   18         
103   2  21     
144 
2008   15       
 85   6   8     
114 
2009   20     
  2   
190   6   6     
224 
2010   22       
 59   3  10     94 
2011   46     
  4   33   2   8     93 
2012   87   
 2    5   51   1  11     
157 
2013   63   
 6    3   37   4   4   1  
118 
2014   57   
 3    5   47   1   4     
117 
2015   37   
 3    5   22   2   8     77 
2016   27   
 2    2   10   1   1     43 
2017   
48    
1    1  3  1  1     55 
2018 
April   
10    
1   
 5  0  0     16 
Total   
537    3  
18    27   
1301  94  
132   3  
2115 
NZPhvC    OIA    Statins
Page 3
---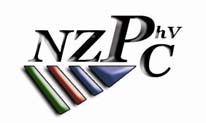 New Zealand Pharmacovigilance Centre 
University of Otago 
PO Box 913, Dunedin, New Zealand 
Telephone: 64-3-479 7185 
Fax: 64-3-479 7150 
Email: [email address] 
Website: www.otago.ac.nz/carm         
Fatalities: 

Analysis of 30 cases resulting in death   
Outcome Atorvastatin 
Rosuvastatin 
Simvastatin 
Total 
Died due to the adverse reaction         
8   
8 
Died medicine may be contributory   
3   
1   
8   
12 
Died – cause unclassifiable   
4   
1   
2   
7 
Died – unrelated to medicine   
3       
3           
Reactions: 

Details of the individual reaction terms and the number of times each term occurs are collated within clinical groupings in the following listing:  
NZPhvC    OIA    Statins
Page 4
---
                                                       Frequency of Reactions 01 January 2001 to 30 April 2018                                                      1
                                                                OIA - Cholesterol Lowering Medicines
       -------------------------------------------------------------------------------------------------------------------------------------------------------
       |                                                                    |                               Medicine                                |        |
       |                                                                    |-----------------------------------------------------------------------|        |
       |                                                                    |ATORVAS-|BEZAFIB-|EZETIMI-|FLUVAST-|GEMFIBR-|PRAVAST-|ROSUVAS-|SIMVAST-|        |
       |                                                                    | TATIN  |  RATE  |   BE   |  ATIN  |  OZIL  |  ATIN  | TATIN  |  ATIN  | Total  |
       |                                                                    |--------+--------+--------+--------+--------+--------+--------+--------+--------|
       |                                                                    |   N    |   N    |   N    |   N    |   N    |   N    |   N    |   N    |   N    |
       |--------------------------------------------------------------------+--------+--------+--------+--------+--------+--------+--------+--------+--------|
       |RGROUP                           |reaction                          |        |        |        |        |        |        |        |        |        |
       |---------------------------------+----------------------------------|        |        |        |        |        |        |        |        |        |
       |Alimentary                       |ABDOMEN ENLARGED                  |       1|        |        |        |        |        |        |       1|       2|
       |                                 |----------------------------------+--------+--------+--------+--------+--------+--------+--------+--------+--------|
       |                                 |ABDOMINAL DISTENSION              |        |        |        |        |        |        |        |       3|       3|
       |                                 |----------------------------------+--------+--------+--------+--------+--------+--------+--------+--------+--------|
       |                                 |ABDOMINAL PAIN                    |      18|       2|      11|        |        |        |       1|      50|      82|
       |                                 |----------------------------------+--------+--------+--------+--------+--------+--------+--------+--------+--------|
       |                                 |AGEUSIA                           |        |        |        |        |        |        |        |       2|       2|
       |                                 |----------------------------------+--------+--------+--------+--------+--------+--------+--------+--------+--------|
       |                                 |ANOREXIA                          |       2|        |       4|        |        |        |        |       4|      10|
       |                                 |----------------------------------+--------+--------+--------+--------+--------+--------+--------+--------+--------|
       |                                 |APPETITE DECREASED                |        |       1|        |        |        |        |        |       1|       2|
       |                                 |----------------------------------+--------+--------+--------+--------+--------+--------+--------+--------+--------|
       |                                 |APPETITE INCREASED                |        |        |        |        |        |        |        |       1|       1|
       |                                 |----------------------------------+--------+--------+--------+--------+--------+--------+--------+--------+--------|
       |                                 |BLOATING                          |       2|        |        |        |        |        |        |       6|       8|
       |                                 |----------------------------------+--------+--------+--------+--------+--------+--------+--------+--------+--------|
       |                                 |BOWEL MOTILITY DISORDER           |        |        |        |        |        |        |        |       1|       1|
       |                                 |----------------------------------+--------+--------+--------+--------+--------+--------+--------+--------+--------|
       |                                 |BURNING SENSATION                 |       1|        |        |        |        |        |        |        |       1|
       |                                 |----------------------------------+--------+--------+--------+--------+--------+--------+--------+--------+--------|
       |                                 |CHANGE IN BOWEL HABITS            |        |        |       3|        |        |        |        |       2|       5|
       |                                 |----------------------------------+--------+--------+--------+--------+--------+--------+--------+--------+--------|
       |                                 |CHEILITIS                         |        |        |        |        |        |        |        |       2|       2|
       |                                 |----------------------------------+--------+--------+--------+--------+--------+--------+--------+--------+--------|
       |                                 |CHOLECYSTITIS                     |       1|        |        |        |        |        |        |        |       1|
       |                                 |----------------------------------+--------+--------+--------+--------+--------+--------+--------+--------+--------|
       |                                 |CHOLELITHIASIS                    |       2|       2|        |        |        |        |        |       1|       5|
       |                                 |----------------------------------+--------+--------+--------+--------+--------+--------+--------+--------+--------|
       |                                 |COLIC ABDOMINAL                   |        |        |       2|        |        |        |        |       1|       3|
       |                                 |----------------------------------+--------+--------+--------+--------+--------+--------+--------+--------+--------|
       |                                 |COLITIS                           |        |        |        |        |        |        |        |       1|       1|
       |                                 |----------------------------------+--------+--------+--------+--------+--------+--------+--------+--------+--------|
       |                                 |CONSTIPATION                      |       6|        |       3|        |        |       1|        |      22|      32|
       -------------------------------------------------------------------------------------------------------------------------------------------------------
       (Continued)
NZPhvC    OIA    Statins
Page 5
---
                                                       Frequency of Reactions 01 January 2001 to 30 April 2018                                                      2
                                                                OIA - Cholesterol Lowering Medicines
       -------------------------------------------------------------------------------------------------------------------------------------------------------
       |                                                                    |                               Medicine                                |        |
       |                                                                    |-----------------------------------------------------------------------|        |
       |                                                                    |ATORVAS-|BEZAFIB-|EZETIMI-|FLUVAST-|GEMFIBR-|PRAVAST-|ROSUVAS-|SIMVAST-|        |
       |                                                                    | TATIN  |  RATE  |   BE   |  ATIN  |  OZIL  |  ATIN  | TATIN  |  ATIN  | Total  |
       |                                                                    |--------+--------+--------+--------+--------+--------+--------+--------+--------|
       |                                                                    |   N    |   N    |   N    |   N    |   N    |   N    |   N    |   N    |   N    |
       |--------------------------------------------------------------------+--------+--------+--------+--------+--------+--------+--------+--------+--------|
       |RGROUP                           |reaction                          |        |        |        |        |        |        |        |        |        |
       |---------------------------------+----------------------------------|        |        |        |        |        |        |        |        |        |
       |Alimentary                       |CRAMP ABDOMINAL                   |       2|       1|        |        |        |        |        |       1|       4|
       |                                 |----------------------------------+--------+--------+--------+--------+--------+--------+--------+--------+--------|
       |                                 |DIARRHOEA                         |      10|       5|      11|        |        |        |       1|      41|      68|
       |                                 |----------------------------------+--------+--------+--------+--------+--------+--------+--------+--------+--------|
       |                                 |DYSPEPSIA                         |       2|       3|        |        |        |       1|        |      22|      28|
       |                                 |----------------------------------+--------+--------+--------+--------+--------+--------+--------+--------+--------|
       |                                 |DYSPHAGIA                         |       2|       2|        |        |        |        |        |       3|       7|
       |                                 |----------------------------------+--------+--------+--------+--------+--------+--------+--------+--------+--------|
       |                                 |ERUCTATION                        |        |        |        |        |        |        |        |       4|       4|
       |                                 |----------------------------------+--------+--------+--------+--------+--------+--------+--------+--------+--------|
       |                                 |FAECAL INCONTINENCE               |        |        |       1|        |        |        |        |       3|       4|
       |                                 |----------------------------------+--------+--------+--------+--------+--------+--------+--------+--------+--------|
       |                                 |FAECAL OCCULT BLOOD POSITIVE      |       1|        |        |        |        |        |        |        |       1|
       |                                 |----------------------------------+--------+--------+--------+--------+--------+--------+--------+--------+--------|
       |                                 |FAECES PALE                       |       1|        |        |        |        |        |        |        |       1|
       |                                 |----------------------------------+--------+--------+--------+--------+--------+--------+--------+--------+--------|
       |                                 |FLATULENCE                        |       4|       1|       3|        |        |        |        |      17|      25|
       |                                 |----------------------------------+--------+--------+--------+--------+--------+--------+--------+--------+--------|
       |                                 |GASTRIC ULCER                     |        |        |        |        |        |        |        |       2|       2|
       |                                 |----------------------------------+--------+--------+--------+--------+--------+--------+--------+--------+--------|
       |                                 |GASTRIC ULCER HAEMORRHAGIC        |        |        |        |        |        |        |        |       1|       1|
       |                                 |----------------------------------+--------+--------+--------+--------+--------+--------+--------+--------+--------|
       |                                 |GASTRO-INTESTINAL DISORDER NOS    |       4|        |        |        |        |        |        |        |       4|
       |                                 |----------------------------------+--------+--------+--------+--------+--------+--------+--------+--------+--------|
       |                                 |GASTROENTERITIS                   |        |        |        |        |        |        |        |       1|       1|
       |                                 |----------------------------------+--------+--------+--------+--------+--------+--------+--------+--------+--------|
       |                                 |GASTROESOPHAGEAL REFLUX           |       2|        |       1|        |        |        |        |       5|       8|
       |                                 |----------------------------------+--------+--------+--------+--------+--------+--------+--------+--------+--------|
       |                                 |GINGIVITIS                        |       2|        |        |        |        |        |        |        |       2|
       |                                 |----------------------------------+--------+--------+--------+--------+--------+--------+--------+--------+--------|
       |                                 |GLOSSITIS                         |       2|        |        |        |        |        |        |        |       2|
       |                                 |----------------------------------+--------+--------+--------+--------+--------+--------+--------+--------+--------|
       |                                 |HAEMORRHAGE RECTUM                |        |        |       1|        |        |        |        |       1|       2|
       -------------------------------------------------------------------------------------------------------------------------------------------------------
       (Continued)
NZPhvC    OIA    Statins
Page 6
---
                                                       Frequency of Reactions 01 January 2001 to 30 April 2018                                                      3
                                                                OIA - Cholesterol Lowering Medicines
       -------------------------------------------------------------------------------------------------------------------------------------------------------
       |                                                                    |                               Medicine                                |        |
       |                                                                    |-----------------------------------------------------------------------|        |
       |                                                                    |ATORVAS-|BEZAFIB-|EZETIMI-|FLUVAST-|GEMFIBR-|PRAVAST-|ROSUVAS-|SIMVAST-|        |
       |                                                                    | TATIN  |  RATE  |   BE   |  ATIN  |  OZIL  |  ATIN  | TATIN  |  ATIN  | Total  |
       |                                                                    |--------+--------+--------+--------+--------+--------+--------+--------+--------|
       |                                                                    |   N    |   N    |   N    |   N    |   N    |   N    |   N    |   N    |   N    |
       |--------------------------------------------------------------------+--------+--------+--------+--------+--------+--------+--------+--------+--------|
       |RGROUP                           |reaction                          |        |        |        |        |        |        |        |        |        |
       |---------------------------------+----------------------------------|        |        |        |        |        |        |        |        |        |
       |Alimentary                       |HAEMORRHOIDS                      |        |        |        |        |        |        |        |       1|       1|
       |                                 |----------------------------------+--------+--------+--------+--------+--------+--------+--------+--------+--------|
       |                                 |HALITOSIS                         |        |        |       1|        |        |        |        |        |       1|
       |                                 |----------------------------------+--------+--------+--------+--------+--------+--------+--------+--------+--------|
       |                                 |INCREASED STOOL FREQUENCY         |        |        |       1|        |        |        |        |        |       1|
       |                                 |----------------------------------+--------+--------+--------+--------+--------+--------+--------+--------+--------|
       |                                 |IRRITABLE BOWEL SYNDROME          |        |        |        |        |        |        |        |       1|       1|
       |                                 |----------------------------------+--------+--------+--------+--------+--------+--------+--------+--------+--------|
       |                                 |LIP DISORDER                      |       1|        |        |        |        |        |        |        |       1|
       |                                 |----------------------------------+--------+--------+--------+--------+--------+--------+--------+--------+--------|
       |                                 |MELAENA                           |       1|        |        |        |        |        |        |        |       1|
       |                                 |----------------------------------+--------+--------+--------+--------+--------+--------+--------+--------+--------|
       |                                 |MOUTH DRY                         |       3|       1|        |        |        |        |        |       7|      11|
       |                                 |----------------------------------+--------+--------+--------+--------+--------+--------+--------+--------+--------|
       |                                 |MOUTH ULCERATION                  |        |       1|        |        |        |        |        |        |       1|
       |                                 |----------------------------------+--------+--------+--------+--------+--------+--------+--------+--------+--------|
       |                                 |NAUSEA                            |      21|       6|       8|        |        |       1|       1|      62|      99|
       |                                 |----------------------------------+--------+--------+--------+--------+--------+--------+--------+--------+--------|
       |                                 |ORAL MUCOSA BLISTERING            |       1|        |        |        |        |        |        |        |       1|
       |                                 |----------------------------------+--------+--------+--------+--------+--------+--------+--------+--------+--------|
       |                                 |PANCREAS NEOPLASM MALIGNANT       |       1|        |        |        |        |        |        |        |       1|
       |                                 |----------------------------------+--------+--------+--------+--------+--------+--------+--------+--------+--------|
       |                                 |PROCTALGIA                        |        |        |        |        |        |        |        |       2|       2|
       |                                 |----------------------------------+--------+--------+--------+--------+--------+--------+--------+--------+--------|
       |                                 |RECTAL BLEEDING                   |       1|        |        |        |        |        |        |       3|       4|
       |                                 |----------------------------------+--------+--------+--------+--------+--------+--------+--------+--------+--------|
       |                                 |RECTAL DISORDER                   |       1|        |        |        |        |        |        |        |       1|
       |                                 |----------------------------------+--------+--------+--------+--------+--------+--------+--------+--------+--------|
       |                                 |STOMATITIS                        |        |       1|        |        |        |        |        |       3|       4|
       |                                 |----------------------------------+--------+--------+--------+--------+--------+--------+--------+--------+--------|
       |                                 |STOMATITIS ULCERATIVE             |        |        |        |        |        |        |        |       2|       2|
       |                                 |----------------------------------+--------+--------+--------+--------+--------+--------+--------+--------+--------|
       |                                 |STOOLS ODOUR CHANGED              |       1|        |        |        |        |        |        |        |       1|
       -------------------------------------------------------------------------------------------------------------------------------------------------------
       (Continued)
NZPhvC    OIA    Statins
Page 7
---
                                                       Frequency of Reactions 01 January 2001 to 30 April 2018                                                      4
                                                                OIA - Cholesterol Lowering Medicines
       -------------------------------------------------------------------------------------------------------------------------------------------------------
       |                                                                    |                               Medicine                                |        |
       |                                                                    |-----------------------------------------------------------------------|        |
       |                                                                    |ATORVAS-|BEZAFIB-|EZETIMI-|FLUVAST-|GEMFIBR-|PRAVAST-|ROSUVAS-|SIMVAST-|        |
       |                                                                    | TATIN  |  RATE  |   BE   |  ATIN  |  OZIL  |  ATIN  | TATIN  |  ATIN  | Total  |
       |                                                                    |--------+--------+--------+--------+--------+--------+--------+--------+--------|
       |                                                                    |   N    |   N    |   N    |   N    |   N    |   N    |   N    |   N    |   N    |
       |--------------------------------------------------------------------+--------+--------+--------+--------+--------+--------+--------+--------+--------|
       |RGROUP                           |reaction                          |        |        |        |        |        |        |        |        |        |
       |---------------------------------+----------------------------------|        |        |        |        |        |        |        |        |        |
       |Alimentary                       |THROAT DRY                        |        |        |        |        |        |        |        |       2|       2|
       |                                 |----------------------------------+--------+--------+--------+--------+--------+--------+--------+--------+--------|
       |                                 |TONGUE DISCOLOURATION             |        |        |        |        |        |        |        |       1|       1|
       |                                 |----------------------------------+--------+--------+--------+--------+--------+--------+--------+--------+--------|
       |                                 |TONGUE GEOGRAPHIC                 |        |        |        |        |        |        |        |       1|       1|
       |                                 |----------------------------------+--------+--------+--------+--------+--------+--------+--------+--------+--------|
       |                                 |TONGUE PAIN                       |       1|        |        |        |        |        |        |       3|       4|
       |                                 |----------------------------------+--------+--------+--------+--------+--------+--------+--------+--------+--------|
       |                                 |TONGUE ULCERATION                 |        |        |        |        |        |        |        |       1|       1|
       |                                 |----------------------------------+--------+--------+--------+--------+--------+--------+--------+--------+--------|
       |                                 |TOOTH ABSCESS                     |        |        |        |        |        |        |        |       1|       1|
       |                                 |----------------------------------+--------+--------+--------+--------+--------+--------+--------+--------+--------|
       |                                 |TOOTH ACHE                        |        |        |        |        |        |        |        |       2|       2|
       |                                 |----------------------------------+--------+--------+--------+--------+--------+--------+--------+--------+--------|
       |                                 |TOOTH DISCOLOURATION              |        |        |        |        |        |        |        |       1|       1|
       |                                 |----------------------------------+--------+--------+--------+--------+--------+--------+--------+--------+--------|
       |                                 |TOOTH DISORDER                    |        |        |       1|        |        |        |        |        |       1|
       |                                 |----------------------------------+--------+--------+--------+--------+--------+--------+--------+--------+--------|
       |                                 |VOMITING                          |       4|       2|       2|        |        |        |       1|      23|      32|
       |                                 |----------------------------------+--------+--------+--------+--------+--------+--------+--------+--------+--------|
       |                                 |*** Total for Group ***           |     101|      28|      53|        |        |       3|       4|     315|     504|
       |---------------------------------+----------------------------------+--------+--------+--------+--------+--------+--------+--------+--------+--------|
       |Application Site                 |reaction                          |        |        |        |        |        |        |        |        |        |
       |                                 |----------------------------------|        |        |        |        |        |        |        |        |        |
       |                                 |LIPODYSTROPHY                     |        |        |        |        |        |        |       1|        |       1|
       |                                 |----------------------------------+--------+--------+--------+--------+--------+--------+--------+--------+--------|
       |                                 |*** Total for Group ***           |        |        |        |        |        |        |       1|        |       1|
       |---------------------------------+----------------------------------+--------+--------+--------+--------+--------+--------+--------+--------+--------|
       |Cardiovascular                   |reaction                          |        |        |        |        |        |        |        |        |        |
       |                                 |----------------------------------|        |        |        |        |        |        |        |        |        |
       |                                 |ANGINA PECTORIS                   |        |        |        |        |        |        |        |       1|       1|
       |                                 |----------------------------------+--------+--------+--------+--------+--------+--------+--------+--------+--------|
       |                                 |ANGINA PECTORIS AGGRAVATED        |       2|       1|        |        |        |        |        |        |       3|
       -------------------------------------------------------------------------------------------------------------------------------------------------------
       (Continued)
NZPhvC    OIA    Statins
Page 8
---
                                                       Frequency of Reactions 01 January 2001 to 30 April 2018                                                      5
                                                                OIA - Cholesterol Lowering Medicines
       -------------------------------------------------------------------------------------------------------------------------------------------------------
       |                                                                    |                               Medicine                                |        |
       |                                                                    |-----------------------------------------------------------------------|        |
       |                                                                    |ATORVAS-|BEZAFIB-|EZETIMI-|FLUVAST-|GEMFIBR-|PRAVAST-|ROSUVAS-|SIMVAST-|        |
       |                                                                    | TATIN  |  RATE  |   BE   |  ATIN  |  OZIL  |  ATIN  | TATIN  |  ATIN  | Total  |
       |                                                                    |--------+--------+--------+--------+--------+--------+--------+--------+--------|
       |                                                                    |   N    |   N    |   N    |   N    |   N    |   N    |   N    |   N    |   N    |
       |--------------------------------------------------------------------+--------+--------+--------+--------+--------+--------+--------+--------+--------|
       |RGROUP                           |reaction                          |        |        |        |        |        |        |        |        |        |
       |---------------------------------+----------------------------------|        |        |        |        |        |        |        |        |        |
       |Cardiovascular                   |ARRHYTHMIA                        |        |        |        |        |        |        |        |       2|       2|
       |                                 |----------------------------------+--------+--------+--------+--------+--------+--------+--------+--------+--------|
       |                                 |ATRIAL FIBRILLATION               |        |        |        |        |        |        |        |       2|       2|
       |                                 |----------------------------------+--------+--------+--------+--------+--------+--------+--------+--------+--------|
       |                                 |BRADYCARDIA                       |       1|        |        |        |        |        |        |       1|       2|
       |                                 |----------------------------------+--------+--------+--------+--------+--------+--------+--------+--------+--------|
       |                                 |CARDIAC ARREST                    |       2|        |        |        |        |        |        |       1|       3|
       |                                 |----------------------------------+--------+--------+--------+--------+--------+--------+--------+--------+--------|
       |                                 |CARDIAC FAILURE                   |       1|        |        |        |        |        |        |       4|       5|
       |                                 |----------------------------------+--------+--------+--------+--------+--------+--------+--------+--------+--------|
       |                                 |CARDIOMYOPATHY                    |       1|        |        |        |        |        |        |       1|       2|
       |                                 |----------------------------------+--------+--------+--------+--------+--------+--------+--------+--------+--------|
       |                                 |CARDIOVASCULAR DISORDERS          |        |        |        |        |        |        |        |       1|       1|
       |                                 |----------------------------------+--------+--------+--------+--------+--------+--------+--------+--------+--------|
       |                                 |CHEST DISCOMFORT                  |       2|        |        |        |        |        |        |        |       2|
       |                                 |----------------------------------+--------+--------+--------+--------+--------+--------+--------+--------+--------|
       |                                 |CHEST PAIN                        |       7|        |       2|        |        |        |       1|      19|      29|
       |                                 |----------------------------------+--------+--------+--------+--------+--------+--------+--------+--------+--------|
       |                                 |CHEST TIGHTNESS                   |       2|        |       3|        |        |        |        |       3|       8|
       |                                 |----------------------------------+--------+--------+--------+--------+--------+--------+--------+--------+--------|
       |                                 |COLLAPSE CIRCULATORY              |       1|        |        |        |        |        |        |        |       1|
       |                                 |----------------------------------+--------+--------+--------+--------+--------+--------+--------+--------+--------|
       |                                 |CONGESTIVE HEART FAILURE          |        |        |        |        |        |        |        |       1|       1|
       |                                 |----------------------------------+--------+--------+--------+--------+--------+--------+--------+--------+--------|
       |                                 |DIZZINESS                         |      11|       3|       6|        |        |       2|       2|      54|      78|
       |                                 |----------------------------------+--------+--------+--------+--------+--------+--------+--------+--------+--------|
       |                                 |ECG ABNORMAL                      |       1|        |        |        |        |        |        |        |       1|
       |                                 |----------------------------------+--------+--------+--------+--------+--------+--------+--------+--------+--------|
       |                                 |FAINTNESS                         |       1|       1|        |        |        |        |        |        |       2|
       |                                 |----------------------------------+--------+--------+--------+--------+--------+--------+--------+--------+--------|
       |                                 |FLUSHING                          |       1|        |       1|        |        |        |        |       5|       7|
       |                                 |----------------------------------+--------+--------+--------+--------+--------+--------+--------+--------+--------|
       |                                 |HEART DISORDER                    |       1|        |        |        |        |        |        |        |       1|
       -------------------------------------------------------------------------------------------------------------------------------------------------------
       (Continued)
NZPhvC    OIA    Statins
Page 9
---
                                                       Frequency of Reactions 01 January 2001 to 30 April 2018                                                      6
                                                                OIA - Cholesterol Lowering Medicines
       -------------------------------------------------------------------------------------------------------------------------------------------------------
       |                                                                    |                               Medicine                                |        |
       |                                                                    |-----------------------------------------------------------------------|        |
       |                                                                    |ATORVAS-|BEZAFIB-|EZETIMI-|FLUVAST-|GEMFIBR-|PRAVAST-|ROSUVAS-|SIMVAST-|        |
       |                                                                    | TATIN  |  RATE  |   BE   |  ATIN  |  OZIL  |  ATIN  | TATIN  |  ATIN  | Total  |
       |                                                                    |--------+--------+--------+--------+--------+--------+--------+--------+--------|
       |                                                                    |   N    |   N    |   N    |   N    |   N    |   N    |   N    |   N    |   N    |
       |--------------------------------------------------------------------+--------+--------+--------+--------+--------+--------+--------+--------+--------|
       |RGROUP                           |reaction                          |        |        |        |        |        |        |        |        |        |
       |---------------------------------+----------------------------------|        |        |        |        |        |        |        |        |        |
       |Cardiovascular                   |HYPERTENSION                      |       2|        |        |        |        |        |        |       5|       7|
       |                                 |----------------------------------+--------+--------+--------+--------+--------+--------+--------+--------+--------|
       |                                 |HYPERTENSION AGGRAVATED           |        |        |        |        |        |        |        |       2|       2|
       |                                 |----------------------------------+--------+--------+--------+--------+--------+--------+--------+--------+--------|
       |                                 |HYPOTENSION                       |       3|        |        |        |        |        |       1|       5|       9|
       |                                 |----------------------------------+--------+--------+--------+--------+--------+--------+--------+--------+--------|
       |                                 |HYPOTENSION POSTURAL              |       2|        |        |        |        |        |        |       1|       3|
       |                                 |----------------------------------+--------+--------+--------+--------+--------+--------+--------+--------+--------|
       |                                 |MYOCARDIAL INFARCTION             |       2|        |       2|        |        |        |       2|        |       6|
       |                                 |----------------------------------+--------+--------+--------+--------+--------+--------+--------+--------+--------|
       |                                 |MYOCARDITIS                       |        |        |        |        |        |        |        |       1|       1|
       |                                 |----------------------------------+--------+--------+--------+--------+--------+--------+--------+--------+--------|
       |                                 |PALPITATION                       |       5|        |       4|        |        |        |        |      11|      20|
       |                                 |----------------------------------+--------+--------+--------+--------+--------+--------+--------+--------+--------|
       |                                 |PERIPHERAL COLDNESS               |       1|        |        |        |        |        |        |        |       1|
       |                                 |----------------------------------+--------+--------+--------+--------+--------+--------+--------+--------+--------|
       |                                 |PERIPHERAL ISCHAEMIA              |       1|       1|        |        |        |        |        |        |       2|
       |                                 |----------------------------------+--------+--------+--------+--------+--------+--------+--------+--------+--------|
       |                                 |PERIPHERAL VASOCONSTRICTION       |       1|        |        |        |        |        |        |        |       1|
       |                                 |----------------------------------+--------+--------+--------+--------+--------+--------+--------+--------+--------|
       |                                 |SYNCOPE                           |       1|       1|       1|        |        |        |        |       6|       9|
       |                                 |----------------------------------+--------+--------+--------+--------+--------+--------+--------+--------+--------|
       |                                 |TACHYCARDIA                       |       1|        |        |        |        |        |        |       1|       2|
       |                                 |----------------------------------+--------+--------+--------+--------+--------+--------+--------+--------+--------|
       |                                 |TACHYCARDIA VENTRICULAR           |       1|        |        |        |        |        |        |        |       1|
       |                                 |----------------------------------+--------+--------+--------+--------+--------+--------+--------+--------+--------|
       |                                 |THROMBOPHLEBITIS SUPERFICIAL      |        |        |        |        |        |        |        |       1|       1|
       |                                 |----------------------------------+--------+--------+--------+--------+--------+--------+--------+--------+--------|
       |                                 |THROMBOSIS ARTERIAL               |        |        |        |        |        |        |        |       1|       1|
       |                                 |----------------------------------+--------+--------+--------+--------+--------+--------+--------+--------+--------|
       |                                 |THROMBOSIS CORONARY               |        |        |        |        |        |        |       1|        |       1|
       |                                 |----------------------------------+--------+--------+--------+--------+--------+--------+--------+--------+--------|
       |                                 |VASCULITIS                        |        |        |        |        |        |        |        |       2|       2|
       -------------------------------------------------------------------------------------------------------------------------------------------------------
       (Continued)
NZPhvC    OIA    Statins
Page 10
---
                                                       Frequency of Reactions 01 January 2001 to 30 April 2018                                                      7
                                                                OIA - Cholesterol Lowering Medicines
       -------------------------------------------------------------------------------------------------------------------------------------------------------
       |                                                                    |                               Medicine                                |        |
       |                                                                    |-----------------------------------------------------------------------|        |
       |                                                                    |ATORVAS-|BEZAFIB-|EZETIMI-|FLUVAST-|GEMFIBR-|PRAVAST-|ROSUVAS-|SIMVAST-|        |
       |                                                                    | TATIN  |  RATE  |   BE   |  ATIN  |  OZIL  |  ATIN  | TATIN  |  ATIN  | Total  |
       |                                                                    |--------+--------+--------+--------+--------+--------+--------+--------+--------|
       |                                                                    |   N    |   N    |   N    |   N    |   N    |   N    |   N    |   N    |   N    |
       |--------------------------------------------------------------------+--------+--------+--------+--------+--------+--------+--------+--------+--------|
       |RGROUP                           |reaction                          |        |        |        |        |        |        |        |        |        |
       |---------------------------------+----------------------------------|        |        |        |        |        |        |        |        |        |
       |Cardiovascular                   |VASOCONSTRICTION                  |       1|        |        |        |        |        |        |        |       1|
       |                                 |----------------------------------+--------+--------+--------+--------+--------+--------+--------+--------+--------|
       |                                 |VASODILATION                      |        |        |        |        |        |        |        |       1|       1|
       |                                 |----------------------------------+--------+--------+--------+--------+--------+--------+--------+--------+--------|
       |                                 |VEIN DISTENDED                    |        |        |        |        |        |        |        |       1|       1|
       |                                 |----------------------------------+--------+--------+--------+--------+--------+--------+--------+--------+--------|
       |                                 |*** Total for Group ***           |      55|       7|      19|        |        |       2|       7|     133|     223|
       |---------------------------------+----------------------------------+--------+--------+--------+--------+--------+--------+--------+--------+--------|
       |Collagen Disorders               |reaction                          |        |        |        |        |        |        |        |        |        |
       |                                 |----------------------------------|        |        |        |        |        |        |        |        |        |
       |                                 |ANTINUCLEAR FACTOR TEST POSITIVE  |       2|        |        |        |        |        |        |       1|       3|
       |                                 |----------------------------------+--------+--------+--------+--------+--------+--------+--------+--------+--------|
       |                                 |*** Total for Group ***           |       2|        |        |        |        |        |        |       1|       3|
       |---------------------------------+----------------------------------+--------+--------+--------+--------+--------+--------+--------+--------+--------|
       |Endocrine/Metabolic              |reaction                          |        |        |        |        |        |        |        |        |        |
       |                                 |----------------------------------|        |        |        |        |        |        |        |        |        |
       |                                 |AMYLASE INCREASED                 |        |        |        |        |        |        |        |       3|       3|
       |                                 |----------------------------------+--------+--------+--------+--------+--------+--------+--------+--------+--------|
       |                                 |BLOOD TRIGLYCERIDES ABNORMAL      |        |       1|        |        |        |        |        |        |       1|
       |                                 |----------------------------------+--------+--------+--------+--------+--------+--------+--------+--------+--------|
       |                                 |BREAST ENLARGEMENT                |        |        |        |        |        |        |        |       1|       1|
       |                                 |----------------------------------+--------+--------+--------+--------+--------+--------+--------+--------+--------|
       |                                 |BREAST ENLARGEMENT MALE           |        |        |        |        |        |        |        |       2|       2|
       |                                 |----------------------------------+--------+--------+--------+--------+--------+--------+--------+--------+--------|
       |                                 |CREATINE PHOSPHOKINASE INCREASED  |      38|       7|       5|        |        |        |       1|      97|     148|
       |                                 |----------------------------------+--------+--------+--------+--------+--------+--------+--------+--------+--------|
       |                                 |CREATININE BLOOD INCREASED        |       1|       3|        |        |        |        |        |       3|       7|
       |                                 |----------------------------------+--------+--------+--------+--------+--------+--------+--------+--------+--------|
       |                                 |DEHYDRATION                       |       1|        |        |        |        |        |        |       1|       2|
       |                                 |----------------------------------+--------+--------+--------+--------+--------+--------+--------+--------+--------|
       |                                 |DIABETES MELLITUS                 |       4|        |       1|        |        |        |        |       2|       7|
       |                                 |----------------------------------+--------+--------+--------+--------+--------+--------+--------+--------+--------|
       |                                 |DIABETES MELLITUS AGGRAVATED      |       4|        |        |        |        |        |        |       1|       5|
       -------------------------------------------------------------------------------------------------------------------------------------------------------
       (Continued)
NZPhvC    OIA    Statins
Page 11
---
                                                       Frequency of Reactions 01 January 2001 to 30 April 2018                                                      8
                                                                OIA - Cholesterol Lowering Medicines
       -------------------------------------------------------------------------------------------------------------------------------------------------------
       |                                                                    |                               Medicine                                |        |
       |                                                                    |-----------------------------------------------------------------------|        |
       |                                                                    |ATORVAS-|BEZAFIB-|EZETIMI-|FLUVAST-|GEMFIBR-|PRAVAST-|ROSUVAS-|SIMVAST-|        |
       |                                                                    | TATIN  |  RATE  |   BE   |  ATIN  |  OZIL  |  ATIN  | TATIN  |  ATIN  | Total  |
       |                                                                    |--------+--------+--------+--------+--------+--------+--------+--------+--------|
       |                                                                    |   N    |   N    |   N    |   N    |   N    |   N    |   N    |   N    |   N    |
       |--------------------------------------------------------------------+--------+--------+--------+--------+--------+--------+--------+--------+--------|
       |RGROUP                           |reaction                          |        |        |        |        |        |        |        |        |        |
       |---------------------------------+----------------------------------|        |        |        |        |        |        |        |        |        |
       |Endocrine/Metabolic              |DIABETES MELLITUS NIDDM           |       2|        |        |        |        |        |        |        |       2|
       |                                 |----------------------------------+--------+--------+--------+--------+--------+--------+--------+--------+--------|
       |                                 |DIABETIC KETOACIDOSIS             |        |        |        |        |        |        |        |       1|       1|
       |                                 |----------------------------------+--------+--------+--------+--------+--------+--------+--------+--------+--------|
       |                                 |ELECTROLYTE ABNORMALITY           |       1|        |        |        |        |        |        |        |       1|
       |                                 |----------------------------------+--------+--------+--------+--------+--------+--------+--------+--------+--------|
       |                                 |FAT ATROPHY                       |        |        |        |        |        |        |        |       2|       2|
       |                                 |----------------------------------+--------+--------+--------+--------+--------+--------+--------+--------+--------|
       |                                 |GOITRE                            |       1|        |        |        |        |        |        |        |       1|
       |                                 |----------------------------------+--------+--------+--------+--------+--------+--------+--------+--------+--------|
       |                                 |GOUT                              |        |       1|        |        |        |        |        |       2|       3|
       |                                 |----------------------------------+--------+--------+--------+--------+--------+--------+--------+--------+--------|
       |                                 |GOUT AGGRAVATED                   |        |        |        |        |        |        |        |       3|       3|
       |                                 |----------------------------------+--------+--------+--------+--------+--------+--------+--------+--------+--------|
       |                                 |GYNAECOMASTIA                     |       3|        |        |        |        |       1|        |       6|      10|
       |                                 |----------------------------------+--------+--------+--------+--------+--------+--------+--------+--------+--------|
       |                                 |HDL DECREASED                     |       1|       4|        |        |        |        |        |       1|       6|
       |                                 |----------------------------------+--------+--------+--------+--------+--------+--------+--------+--------+--------|
       |                                 |HYPERCHOLESTEROLAEMIA             |        |        |        |        |        |        |        |       1|       1|
       |                                 |----------------------------------+--------+--------+--------+--------+--------+--------+--------+--------+--------|
       |                                 |HYPERGLYCAEMIA                    |       1|        |       1|        |        |        |        |       4|       6|
       |                                 |----------------------------------+--------+--------+--------+--------+--------+--------+--------+--------+--------|
       |                                 |HYPERKALAEMIA                     |        |        |        |        |        |        |        |       3|       3|
       |                                 |----------------------------------+--------+--------+--------+--------+--------+--------+--------+--------+--------|
       |                                 |HYPERTRIGLYCERIDAEMIA             |       1|        |        |        |        |        |        |        |       1|
       |                                 |----------------------------------+--------+--------+--------+--------+--------+--------+--------+--------+--------|
       |                                 |HYPOGLYCAEMIA                     |       1|       1|        |        |        |        |       1|       2|       5|
       |                                 |----------------------------------+--------+--------+--------+--------+--------+--------+--------+--------+--------|
       |                                 |HYPOKALAEMIA                      |        |        |        |        |        |        |        |       1|       1|
       |                                 |----------------------------------+--------+--------+--------+--------+--------+--------+--------+--------+--------|
       |                                 |HYPOMAGNESAEMIA                   |        |        |        |        |        |        |        |       1|       1|
       |                                 |----------------------------------+--------+--------+--------+--------+--------+--------+--------+--------+--------|
       |                                 |LDH INCREASED                     |        |        |        |        |        |        |        |       1|       1|
       -------------------------------------------------------------------------------------------------------------------------------------------------------
       (Continued)
NZPhvC    OIA    Statins
Page 12
---
                                                       Frequency of Reactions 01 January 2001 to 30 April 2018                                                      9
                                                                OIA - Cholesterol Lowering Medicines
       -------------------------------------------------------------------------------------------------------------------------------------------------------
       |                                                                    |                               Medicine                                |        |
       |                                                                    |-----------------------------------------------------------------------|        |
       |                                                                    |ATORVAS-|BEZAFIB-|EZETIMI-|FLUVAST-|GEMFIBR-|PRAVAST-|ROSUVAS-|SIMVAST-|        |
       |                                                                    | TATIN  |  RATE  |   BE   |  ATIN  |  OZIL  |  ATIN  | TATIN  |  ATIN  | Total  |
       |                                                                    |--------+--------+--------+--------+--------+--------+--------+--------+--------|
       |                                                                    |   N    |   N    |   N    |   N    |   N    |   N    |   N    |   N    |   N    |
       |--------------------------------------------------------------------+--------+--------+--------+--------+--------+--------+--------+--------+--------|
       |RGROUP                           |reaction                          |        |        |        |        |        |        |        |        |        |
       |---------------------------------+----------------------------------|        |        |        |        |        |        |        |        |        |
       |Endocrine/Metabolic              |LDL INCREASED                     |        |       1|        |        |        |        |        |        |       1|
       |                                 |----------------------------------+--------+--------+--------+--------+--------+--------+--------+--------+--------|
       |                                 |MYOGLOBINURIA                     |        |        |        |        |        |        |        |       1|       1|
       |                                 |----------------------------------+--------+--------+--------+--------+--------+--------+--------+--------+--------|
       |                                 |NPN INCREASED                     |        |       1|        |        |        |        |        |        |       1|
       |                                 |----------------------------------+--------+--------+--------+--------+--------+--------+--------+--------+--------|
       |                                 |PANCREATITIS                      |       3|        |       3|        |        |        |        |      11|      17|
       |                                 |----------------------------------+--------+--------+--------+--------+--------+--------+--------+--------+--------|
       |                                 |PEYRONIES DISEASE                 |        |        |        |        |        |        |        |       1|       1|
       |                                 |----------------------------------+--------+--------+--------+--------+--------+--------+--------+--------+--------|
       |                                 |PLASMA OSMOLALITY INCREASED       |        |        |        |        |        |        |        |       1|       1|
       |                                 |----------------------------------+--------+--------+--------+--------+--------+--------+--------+--------+--------|
       |                                 |POLYDIPSIA                        |        |        |        |        |        |        |        |       1|       1|
       |                                 |----------------------------------+--------+--------+--------+--------+--------+--------+--------+--------+--------|
       |                                 |SERUM FERRITIN INCREASED          |       1|        |        |        |        |        |        |        |       1|
       |                                 |----------------------------------+--------+--------+--------+--------+--------+--------+--------+--------+--------|
       |                                 |TESTOSTERONE DECREASED            |        |        |        |        |        |       1|        |       1|       2|
       |                                 |----------------------------------+--------+--------+--------+--------+--------+--------+--------+--------+--------|
       |                                 |THIRST                            |        |        |        |        |        |        |        |       2|       2|
       |                                 |----------------------------------+--------+--------+--------+--------+--------+--------+--------+--------+--------|
       |                                 |THYROID DISORDER                  |        |        |        |        |        |        |        |       2|       2|
       |                                 |----------------------------------+--------+--------+--------+--------+--------+--------+--------+--------+--------|
       |                                 |TROPONIN T INCREASED              |        |        |        |        |        |        |        |       2|       2|
       |                                 |----------------------------------+--------+--------+--------+--------+--------+--------+--------+--------+--------|
       |                                 |WEIGHT DECREASE                   |       5|        |       1|        |        |        |        |       7|      13|
       |                                 |----------------------------------+--------+--------+--------+--------+--------+--------+--------+--------+--------|
       |                                 |WEIGHT INCREASE                   |       2|        |       1|        |        |        |        |       5|       8|
       |                                 |----------------------------------+--------+--------+--------+--------+--------+--------+--------+--------+--------|
       |                                 |*** Total for Group ***           |      70|      19|      12|        |        |       2|       2|     172|     277|
       |---------------------------------+----------------------------------+--------+--------+--------+--------+--------+--------+--------+--------+--------|
       |Foetal Disorders                 |reaction                          |        |        |        |        |        |        |        |        |        |
       |                                 |----------------------------------|        |        |        |        |        |        |        |        |        |
       |                                 |FOETAL DISORDERS                  |       1|        |        |        |        |        |        |        |       1|
       -------------------------------------------------------------------------------------------------------------------------------------------------------
       (Continued)
NZPhvC    OIA    Statins
Page 13
---
                                                       Frequency of Reactions 01 January 2001 to 30 April 2018                                                     10
                                                                OIA - Cholesterol Lowering Medicines
       -------------------------------------------------------------------------------------------------------------------------------------------------------
       |                                                                    |                               Medicine                                |        |
       |                                                                    |-----------------------------------------------------------------------|        |
       |                                                                    |ATORVAS-|BEZAFIB-|EZETIMI-|FLUVAST-|GEMFIBR-|PRAVAST-|ROSUVAS-|SIMVAST-|        |
       |                                                                    | TATIN  |  RATE  |   BE   |  ATIN  |  OZIL  |  ATIN  | TATIN  |  ATIN  | Total  |
       |                                                                    |--------+--------+--------+--------+--------+--------+--------+--------+--------|
       |                                                                    |   N    |   N    |   N    |   N    |   N    |   N    |   N    |   N    |   N    |
       |--------------------------------------------------------------------+--------+--------+--------+--------+--------+--------+--------+--------+--------|
       |RGROUP                           |*** Total for Group ***           |        |        |        |        |        |        |        |        |        |
       |---------------------------------|                                  |        |        |        |        |        |        |        |        |        |
       |Foetal Disorders                 |                                  |       1|        |        |        |        |        |        |        |       1|
       |---------------------------------+----------------------------------+--------+--------+--------+--------+--------+--------+--------+--------+--------|
       |Haematological                   |reaction                          |        |        |        |        |        |        |        |        |        |
       |                                 |----------------------------------|        |        |        |        |        |        |        |        |        |
       |                                 |ANAEMIA                           |       5|       5|        |        |        |        |        |       3|      13|
       |                                 |----------------------------------+--------+--------+--------+--------+--------+--------+--------+--------+--------|
       |                                 |ANAEMIA APLASTIC                  |        |        |        |        |        |        |        |       1|       1|
       |                                 |----------------------------------+--------+--------+--------+--------+--------+--------+--------+--------+--------|
       |                                 |ANAEMIA HAEMOLYTIC                |        |        |        |        |        |        |        |       1|       1|
       |                                 |----------------------------------+--------+--------+--------+--------+--------+--------+--------+--------+--------|
       |                                 |C-REACTIVE PROTEIN POSITIVE       |       2|       1|        |        |        |        |        |       5|       8|
       |                                 |----------------------------------+--------+--------+--------+--------+--------+--------+--------+--------+--------|
       |                                 |DISSEM. INTRAVASC. COAGULATION    |        |        |        |        |        |        |        |       1|       1|
       |                                 |----------------------------------+--------+--------+--------+--------+--------+--------+--------+--------+--------|
       |                                 |EOSINOPHILIA                      |        |        |        |        |        |        |        |       1|       1|
       |                                 |----------------------------------+--------+--------+--------+--------+--------+--------+--------+--------+--------|
       |                                 |EPISTAXIS                         |       3|        |       1|        |        |        |        |       7|      11|
       |                                 |----------------------------------+--------+--------+--------+--------+--------+--------+--------+--------+--------|
       |                                 |ESR INCREASED                     |       1|       1|        |        |        |        |        |       1|       3|
       |                                 |----------------------------------+--------+--------+--------+--------+--------+--------+--------+--------+--------|
       |                                 |HAEMORRHAGE NOS                   |       2|        |        |        |        |        |        |        |       2|
       |                                 |----------------------------------+--------+--------+--------+--------+--------+--------+--------+--------+--------|
       |                                 |INR DECREASED                     |       1|        |        |        |        |        |        |        |       1|
       |                                 |----------------------------------+--------+--------+--------+--------+--------+--------+--------+--------+--------|
       |                                 |INR INCREASED                     |       2|        |        |        |        |        |        |       3|       5|
       |                                 |----------------------------------+--------+--------+--------+--------+--------+--------+--------+--------+--------|
       |                                 |LEUKOCYTOSIS                      |        |        |        |        |        |        |        |       2|       2|
       |                                 |----------------------------------+--------+--------+--------+--------+--------+--------+--------+--------+--------|
       |                                 |LYMPHADENOPATHY                   |        |        |        |        |        |        |        |       1|       1|
       |                                 |----------------------------------+--------+--------+--------+--------+--------+--------+--------+--------+--------|
       |                                 |LYMPHOCYTOSIS                     |       1|        |        |        |        |        |        |        |       1|
       |                                 |----------------------------------+--------+--------+--------+--------+--------+--------+--------+--------+--------|
       |                                 |NEUTROPENIA                       |        |       1|        |        |        |        |        |        |       1|
       -------------------------------------------------------------------------------------------------------------------------------------------------------
       (Continued)
NZPhvC    OIA    Statins
Page 14
---
                                                       Frequency of Reactions 01 January 2001 to 30 April 2018                                                     11
                                                                OIA - Cholesterol Lowering Medicines
       -------------------------------------------------------------------------------------------------------------------------------------------------------
       |                                                                    |                               Medicine                                |        |
       |                                                                    |-----------------------------------------------------------------------|        |
       |                                                                    |ATORVAS-|BEZAFIB-|EZETIMI-|FLUVAST-|GEMFIBR-|PRAVAST-|ROSUVAS-|SIMVAST-|        |
       |                                                                    | TATIN  |  RATE  |   BE   |  ATIN  |  OZIL  |  ATIN  | TATIN  |  ATIN  | Total  |
       |                                                                    |--------+--------+--------+--------+--------+--------+--------+--------+--------|
       |                                                                    |   N    |   N    |   N    |   N    |   N    |   N    |   N    |   N    |   N    |
       |--------------------------------------------------------------------+--------+--------+--------+--------+--------+--------+--------+--------+--------|
       |RGROUP                           |reaction                          |        |        |        |        |        |        |        |        |        |
       |---------------------------------+----------------------------------|        |        |        |        |        |        |        |        |        |
       |Haematological                   |THROMBOCYTOPENIA                  |       1|       1|       1|       1|        |        |       1|        |       5|
       |                                 |----------------------------------+--------+--------+--------+--------+--------+--------+--------+--------+--------|
       |                                 |THROMBOCYTOSIS                    |        |        |        |        |        |        |        |       1|       1|
       |                                 |----------------------------------+--------+--------+--------+--------+--------+--------+--------+--------+--------|
       |                                 |*** Total for Group ***           |      18|       9|       2|       1|        |        |       1|      27|      58|
       |---------------------------------+----------------------------------+--------+--------+--------+--------+--------+--------+--------+--------+--------|
       |Liver                            |reaction                          |        |        |        |        |        |        |        |        |        |
       |                                 |----------------------------------|        |        |        |        |        |        |        |        |        |
       |                                 |BILIRUBINAEMIA                    |       2|        |        |        |        |        |        |       1|       3|
       |                                 |----------------------------------+--------+--------+--------+--------+--------+--------+--------+--------+--------|
       |                                 |BILIRUBINURIA                     |       1|        |        |        |        |        |        |        |       1|
       |                                 |----------------------------------+--------+--------+--------+--------+--------+--------+--------+--------+--------|
       |                                 |GAMMA-GT INCREASED                |        |        |       1|        |        |        |        |       1|       2|
       |                                 |----------------------------------+--------+--------+--------+--------+--------+--------+--------+--------+--------|
       |                                 |HEPATIC CIRRHOSIS                 |        |        |        |        |        |        |        |       1|       1|
       |                                 |----------------------------------+--------+--------+--------+--------+--------+--------+--------+--------+--------|
       |                                 |HEPATIC CYST                      |        |        |        |        |        |        |        |       1|       1|
       |                                 |----------------------------------+--------+--------+--------+--------+--------+--------+--------+--------+--------|
       |                                 |HEPATIC ENZYMES INCREASED         |      44|       2|       6|        |       1|        |        |      48|     101|
       |                                 |----------------------------------+--------+--------+--------+--------+--------+--------+--------+--------+--------|
       |                                 |HEPATIC FAILURE                   |        |        |        |        |        |        |        |       5|       5|
       |                                 |----------------------------------+--------+--------+--------+--------+--------+--------+--------+--------+--------|
       |                                 |HEPATIC FUNCTION ABNORMAL         |      13|       1|       1|        |        |        |        |      14|      29|
       |                                 |----------------------------------+--------+--------+--------+--------+--------+--------+--------+--------+--------|
       |                                 |HEPATIC NEOPLASM MALIGNANT        |       1|        |        |        |        |        |        |        |       1|
       |                                 |----------------------------------+--------+--------+--------+--------+--------+--------+--------+--------+--------|
       |                                 |HEPATITIS                         |       4|        |        |        |        |        |        |       5|       9|
       |                                 |----------------------------------+--------+--------+--------+--------+--------+--------+--------+--------+--------|
       |                                 |HEPATITIS CHOLESTATIC             |       5|        |       1|        |       1|        |        |       4|      11|
       |                                 |----------------------------------+--------+--------+--------+--------+--------+--------+--------+--------+--------|
       |                                 |HEPATITIS VIRAL                   |       1|        |        |        |        |        |        |        |       1|
       |                                 |----------------------------------+--------+--------+--------+--------+--------+--------+--------+--------+--------|
       |                                 |HEPATOCELLULAR DAMAGE             |       3|        |        |        |        |        |        |       8|      11|
       -------------------------------------------------------------------------------------------------------------------------------------------------------
       (Continued)
NZPhvC    OIA    Statins
Page 15
---
                                                       Frequency of Reactions 01 January 2001 to 30 April 2018                                                     12
                                                                OIA - Cholesterol Lowering Medicines
       -------------------------------------------------------------------------------------------------------------------------------------------------------
       |                                                                    |                               Medicine                                |        |
       |                                                                    |-----------------------------------------------------------------------|        |
       |                                                                    |ATORVAS-|BEZAFIB-|EZETIMI-|FLUVAST-|GEMFIBR-|PRAVAST-|ROSUVAS-|SIMVAST-|        |
       |                                                                    | TATIN  |  RATE  |   BE   |  ATIN  |  OZIL  |  ATIN  | TATIN  |  ATIN  | Total  |
       |                                                                    |--------+--------+--------+--------+--------+--------+--------+--------+--------|
       |                                                                    |   N    |   N    |   N    |   N    |   N    |   N    |   N    |   N    |   N    |
       |--------------------------------------------------------------------+--------+--------+--------+--------+--------+--------+--------+--------+--------|
       |RGROUP                           |reaction                          |        |        |        |        |        |        |        |        |        |
       |---------------------------------+----------------------------------|        |        |        |        |        |        |        |        |        |
       |Liver                            |HEPATOMEGALY                      |       1|        |        |        |       1|        |        |       2|       4|
       |                                 |----------------------------------+--------+--------+--------+--------+--------+--------+--------+--------+--------|
       |                                 |HYPERBILIRUBINAEMIA               |        |        |        |        |        |        |        |       1|       1|
       |                                 |----------------------------------+--------+--------+--------+--------+--------+--------+--------+--------+--------|
       |                                 |JAUNDICE                          |       3|       1|       2|        |        |        |        |      10|      16|
       |                                 |----------------------------------+--------+--------+--------+--------+--------+--------+--------+--------+--------|
       |                                 |LIVER FATTY                       |       1|        |        |        |        |        |        |       1|       2|
       |                                 |----------------------------------+--------+--------+--------+--------+--------+--------+--------+--------+--------|
       |                                 |SGOT INCREASED                    |        |        |        |        |        |        |        |       1|       1|
       |                                 |----------------------------------+--------+--------+--------+--------+--------+--------+--------+--------+--------|
       |                                 |*** Total for Group ***           |      79|       4|      11|        |       3|        |        |     103|     200|
       |---------------------------------+----------------------------------+--------+--------+--------+--------+--------+--------+--------+--------+--------|
       |Musculoskeletal                  |reaction                          |        |        |        |        |        |        |        |        |        |
       |                                 |----------------------------------|        |        |        |        |        |        |        |        |        |
       |                                 |ARTHRALGIA                        |      29|       2|       7|        |        |        |       1|      82|     121|
       |                                 |----------------------------------+--------+--------+--------+--------+--------+--------+--------+--------+--------|
       |                                 |ARTHRITIS                         |       2|        |        |        |        |        |       3|       7|      12|
       |                                 |----------------------------------+--------+--------+--------+--------+--------+--------+--------+--------+--------|
       |                                 |ARTHRITIS AGGRAVATED              |       2|        |        |        |        |        |        |        |       2|
       |                                 |----------------------------------+--------+--------+--------+--------+--------+--------+--------+--------+--------|
       |                                 |ARTHRITIS RHEUMATOID              |       1|        |        |        |        |        |        |       2|       3|
       |                                 |----------------------------------+--------+--------+--------+--------+--------+--------+--------+--------+--------|
       |                                 |ARTHROPATHY                       |       1|        |        |        |        |        |        |       1|       2|
       |                                 |----------------------------------+--------+--------+--------+--------+--------+--------+--------+--------+--------|
       |                                 |BACK PAIN                         |       8|        |       4|        |        |        |        |      31|      43|
       |                                 |----------------------------------+--------+--------+--------+--------+--------+--------+--------+--------+--------|
       |                                 |BONE DISORDER                     |        |        |        |        |        |        |        |       1|       1|
       |                                 |----------------------------------+--------+--------+--------+--------+--------+--------+--------+--------+--------|
       |                                 |BURSITIS                          |       2|        |        |        |        |        |        |        |       2|
       |                                 |----------------------------------+--------+--------+--------+--------+--------+--------+--------+--------+--------|
       |                                 |CALF PAIN                         |       1|        |        |        |        |        |        |        |       1|
       |                                 |----------------------------------+--------+--------+--------+--------+--------+--------+--------+--------+--------|
       |                                 |CRAMPS                            |      11|       3|       2|        |        |        |       1|      31|      48|
       -------------------------------------------------------------------------------------------------------------------------------------------------------
       (Continued)
NZPhvC    OIA    Statins
Page 16
---
                                                       Frequency of Reactions 01 January 2001 to 30 April 2018                                                     13
                                                                OIA - Cholesterol Lowering Medicines
       -------------------------------------------------------------------------------------------------------------------------------------------------------
       |                                                                    |                               Medicine                                |        |
       |                                                                    |-----------------------------------------------------------------------|        |
       |                                                                    |ATORVAS-|BEZAFIB-|EZETIMI-|FLUVAST-|GEMFIBR-|PRAVAST-|ROSUVAS-|SIMVAST-|        |
       |                                                                    | TATIN  |  RATE  |   BE   |  ATIN  |  OZIL  |  ATIN  | TATIN  |  ATIN  | Total  |
       |                                                                    |--------+--------+--------+--------+--------+--------+--------+--------+--------|
       |                                                                    |   N    |   N    |   N    |   N    |   N    |   N    |   N    |   N    |   N    |
       |--------------------------------------------------------------------+--------+--------+--------+--------+--------+--------+--------+--------+--------|
       |RGROUP                           |reaction                          |        |        |        |        |        |        |        |        |        |
       |---------------------------------+----------------------------------|        |        |        |        |        |        |        |        |        |
       |Musculoskeletal                  |CRAMPS LEGS                       |       1|       2|       3|        |        |        |        |      11|      17|
       |                                 |----------------------------------+--------+--------+--------+--------+--------+--------+--------+--------+--------|
       |                                 |FASCITIS PLANTAR                  |        |        |        |        |        |        |        |       1|       1|
       |                                 |----------------------------------+--------+--------+--------+--------+--------+--------+--------+--------+--------|
       |                                 |FRACTURE PATHOLOGICAL             |       1|        |        |        |        |        |        |        |       1|
       |                                 |----------------------------------+--------+--------+--------+--------+--------+--------+--------+--------+--------|
       |                                 |JAW PAIN                          |       1|        |        |        |        |        |        |       3|       4|
       |                                 |----------------------------------+--------+--------+--------+--------+--------+--------+--------+--------+--------|
       |                                 |JOINT EFFUSION                    |        |        |        |        |        |        |        |       1|       1|
       |                                 |----------------------------------+--------+--------+--------+--------+--------+--------+--------+--------+--------|
       |                                 |JOINT PAIN                        |       1|        |        |        |        |       1|        |       1|       3|
       |                                 |----------------------------------+--------+--------+--------+--------+--------+--------+--------+--------+--------|
       |                                 |JOINT STIFFNESS                   |       2|        |       2|        |        |        |        |       3|       7|
       |                                 |----------------------------------+--------+--------+--------+--------+--------+--------+--------+--------+--------|
       |                                 |JOINT SWELLING NON-INFLAMMATORY   |       2|        |        |        |        |       1|        |       2|       5|
       |                                 |----------------------------------+--------+--------+--------+--------+--------+--------+--------+--------+--------|
       |                                 |LEG PAIN                          |       5|       1|       3|        |        |        |        |      14|      23|
       |                                 |----------------------------------+--------+--------+--------+--------+--------+--------+--------+--------+--------|
       |                                 |LUMBAR DISC LESION                |        |        |        |        |        |        |        |       1|       1|
       |                                 |----------------------------------+--------+--------+--------+--------+--------+--------+--------+--------+--------|
       |                                 |MOVEMENTS REDUCED                 |        |        |        |        |        |        |       1|       1|       2|
       |                                 |----------------------------------+--------+--------+--------+--------+--------+--------+--------+--------+--------|
       |                                 |MUSCLE ATROPHY                    |       2|        |        |        |        |        |        |        |       2|
       |                                 |----------------------------------+--------+--------+--------+--------+--------+--------+--------+--------+--------|
       |                                 |MUSCLE PAIN                       |       2|        |        |        |        |        |        |       2|       4|
       |                                 |----------------------------------+--------+--------+--------+--------+--------+--------+--------+--------+--------|
       |                                 |MUSCLE SPASTICITY                 |        |       1|        |        |        |        |        |       1|       2|
       |                                 |----------------------------------+--------+--------+--------+--------+--------+--------+--------+--------+--------|
       |                                 |MUSCLE STIFFNESS                  |       5|        |       1|        |        |        |        |       5|      11|
       |                                 |----------------------------------+--------+--------+--------+--------+--------+--------+--------+--------+--------|
       |                                 |MUSCLE WASTING                    |        |        |        |        |        |        |        |       4|       4|
       |                                 |----------------------------------+--------+--------+--------+--------+--------+--------+--------+--------+--------|
       |                                 |MUSCLE WEAKNESS                   |      84|       5|       6|        |        |       3|       9|     115|     222|
       -------------------------------------------------------------------------------------------------------------------------------------------------------
       (Continued)
NZPhvC    OIA    Statins
Page 17
---
                                                       Frequency of Reactions 01 January 2001 to 30 April 2018                                                     14
                                                                OIA - Cholesterol Lowering Medicines
       -------------------------------------------------------------------------------------------------------------------------------------------------------
       |                                                                    |                               Medicine                                |        |
       |                                                                    |-----------------------------------------------------------------------|        |
       |                                                                    |ATORVAS-|BEZAFIB-|EZETIMI-|FLUVAST-|GEMFIBR-|PRAVAST-|ROSUVAS-|SIMVAST-|        |
       |                                                                    | TATIN  |  RATE  |   BE   |  ATIN  |  OZIL  |  ATIN  | TATIN  |  ATIN  | Total  |
       |                                                                    |--------+--------+--------+--------+--------+--------+--------+--------+--------|
       |                                                                    |   N    |   N    |   N    |   N    |   N    |   N    |   N    |   N    |   N    |
       |--------------------------------------------------------------------+--------+--------+--------+--------+--------+--------+--------+--------+--------|
       |RGROUP                           |reaction                          |        |        |        |        |        |        |        |        |        |
       |---------------------------------+----------------------------------|        |        |        |        |        |        |        |        |        |
       |Musculoskeletal                  |MUSCULOSKELETAL DISORDER          |       1|        |        |        |        |        |        |        |       1|
       |                                 |----------------------------------+--------+--------+--------+--------+--------+--------+--------+--------+--------|
       |                                 |MUSCULOSKELETAL PAIN              |       2|        |        |        |        |        |        |       2|       4|
       |                                 |----------------------------------+--------+--------+--------+--------+--------+--------+--------+--------+--------|
       |                                 |MYALGIA                           |     114|      16|      28|       1|       1|       1|       7|     321|     489|
       |                                 |----------------------------------+--------+--------+--------+--------+--------+--------+--------+--------+--------|
       |                                 |MYOPATHY                          |      14|       2|       1|        |        |        |        |      35|      52|
       |                                 |----------------------------------+--------+--------+--------+--------+--------+--------+--------+--------+--------|
       |                                 |MYOSITIS                          |      10|       2|        |        |        |        |        |      17|      29|
       |                                 |----------------------------------+--------+--------+--------+--------+--------+--------+--------+--------+--------|
       |                                 |MYOSITIS NECROTISING              |       5|        |        |        |        |        |        |        |       5|
       |                                 |----------------------------------+--------+--------+--------+--------+--------+--------+--------+--------+--------|
       |                                 |NECK STIFFNESS                    |       1|        |        |        |        |        |        |        |       1|
       |                                 |----------------------------------+--------+--------+--------+--------+--------+--------+--------+--------+--------|
       |                                 |PAIN IN LIMB                      |        |        |        |        |        |        |        |      15|      15|
       |                                 |----------------------------------+--------+--------+--------+--------+--------+--------+--------+--------+--------|
       |                                 |PAIN NECK/SHOULDER                |       3|        |       1|        |        |        |        |      14|      18|
       |                                 |----------------------------------+--------+--------+--------+--------+--------+--------+--------+--------+--------|
       |                                 |POLYARTHRITIS                     |        |       1|        |        |        |        |        |        |       1|
       |                                 |----------------------------------+--------+--------+--------+--------+--------+--------+--------+--------+--------|
       |                                 |POLYMYOSITIS                      |       1|        |        |        |        |        |        |       1|       2|
       |                                 |----------------------------------+--------+--------+--------+--------+--------+--------+--------+--------+--------|
       |                                 |RHABDOMYOLYSIS                    |      14|       2|        |       1|        |        |        |      53|      70|
       |                                 |----------------------------------+--------+--------+--------+--------+--------+--------+--------+--------+--------|
       |                                 |SKELETAL PAIN                     |       2|        |       1|        |        |        |        |      13|      16|
       |                                 |----------------------------------+--------+--------+--------+--------+--------+--------+--------+--------+--------|
       |                                 |SYNOVITIS                         |       1|        |       1|        |        |        |        |       4|       6|
       |                                 |----------------------------------+--------+--------+--------+--------+--------+--------+--------+--------+--------|
       |                                 |TENDINITIS                        |       3|        |       1|        |        |        |        |       1|       5|
       |                                 |----------------------------------+--------+--------+--------+--------+--------+--------+--------+--------+--------|
       |                                 |TENDON DISORDER                   |        |        |        |        |        |        |        |       2|       2|
       |                                 |----------------------------------+--------+--------+--------+--------+--------+--------+--------+--------+--------|
       |                                 |*** Total for Group ***           |     334|      37|      61|       2|       1|       6|      22|     798|    1261|
       -------------------------------------------------------------------------------------------------------------------------------------------------------
       (Continued)
NZPhvC    OIA    Statins
Page 18
---
                                                       Frequency of Reactions 01 January 2001 to 30 April 2018                                                     15
                                                                OIA - Cholesterol Lowering Medicines
       -------------------------------------------------------------------------------------------------------------------------------------------------------
       |                                                                    |                               Medicine                                |        |
       |                                                                    |-----------------------------------------------------------------------|        |
       |                                                                    |ATORVAS-|BEZAFIB-|EZETIMI-|FLUVAST-|GEMFIBR-|PRAVAST-|ROSUVAS-|SIMVAST-|        |
       |                                                                    | TATIN  |  RATE  |   BE   |  ATIN  |  OZIL  |  ATIN  | TATIN  |  ATIN  | Total  |
       |                                                                    |--------+--------+--------+--------+--------+--------+--------+--------+--------|
       |                                                                    |   N    |   N    |   N    |   N    |   N    |   N    |   N    |   N    |   N    |
       |--------------------------------------------------------------------+--------+--------+--------+--------+--------+--------+--------+--------+--------|
       |RGROUP                           |reaction                          |        |        |        |        |        |        |        |        |        |
       |---------------------------------+----------------------------------|        |        |        |        |        |        |        |        |        |
       |Nervous System                   |ATAXIA                            |       2|        |        |        |        |        |        |      22|      24|
       |                                 |----------------------------------+--------+--------+--------+--------+--------+--------+--------+--------+--------|
       |                                 |BURNING SKIN                      |        |        |        |        |        |       1|        |        |       1|
       |                                 |----------------------------------+--------+--------+--------+--------+--------+--------+--------+--------+--------|
       |                                 |CARPAL TUNNEL SYNDROME            |       1|        |        |        |        |        |        |        |       1|
       |                                 |----------------------------------+--------+--------+--------+--------+--------+--------+--------+--------+--------|
       |                                 |CEREBROVASCULAR DISORDER          |       1|        |        |        |        |        |        |        |       1|
       |                                 |----------------------------------+--------+--------+--------+--------+--------+--------+--------+--------+--------|
       |                                 |COGNITIVE FUNCTION ABNORMAL       |       1|        |        |        |        |        |        |       1|       2|
       |                                 |----------------------------------+--------+--------+--------+--------+--------+--------+--------+--------+--------|
       |                                 |COMA                              |        |        |       1|        |        |        |        |        |       1|
       |                                 |----------------------------------+--------+--------+--------+--------+--------+--------+--------+--------+--------|
       |                                 |CONVULSIONS                       |        |        |        |        |        |        |        |       1|       1|
       |                                 |----------------------------------+--------+--------+--------+--------+--------+--------+--------+--------+--------|
       |                                 |CONVULSIONS AGGRAVATED            |       1|        |        |        |        |        |        |        |       1|
       |                                 |----------------------------------+--------+--------+--------+--------+--------+--------+--------+--------+--------|
       |                                 |COORDINATION ABNORMAL             |        |        |        |        |        |        |        |       2|       2|
       |                                 |----------------------------------+--------+--------+--------+--------+--------+--------+--------+--------+--------|
       |                                 |DROWSINESS                        |        |        |        |        |        |        |        |       1|       1|
       |                                 |----------------------------------+--------+--------+--------+--------+--------+--------+--------+--------+--------|
       |                                 |DYSAESTHESIA                      |       9|        |       2|        |        |        |        |      16|      27|
       |                                 |----------------------------------+--------+--------+--------+--------+--------+--------+--------+--------+--------|
       |                                 |DYSKINESIA                        |        |        |        |        |        |        |        |       1|       1|
       |                                 |----------------------------------+--------+--------+--------+--------+--------+--------+--------+--------+--------|
       |                                 |DYSPRAXIA                         |       1|        |        |        |        |        |        |        |       1|
       |                                 |----------------------------------+--------+--------+--------+--------+--------+--------+--------+--------+--------|
       |                                 |ELECTRIC SHOCK SENSATION          |       1|        |        |        |        |        |        |        |       1|
       |                                 |----------------------------------+--------+--------+--------+--------+--------+--------+--------+--------+--------|
       |                                 |ENCEPHALOPATHY                    |        |        |        |        |        |        |        |       1|       1|
       |                                 |----------------------------------+--------+--------+--------+--------+--------+--------+--------+--------+--------|
       |                                 |EXTRAPYRAMIDAL DISORDER           |        |        |        |        |        |        |        |       1|       1|
       |                                 |----------------------------------+--------+--------+--------+--------+--------+--------+--------+--------+--------|
       |                                 |FORMICATION                       |       1|        |        |        |        |        |       1|       1|       3|
       -------------------------------------------------------------------------------------------------------------------------------------------------------
       (Continued)
NZPhvC    OIA    Statins
Page 19
---
                                                       Frequency of Reactions 01 January 2001 to 30 April 2018                                                     16
                                                                OIA - Cholesterol Lowering Medicines
       -------------------------------------------------------------------------------------------------------------------------------------------------------
       |                                                                    |                               Medicine                                |        |
       |                                                                    |-----------------------------------------------------------------------|        |
       |                                                                    |ATORVAS-|BEZAFIB-|EZETIMI-|FLUVAST-|GEMFIBR-|PRAVAST-|ROSUVAS-|SIMVAST-|        |
       |                                                                    | TATIN  |  RATE  |   BE   |  ATIN  |  OZIL  |  ATIN  | TATIN  |  ATIN  | Total  |
       |                                                                    |--------+--------+--------+--------+--------+--------+--------+--------+--------|
       |                                                                    |   N    |   N    |   N    |   N    |   N    |   N    |   N    |   N    |   N    |
       |--------------------------------------------------------------------+--------+--------+--------+--------+--------+--------+--------+--------+--------|
       |RGROUP                           |reaction                          |        |        |        |        |        |        |        |        |        |
       |---------------------------------+----------------------------------|        |        |        |        |        |        |        |        |        |
       |Nervous System                   |FUZZY HEAD                        |       1|        |       1|        |        |        |        |        |       2|
       |                                 |----------------------------------+--------+--------+--------+--------+--------+--------+--------+--------+--------|
       |                                 |GAIT ABNORMAL                     |       1|        |        |        |        |       1|        |        |       2|
       |                                 |----------------------------------+--------+--------+--------+--------+--------+--------+--------+--------+--------|
       |                                 |HEADACHE                          |      29|       2|      11|        |        |        |       2|      84|     128|
       |                                 |----------------------------------+--------+--------+--------+--------+--------+--------+--------+--------+--------|
       |                                 |HEADACHE VASOMOTOR                |        |        |        |        |        |        |        |       1|       1|
       |                                 |----------------------------------+--------+--------+--------+--------+--------+--------+--------+--------+--------|
       |                                 |HYPERAESTHESIA                    |        |        |        |        |        |        |        |       1|       1|
       |                                 |----------------------------------+--------+--------+--------+--------+--------+--------+--------+--------+--------|
       |                                 |HYPERKINESIA                      |        |       1|        |        |        |        |        |       5|       6|
       |                                 |----------------------------------+--------+--------+--------+--------+--------+--------+--------+--------+--------|
       |                                 |HYPERTONIA                        |       1|        |       2|        |        |        |        |       7|      10|
       |                                 |----------------------------------+--------+--------+--------+--------+--------+--------+--------+--------+--------|
       |                                 |HYPOAESTHESIA                     |       2|        |       1|        |        |        |        |      13|      16|
       |                                 |----------------------------------+--------+--------+--------+--------+--------+--------+--------+--------+--------|
       |                                 |HYPOTONIA                         |        |        |        |        |        |        |        |       1|       1|
       |                                 |----------------------------------+--------+--------+--------+--------+--------+--------+--------+--------+--------|
       |                                 |LIMB WEAKNESS                     |        |        |        |        |        |        |        |       1|       1|
       |                                 |----------------------------------+--------+--------+--------+--------+--------+--------+--------+--------+--------|
       |                                 |MIGRAINE                          |        |       1|        |        |        |        |        |       4|       5|
       |                                 |----------------------------------+--------+--------+--------+--------+--------+--------+--------+--------+--------|
       |                                 |MOBILITY DECREASED                |       1|        |        |        |        |        |        |       4|       5|
       |                                 |----------------------------------+--------+--------+--------+--------+--------+--------+--------+--------+--------|
       |                                 |MONONEURITIS                      |        |        |        |        |        |        |        |       2|       2|
       |                                 |----------------------------------+--------+--------+--------+--------+--------+--------+--------+--------+--------|
       |                                 |MONOPLEGIA                        |       1|        |        |        |        |        |        |        |       1|
       |                                 |----------------------------------+--------+--------+--------+--------+--------+--------+--------+--------+--------|
       |                                 |MUSCLE CONTRACTIONS INVOLUNTARY   |       1|        |        |        |        |        |        |       9|      10|
       |                                 |----------------------------------+--------+--------+--------+--------+--------+--------+--------+--------+--------|
       |                                 |MYOCLONIC JERKS                   |       1|        |        |        |        |        |        |        |       1|
       |                                 |----------------------------------+--------+--------+--------+--------+--------+--------+--------+--------+--------|
       |                                 |NERVE ROOT LESION                 |        |        |        |        |        |        |        |       1|       1|
       -------------------------------------------------------------------------------------------------------------------------------------------------------
       (Continued)
NZPhvC    OIA    Statins
Page 20
---
                                                       Frequency of Reactions 01 January 2001 to 30 April 2018                                                     17
                                                                OIA - Cholesterol Lowering Medicines
       -------------------------------------------------------------------------------------------------------------------------------------------------------
       |                                                                    |                               Medicine                                |        |
       |                                                                    |-----------------------------------------------------------------------|        |
       |                                                                    |ATORVAS-|BEZAFIB-|EZETIMI-|FLUVAST-|GEMFIBR-|PRAVAST-|ROSUVAS-|SIMVAST-|        |
       |                                                                    | TATIN  |  RATE  |   BE   |  ATIN  |  OZIL  |  ATIN  | TATIN  |  ATIN  | Total  |
       |                                                                    |--------+--------+--------+--------+--------+--------+--------+--------+--------|
       |                                                                    |   N    |   N    |   N    |   N    |   N    |   N    |   N    |   N    |   N    |
       |--------------------------------------------------------------------+--------+--------+--------+--------+--------+--------+--------+--------+--------|
       |RGROUP                           |reaction                          |        |        |        |        |        |        |        |        |        |
       |---------------------------------+----------------------------------|        |        |        |        |        |        |        |        |        |
       |Nervous System                   |NEURITIS SENSORY                  |        |        |        |        |        |        |        |       1|       1|
       |                                 |----------------------------------+--------+--------+--------+--------+--------+--------+--------+--------+--------|
       |                                 |NEUROMYOPATHY                     |        |        |        |        |        |        |        |       1|       1|
       |                                 |----------------------------------+--------+--------+--------+--------+--------+--------+--------+--------+--------|
       |                                 |NEUROPATHY                        |        |        |        |        |        |        |        |       4|       4|
       |                                 |----------------------------------+--------+--------+--------+--------+--------+--------+--------+--------+--------|
       |                                 |NEUROPATHY PERIPHERAL             |       7|        |       2|        |        |        |        |      13|      22|
       |                                 |----------------------------------+--------+--------+--------+--------+--------+--------+--------+--------+--------|
       |                                 |NUMBNESS LOCALISED                |       1|        |        |        |        |        |        |       5|       6|
       |                                 |----------------------------------+--------+--------+--------+--------+--------+--------+--------+--------+--------|
       |                                 |OCULOGYRIC CRISIS                 |       1|        |        |        |        |        |        |       1|       2|
       |                                 |----------------------------------+--------+--------+--------+--------+--------+--------+--------+--------+--------|
       |                                 |PAIN                              |       4|        |        |        |        |        |        |       6|      10|
       |                                 |----------------------------------+--------+--------+--------+--------+--------+--------+--------+--------+--------|
       |                                 |PAIN GROIN                        |        |        |        |        |        |        |        |       1|       1|
       |                                 |----------------------------------+--------+--------+--------+--------+--------+--------+--------+--------+--------|
       |                                 |PAIN IN FACE                      |        |        |        |        |        |        |        |       1|       1|
       |                                 |----------------------------------+--------+--------+--------+--------+--------+--------+--------+--------+--------|
       |                                 |PARAESTHESIA                      |       4|        |       1|        |        |       2|       1|      36|      44|
       |                                 |----------------------------------+--------+--------+--------+--------+--------+--------+--------+--------+--------|
       |                                 |PARAESTHESIA DISTAL               |       8|        |       1|        |        |        |        |       6|      15|
       |                                 |----------------------------------+--------+--------+--------+--------+--------+--------+--------+--------+--------|
       |                                 |PARAESTHESIA LIPS                 |       1|        |        |        |        |        |        |        |       1|
       |                                 |----------------------------------+--------+--------+--------+--------+--------+--------+--------+--------+--------|
       |                                 |PARAESTHESIA MOUTH                |        |        |        |        |        |        |        |       2|       2|
       |                                 |----------------------------------+--------+--------+--------+--------+--------+--------+--------+--------+--------|
       |                                 |PARAESTHESIA TONGUE               |        |        |        |        |        |        |        |       1|       1|
       |                                 |----------------------------------+--------+--------+--------+--------+--------+--------+--------+--------+--------|
       |                                 |PARALYSIS                         |        |        |        |        |        |        |        |       1|       1|
       |                                 |----------------------------------+--------+--------+--------+--------+--------+--------+--------+--------+--------|
       |                                 |PERIPHERAL NEURITIS               |        |        |        |        |        |        |        |       1|       1|
       |                                 |----------------------------------+--------+--------+--------+--------+--------+--------+--------+--------+--------|
       |                                 |POLYNEUROPATHY                    |       1|        |        |        |        |        |        |        |       1|
       -------------------------------------------------------------------------------------------------------------------------------------------------------
       (Continued)
NZPhvC    OIA    Statins
Page 21
---
                                                       Frequency of Reactions 01 January 2001 to 30 April 2018                                                     18
                                                                OIA - Cholesterol Lowering Medicines
       -------------------------------------------------------------------------------------------------------------------------------------------------------
       |                                                                    |                               Medicine                                |        |
       |                                                                    |-----------------------------------------------------------------------|        |
       |                                                                    |ATORVAS-|BEZAFIB-|EZETIMI-|FLUVAST-|GEMFIBR-|PRAVAST-|ROSUVAS-|SIMVAST-|        |
       |                                                                    | TATIN  |  RATE  |   BE   |  ATIN  |  OZIL  |  ATIN  | TATIN  |  ATIN  | Total  |
       |                                                                    |--------+--------+--------+--------+--------+--------+--------+--------+--------|
       |                                                                    |   N    |   N    |   N    |   N    |   N    |   N    |   N    |   N    |   N    |
       |--------------------------------------------------------------------+--------+--------+--------+--------+--------+--------+--------+--------+--------|
       |RGROUP                           |reaction                          |        |        |        |        |        |        |        |        |        |
       |---------------------------------+----------------------------------|        |        |        |        |        |        |        |        |        |
       |Nervous System                   |RESTLESS LEGS                     |        |        |        |        |        |       1|        |       1|       2|
       |                                 |----------------------------------+--------+--------+--------+--------+--------+--------+--------+--------+--------|
       |                                 |SCIATICA                          |        |        |       1|        |        |        |        |        |       1|
       |                                 |----------------------------------+--------+--------+--------+--------+--------+--------+--------+--------+--------|
       |                                 |SHAKING                           |        |        |        |        |        |        |        |       2|       2|
       |                                 |----------------------------------+--------+--------+--------+--------+--------+--------+--------+--------+--------|
       |                                 |SPASM GENERALISED                 |        |        |        |        |        |        |        |       1|       1|
       |                                 |----------------------------------+--------+--------+--------+--------+--------+--------+--------+--------+--------|
       |                                 |SPEECH DISORDER                   |        |       1|        |        |        |        |        |       1|       2|
       |                                 |----------------------------------+--------+--------+--------+--------+--------+--------+--------+--------+--------|
       |                                 |TRANSIENT ISCHAEMIC ATTACK        |        |        |        |        |        |        |        |       1|       1|
       |                                 |----------------------------------+--------+--------+--------+--------+--------+--------+--------+--------+--------|
       |                                 |TREMOR                            |       3|        |       1|        |        |        |        |       4|       8|
       |                                 |----------------------------------+--------+--------+--------+--------+--------+--------+--------+--------+--------|
       |                                 |URINARY INCONTINENCE              |        |        |        |        |        |        |        |       1|       1|
       |                                 |----------------------------------+--------+--------+--------+--------+--------+--------+--------+--------+--------|
       |                                 |VERTIGO                           |       4|        |        |        |        |        |        |       7|      11|
       |                                 |----------------------------------+--------+--------+--------+--------+--------+--------+--------+--------+--------|
       |                                 |WEAKNESS GENERALIZED              |       1|        |        |        |        |        |        |        |       1|
       |                                 |----------------------------------+--------+--------+--------+--------+--------+--------+--------+--------+--------|
       |                                 |*** Total for Group ***           |      91|       5|      24|        |        |       5|       4|     278|     407|
       |---------------------------------+----------------------------------+--------+--------+--------+--------+--------+--------+--------+--------+--------|
       |Others                           |reaction                          |        |        |        |        |        |        |        |        |        |
       |                                 |----------------------------------|        |        |        |        |        |        |        |        |        |
       |                                 |ACCIDENT                          |       2|        |        |        |        |        |       1|       4|       7|
       |                                 |----------------------------------+--------+--------+--------+--------+--------+--------+--------+--------+--------|
       |                                 |ALCOHOL INTOLERANCE               |        |        |        |        |        |        |        |       1|       1|
       |                                 |----------------------------------+--------+--------+--------+--------+--------+--------+--------+--------+--------|
       |                                 |ALLERGIC REACTION                 |       1|        |        |        |        |        |        |       2|       3|
       |                                 |----------------------------------+--------+--------+--------+--------+--------+--------+--------+--------+--------|
       |                                 |ANAPHYLACTIC REACTION             |       1|        |        |        |        |        |        |        |       1|
       |                                 |----------------------------------+--------+--------+--------+--------+--------+--------+--------+--------+--------|
       |                                 |ANAPHYLACTOID REACTION            |       1|        |        |        |        |        |        |        |       1|
       -------------------------------------------------------------------------------------------------------------------------------------------------------
       (Continued)
NZPhvC    OIA    Statins
Page 22
---
                                                       Frequency of Reactions 01 January 2001 to 30 April 2018                                                     19
                                                                OIA - Cholesterol Lowering Medicines
       -------------------------------------------------------------------------------------------------------------------------------------------------------
       |                                                                    |                               Medicine                                |        |
       |                                                                    |-----------------------------------------------------------------------|        |
       |                                                                    |ATORVAS-|BEZAFIB-|EZETIMI-|FLUVAST-|GEMFIBR-|PRAVAST-|ROSUVAS-|SIMVAST-|        |
       |                                                                    | TATIN  |  RATE  |   BE   |  ATIN  |  OZIL  |  ATIN  | TATIN  |  ATIN  | Total  |
       |                                                                    |--------+--------+--------+--------+--------+--------+--------+--------+--------|
       |                                                                    |   N    |   N    |   N    |   N    |   N    |   N    |   N    |   N    |   N    |
       |--------------------------------------------------------------------+--------+--------+--------+--------+--------+--------+--------+--------+--------|
       |RGROUP                           |reaction                          |        |        |        |        |        |        |        |        |        |
       |---------------------------------+----------------------------------|        |        |        |        |        |        |        |        |        |
       |Others                           |BLOOD ALCOHOL EXCESSIVE           |        |        |        |        |        |        |        |       1|       1|
       |                                 |----------------------------------+--------+--------+--------+--------+--------+--------+--------+--------+--------|
       |                                 |BONE METASTASES                   |       1|        |        |        |        |        |        |        |       1|
       |                                 |----------------------------------+--------+--------+--------+--------+--------+--------+--------+--------+--------|
       |                                 |CHILLS                            |       1|        |        |        |        |        |        |        |       1|
       |                                 |----------------------------------+--------+--------+--------+--------+--------+--------+--------+--------+--------|
       |                                 |DRESS SYNDROME                    |       1|        |        |        |        |        |        |        |       1|
       |                                 |----------------------------------+--------+--------+--------+--------+--------+--------+--------+--------+--------|
       |                                 |DRUG - ALCOHOL INTERACTION        |        |        |        |        |        |        |        |       1|       1|
       |                                 |----------------------------------+--------+--------+--------+--------+--------+--------+--------+--------+--------|
       |                                 |DRUG - FOOD INTERACTION           |       1|        |        |        |        |        |        |       3|       4|
       |                                 |----------------------------------+--------+--------+--------+--------+--------+--------+--------+--------+--------|
       |                                 |DRUG INTERACTION                  |      21|       3|        |        |        |        |        |      71|      95|
       |                                 |----------------------------------+--------+--------+--------+--------+--------+--------+--------+--------+--------|
       |                                 |FACE OEDEMA                       |       2|        |        |        |        |        |        |       6|       8|
       |                                 |----------------------------------+--------+--------+--------+--------+--------+--------+--------+--------+--------|
       |                                 |FALL                              |       4|        |        |        |        |        |        |       9|      13|
       |                                 |----------------------------------+--------+--------+--------+--------+--------+--------+--------+--------+--------|
       |                                 |FEELING COLD                      |        |        |        |        |        |        |        |       2|       2|
       |                                 |----------------------------------+--------+--------+--------+--------+--------+--------+--------+--------+--------|
       |                                 |FEELING OF WARMTH                 |        |        |        |        |        |        |        |       3|       3|
       |                                 |----------------------------------+--------+--------+--------+--------+--------+--------+--------+--------+--------|
       |                                 |FEVER                             |       6|        |       2|        |        |        |        |       5|      13|
       |                                 |----------------------------------+--------+--------+--------+--------+--------+--------+--------+--------+--------|
       |                                 |HEAT INTOLERANCE                  |        |       1|        |        |        |        |        |        |       1|
       |                                 |----------------------------------+--------+--------+--------+--------+--------+--------+--------+--------+--------|
       |                                 |HEAVINESS IN LIMBS                |       1|        |        |        |        |        |        |        |       1|
       |                                 |----------------------------------+--------+--------+--------+--------+--------+--------+--------+--------+--------|
       |                                 |HOT FLUSHES                       |        |        |        |        |        |        |        |       1|       1|
       |                                 |----------------------------------+--------+--------+--------+--------+--------+--------+--------+--------+--------|
       |                                 |INFLAMMATION                      |        |        |       1|        |        |        |        |        |       1|
       |                                 |----------------------------------+--------+--------+--------+--------+--------+--------+--------+--------+--------|
       |                                 |INFLUENZA-LIKE SYMPTOMS           |       2|        |       1|        |        |        |       1|       6|      10|
       -------------------------------------------------------------------------------------------------------------------------------------------------------
       (Continued)
NZPhvC    OIA    Statins
Page 23
---
                                                       Frequency of Reactions 01 January 2001 to 30 April 2018                                                     20
                                                                OIA - Cholesterol Lowering Medicines
       -------------------------------------------------------------------------------------------------------------------------------------------------------
       |                                                                    |                               Medicine                                |        |
       |                                                                    |-----------------------------------------------------------------------|        |
       |                                                                    |ATORVAS-|BEZAFIB-|EZETIMI-|FLUVAST-|GEMFIBR-|PRAVAST-|ROSUVAS-|SIMVAST-|        |
       |                                                                    | TATIN  |  RATE  |   BE   |  ATIN  |  OZIL  |  ATIN  | TATIN  |  ATIN  | Total  |
       |                                                                    |--------+--------+--------+--------+--------+--------+--------+--------+--------|
       |                                                                    |   N    |   N    |   N    |   N    |   N    |   N    |   N    |   N    |   N    |
       |--------------------------------------------------------------------+--------+--------+--------+--------+--------+--------+--------+--------+--------|
       |RGROUP                           |reaction                          |        |        |        |        |        |        |        |        |        |
       |---------------------------------+----------------------------------|        |        |        |        |        |        |        |        |        |
       |Others                           |LIPS SWELLING NON-SPECIFIC        |        |        |        |        |        |        |        |       2|       2|
       |                                 |----------------------------------+--------+--------+--------+--------+--------+--------+--------+--------+--------|
       |                                 |METASTASES NOS                    |       2|        |        |        |        |        |        |        |       2|
       |                                 |----------------------------------+--------+--------+--------+--------+--------+--------+--------+--------+--------|
       |                                 |MULTIPLE ORGAN FAILURE            |       1|        |        |        |        |        |        |       1|       2|
       |                                 |----------------------------------+--------+--------+--------+--------+--------+--------+--------+--------+--------|
       |                                 |NEOPLASM NOS                      |        |       1|        |        |        |        |        |        |       1|
       |                                 |----------------------------------+--------+--------+--------+--------+--------+--------+--------+--------+--------|
       |                                 |NIGHT SWEATS                      |       2|        |       1|        |        |        |        |       1|       4|
       |                                 |----------------------------------+--------+--------+--------+--------+--------+--------+--------+--------+--------|
       |                                 |OEDEMA                            |        |       2|        |        |        |        |        |       3|       5|
       |                                 |----------------------------------+--------+--------+--------+--------+--------+--------+--------+--------+--------|
       |                                 |OEDEMA LEGS                       |       2|        |       2|        |        |        |        |       6|      10|
       |                                 |----------------------------------+--------+--------+--------+--------+--------+--------+--------+--------+--------|
       |                                 |OEDEMA MOUTH                      |       1|        |        |        |        |        |        |       3|       4|
       |                                 |----------------------------------+--------+--------+--------+--------+--------+--------+--------+--------+--------|
       |                                 |OEDEMA PERIORBITAL                |       2|        |        |        |        |        |        |       3|       5|
       |                                 |----------------------------------+--------+--------+--------+--------+--------+--------+--------+--------+--------|
       |                                 |OEDEMA PERIPHERAL                 |       4|       2|        |        |        |        |        |      10|      16|
       |                                 |----------------------------------+--------+--------+--------+--------+--------+--------+--------+--------+--------|
       |                                 |PAIN TRAUMA ACTIVATED             |        |        |        |        |        |        |        |       1|       1|
       |                                 |----------------------------------+--------+--------+--------+--------+--------+--------+--------+--------+--------|
       |                                 |PALLOR                            |        |        |        |        |        |        |        |       1|       1|
       |                                 |----------------------------------+--------+--------+--------+--------+--------+--------+--------+--------+--------|
       |                                 |POLYMYALGIA RHEUMATICA            |       1|        |        |        |        |        |        |       1|       2|
       |                                 |----------------------------------+--------+--------+--------+--------+--------+--------+--------+--------+--------|
       |                                 |POLYMYALGIA RHEUMATICA AGGRAVATED |       1|        |        |        |        |        |        |        |       1|
       |                                 |----------------------------------+--------+--------+--------+--------+--------+--------+--------+--------+--------|
       |                                 |PRIAPISM                          |       1|        |        |        |        |        |        |       1|       2|
       |                                 |----------------------------------+--------+--------+--------+--------+--------+--------+--------+--------+--------|
       |                                 |RIGORS                            |        |       1|        |        |        |        |        |       1|       2|
       |                                 |----------------------------------+--------+--------+--------+--------+--------+--------+--------+--------+--------|
       |                                 |SNORING                           |        |        |        |        |        |        |        |       1|       1|
       -------------------------------------------------------------------------------------------------------------------------------------------------------
       (Continued)
NZPhvC    OIA    Statins
Page 24
---
                                                       Frequency of Reactions 01 January 2001 to 30 April 2018                                                     21
                                                                OIA - Cholesterol Lowering Medicines
       -------------------------------------------------------------------------------------------------------------------------------------------------------
       |                                                                    |                               Medicine                                |        |
       |                                                                    |-----------------------------------------------------------------------|        |
       |                                                                    |ATORVAS-|BEZAFIB-|EZETIMI-|FLUVAST-|GEMFIBR-|PRAVAST-|ROSUVAS-|SIMVAST-|        |
       |                                                                    | TATIN  |  RATE  |   BE   |  ATIN  |  OZIL  |  ATIN  | TATIN  |  ATIN  | Total  |
       |                                                                    |--------+--------+--------+--------+--------+--------+--------+--------+--------|
       |                                                                    |   N    |   N    |   N    |   N    |   N    |   N    |   N    |   N    |   N    |
       |--------------------------------------------------------------------+--------+--------+--------+--------+--------+--------+--------+--------+--------|
       |RGROUP                           |reaction                          |        |        |        |        |        |        |        |        |        |
       |---------------------------------+----------------------------------|        |        |        |        |        |        |        |        |        |
       |Others                           |SUDDEN DEATH                      |       2|        |        |        |        |        |        |       1|       3|
       |                                 |----------------------------------+--------+--------+--------+--------+--------+--------+--------+--------+--------|
       |                                 |SWEATING INCREASED                |        |       1|        |        |        |        |        |       5|       6|
       |                                 |----------------------------------+--------+--------+--------+--------+--------+--------+--------+--------+--------|
       |                                 |TEMPERATURE CHANGED SENSATION     |       1|       1|        |        |        |        |        |       2|       4|
       |                                 |----------------------------------+--------+--------+--------+--------+--------+--------+--------+--------+--------|
       |                                 |THERAPEUTIC RESPONSE DECREASED    |        |        |        |        |        |        |        |       8|       8|
       |                                 |----------------------------------+--------+--------+--------+--------+--------+--------+--------+--------+--------|
       |                                 |THROAT SWELLING NON-SPECIFIC      |       1|        |        |        |        |        |        |       3|       4|
       |                                 |----------------------------------+--------+--------+--------+--------+--------+--------+--------+--------+--------|
       |                                 |TONGUE OEDEMA                     |       2|        |        |        |        |        |        |       6|       8|
       |                                 |----------------------------------+--------+--------+--------+--------+--------+--------+--------+--------+--------|
       |                                 |TONGUE SWELLING NON-SPECIFIC      |       1|        |        |        |        |        |        |       1|       2|
       |                                 |----------------------------------+--------+--------+--------+--------+--------+--------+--------+--------+--------|
       |                                 |UNEXPECTED THERAPEUTIC EFFECT     |        |        |        |        |        |        |        |       1|       1|
       |                                 |----------------------------------+--------+--------+--------+--------+--------+--------+--------+--------+--------|
       |                                 |*** Total for Group ***           |      69|      12|       7|        |        |        |       2|     177|     267|
       |---------------------------------+----------------------------------+--------+--------+--------+--------+--------+--------+--------+--------+--------|
       |Procedure Related                |reaction                          |        |        |        |        |        |        |        |        |        |
       |                                 |----------------------------------|        |        |        |        |        |        |        |        |        |
       |                                 |ACCIDENTAL OVERDOSE               |        |        |        |        |        |        |        |       1|       1|
       |                                 |----------------------------------+--------+--------+--------+--------+--------+--------+--------+--------+--------|
       |                                 |MEDICATION ERROR                  |       2|        |        |        |        |        |        |      19|      21|
       |                                 |----------------------------------+--------+--------+--------+--------+--------+--------+--------+--------+--------|
       |                                 |*** Total for Group ***           |       2|        |        |        |        |        |        |      20|      22|
       |---------------------------------+----------------------------------+--------+--------+--------+--------+--------+--------+--------+--------+--------|
       |Product Related                  |reaction                          |        |        |        |        |        |        |        |        |        |
       |                                 |----------------------------------|        |        |        |        |        |        |        |        |        |
       |                                 |BRAND SWITCH                      |      60|        |       6|        |       1|        |        |     148|     215|
       |                                 |----------------------------------+--------+--------+--------+--------+--------+--------+--------+--------+--------|
       |                                 |GENERIC SWITCH                    |       9|        |        |        |        |        |        |      10|      19|
       |                                 |----------------------------------+--------+--------+--------+--------+--------+--------+--------+--------+--------|
       |                                 |PACKAGING CHANGE                  |        |       1|        |        |        |        |        |        |       1|
       -------------------------------------------------------------------------------------------------------------------------------------------------------
       (Continued)
NZPhvC    OIA    Statins
Page 25
---
                                                       Frequency of Reactions 01 January 2001 to 30 April 2018                                                     22
                                                                OIA - Cholesterol Lowering Medicines
       -------------------------------------------------------------------------------------------------------------------------------------------------------
       |                                                                    |                               Medicine                                |        |
       |                                                                    |-----------------------------------------------------------------------|        |
       |                                                                    |ATORVAS-|BEZAFIB-|EZETIMI-|FLUVAST-|GEMFIBR-|PRAVAST-|ROSUVAS-|SIMVAST-|        |
       |                                                                    | TATIN  |  RATE  |   BE   |  ATIN  |  OZIL  |  ATIN  | TATIN  |  ATIN  | Total  |
       |                                                                    |--------+--------+--------+--------+--------+--------+--------+--------+--------|
       |                                                                    |   N    |   N    |   N    |   N    |   N    |   N    |   N    |   N    |   N    |
       |--------------------------------------------------------------------+--------+--------+--------+--------+--------+--------+--------+--------+--------|
       |RGROUP                           |reaction                          |        |        |        |        |        |        |        |        |        |
       |---------------------------------+----------------------------------|        |        |        |        |        |        |        |        |        |
       |Product Related                  |PRODUCT FORMULATION CHANGE        |      13|       1|        |        |        |        |        |       1|      15|
       |                                 |----------------------------------+--------+--------+--------+--------+--------+--------+--------+--------+--------|
       |                                 |PRODUCT PROBLEM                   |        |        |       2|        |        |        |        |        |       2|
       |                                 |----------------------------------+--------+--------+--------+--------+--------+--------+--------+--------+--------|
       |                                 |PRODUCT STORAGE ERROR             |       1|        |        |        |        |        |        |        |       1|
       |                                 |----------------------------------+--------+--------+--------+--------+--------+--------+--------+--------+--------|
       |                                 |*** Total for Group ***           |      83|       2|       8|        |       1|        |        |     159|     253|
       |---------------------------------+----------------------------------+--------+--------+--------+--------+--------+--------+--------+--------+--------|
       |Psychiatric Changes              |reaction                          |        |        |        |        |        |        |        |        |        |
       |                                 |----------------------------------|        |        |        |        |        |        |        |        |        |
       |                                 |AGGRESSIVE REACTION               |       3|        |       2|        |        |        |        |       4|       9|
       |                                 |----------------------------------+--------+--------+--------+--------+--------+--------+--------+--------+--------|
       |                                 |AGITATION                         |        |        |        |        |        |        |        |       2|       2|
       |                                 |----------------------------------+--------+--------+--------+--------+--------+--------+--------+--------+--------|
       |                                 |AMNESIA                           |      12|        |       3|        |        |        |        |      27|      42|
       |                                 |----------------------------------+--------+--------+--------+--------+--------+--------+--------+--------+--------|
       |                                 |ANGER                             |        |        |        |        |        |        |        |       3|       3|
       |                                 |----------------------------------+--------+--------+--------+--------+--------+--------+--------+--------+--------|
       |                                 |ANXIETY                           |       1|        |        |        |        |       1|        |       6|       8|
       |                                 |----------------------------------+--------+--------+--------+--------+--------+--------+--------+--------+--------|
       |                                 |ASTHENIA                          |       1|        |       2|        |        |        |        |      12|      15|
       |                                 |----------------------------------+--------+--------+--------+--------+--------+--------+--------+--------+--------|
       |                                 |BEHAVIOUR ABNORMAL                |        |        |        |        |        |        |        |       1|       1|
       |                                 |----------------------------------+--------+--------+--------+--------+--------+--------+--------+--------+--------|
       |                                 |COGNITIVE DETERIORATION           |        |        |        |        |        |        |        |       2|       2|
       |                                 |----------------------------------+--------+--------+--------+--------+--------+--------+--------+--------+--------|
       |                                 |CONCENTRATION IMPAIRED            |       3|       1|        |        |        |       1|       2|       6|      13|
       |                                 |----------------------------------+--------+--------+--------+--------+--------+--------+--------+--------+--------|
       |                                 |CONFUSION                         |       9|        |       1|        |        |        |        |      15|      25|
       |                                 |----------------------------------+--------+--------+--------+--------+--------+--------+--------+--------+--------|
       |                                 |DEMENTIA                          |       1|        |        |        |        |        |        |        |       1|
       |                                 |----------------------------------+--------+--------+--------+--------+--------+--------+--------+--------+--------|
       |                                 |DEPERSONALIZATION                 |       2|        |        |        |        |        |       1|       3|       6|
       -------------------------------------------------------------------------------------------------------------------------------------------------------
       (Continued)
NZPhvC    OIA    Statins
Page 26
---
                                                       Frequency of Reactions 01 January 2001 to 30 April 2018                                                     23
                                                                OIA - Cholesterol Lowering Medicines
       -------------------------------------------------------------------------------------------------------------------------------------------------------
       |                                                                    |                               Medicine                                |        |
       |                                                                    |-----------------------------------------------------------------------|        |
       |                                                                    |ATORVAS-|BEZAFIB-|EZETIMI-|FLUVAST-|GEMFIBR-|PRAVAST-|ROSUVAS-|SIMVAST-|        |
       |                                                                    | TATIN  |  RATE  |   BE   |  ATIN  |  OZIL  |  ATIN  | TATIN  |  ATIN  | Total  |
       |                                                                    |--------+--------+--------+--------+--------+--------+--------+--------+--------|
       |                                                                    |   N    |   N    |   N    |   N    |   N    |   N    |   N    |   N    |   N    |
       |--------------------------------------------------------------------+--------+--------+--------+--------+--------+--------+--------+--------+--------|
       |RGROUP                           |reaction                          |        |        |        |        |        |        |        |        |        |
       |---------------------------------+----------------------------------|        |        |        |        |        |        |        |        |        |
       |Psychiatric Changes              |DEPRESSION                        |      13|        |       1|        |        |       2|        |      31|      47|
       |                                 |----------------------------------+--------+--------+--------+--------+--------+--------+--------+--------+--------|
       |                                 |DISORIENTATION                    |       2|       1|        |        |        |        |        |       4|       7|
       |                                 |----------------------------------+--------+--------+--------+--------+--------+--------+--------+--------+--------|
       |                                 |DREAMING ABNORMAL                 |        |       1|        |        |        |        |       1|       8|      10|
       |                                 |----------------------------------+--------+--------+--------+--------+--------+--------+--------+--------+--------|
       |                                 |EMOTIONAL LABILITY                |       2|        |        |        |        |       2|        |       4|       8|
       |                                 |----------------------------------+--------+--------+--------+--------+--------+--------+--------+--------+--------|
       |                                 |FATIGUE                           |      23|       3|       3|        |        |       2|       1|      31|      63|
       |                                 |----------------------------------+--------+--------+--------+--------+--------+--------+--------+--------+--------|
       |                                 |HALLUCINATION                     |       2|        |        |        |        |        |        |       6|       8|
       |                                 |----------------------------------+--------+--------+--------+--------+--------+--------+--------+--------+--------|
       |                                 |HALLUCINATION AUDITORY            |        |        |        |        |        |        |        |       1|       1|
       |                                 |----------------------------------+--------+--------+--------+--------+--------+--------+--------+--------+--------|
       |                                 |HALLUCINATION VISUAL              |       1|        |       1|        |        |        |        |        |       2|
       |                                 |----------------------------------+--------+--------+--------+--------+--------+--------+--------+--------+--------|
       |                                 |INSOMNIA                          |      11|        |       2|        |        |        |        |      16|      29|
       |                                 |----------------------------------+--------+--------+--------+--------+--------+--------+--------+--------+--------|
       |                                 |IRRITABILITY                      |       1|        |       2|        |        |       1|        |       3|       7|
       |                                 |----------------------------------+--------+--------+--------+--------+--------+--------+--------+--------+--------|
       |                                 |LETHARGY                          |      14|       1|       7|        |        |        |        |      43|      65|
       |                                 |----------------------------------+--------+--------+--------+--------+--------+--------+--------+--------+--------|
       |                                 |MALAISE                           |       9|       1|       2|        |        |        |       2|      18|      32|
       |                                 |----------------------------------+--------+--------+--------+--------+--------+--------+--------+--------+--------|
       |                                 |MEMORY DISTURBANCE                |       1|        |        |        |        |       1|        |        |       2|
       |                                 |----------------------------------+--------+--------+--------+--------+--------+--------+--------+--------+--------|
       |                                 |MEMORY IMPAIRMENT                 |      13|       1|       1|        |        |       1|        |      17|      33|
       |                                 |----------------------------------+--------+--------+--------+--------+--------+--------+--------+--------+--------|
       |                                 |MEMORY LOSS                       |      12|       1|        |        |        |        |        |      13|      26|
       |                                 |----------------------------------+--------+--------+--------+--------+--------+--------+--------+--------+--------|
       |                                 |MOOD DISORDER                     |       1|        |       1|        |        |        |        |       1|       3|
       |                                 |----------------------------------+--------+--------+--------+--------+--------+--------+--------+--------+--------|
       |                                 |MOOD SWINGS                       |        |        |       1|        |        |        |        |       1|       2|
       -------------------------------------------------------------------------------------------------------------------------------------------------------
       (Continued)
NZPhvC    OIA    Statins
Page 27
---
                                                       Frequency of Reactions 01 January 2001 to 30 April 2018                                                     24
                                                                OIA - Cholesterol Lowering Medicines
       -------------------------------------------------------------------------------------------------------------------------------------------------------
       |                                                                    |                               Medicine                                |        |
       |                                                                    |-----------------------------------------------------------------------|        |
       |                                                                    |ATORVAS-|BEZAFIB-|EZETIMI-|FLUVAST-|GEMFIBR-|PRAVAST-|ROSUVAS-|SIMVAST-|        |
       |                                                                    | TATIN  |  RATE  |   BE   |  ATIN  |  OZIL  |  ATIN  | TATIN  |  ATIN  | Total  |
       |                                                                    |--------+--------+--------+--------+--------+--------+--------+--------+--------|
       |                                                                    |   N    |   N    |   N    |   N    |   N    |   N    |   N    |   N    |   N    |
       |--------------------------------------------------------------------+--------+--------+--------+--------+--------+--------+--------+--------+--------|
       |RGROUP                           |reaction                          |        |        |        |        |        |        |        |        |        |
       |---------------------------------+----------------------------------|        |        |        |        |        |        |        |        |        |
       |Psychiatric Changes              |NERVOUSNESS                       |        |       1|        |        |        |        |        |       1|       2|
       |                                 |----------------------------------+--------+--------+--------+--------+--------+--------+--------+--------+--------|
       |                                 |PANIC REACTION                    |        |        |        |        |        |        |        |       1|       1|
       |                                 |----------------------------------+--------+--------+--------+--------+--------+--------+--------+--------+--------|
       |                                 |PARANOID REACTION                 |       1|        |       1|        |        |        |        |        |       2|
       |                                 |----------------------------------+--------+--------+--------+--------+--------+--------+--------+--------+--------|
       |                                 |PARONIRIA                         |       2|       2|       1|        |        |       2|        |      12|      19|
       |                                 |----------------------------------+--------+--------+--------+--------+--------+--------+--------+--------+--------|
       |                                 |PERSONALITY DISORDER              |        |        |        |        |        |        |        |       2|       2|
       |                                 |----------------------------------+--------+--------+--------+--------+--------+--------+--------+--------+--------|
       |                                 |SLEEP DISORDER                    |       1|        |        |        |        |        |       1|       2|       4|
       |                                 |----------------------------------+--------+--------+--------+--------+--------+--------+--------+--------+--------|
       |                                 |SLEEP DISTURBED                   |       2|        |       2|        |        |        |        |       7|      11|
       |                                 |----------------------------------+--------+--------+--------+--------+--------+--------+--------+--------+--------|
       |                                 |SOMNAMBULISM                      |        |        |        |        |        |        |        |       1|       1|
       |                                 |----------------------------------+--------+--------+--------+--------+--------+--------+--------+--------+--------|
       |                                 |SOMNOLENCE                        |       2|        |       2|        |        |        |        |       8|      12|
       |                                 |----------------------------------+--------+--------+--------+--------+--------+--------+--------+--------+--------|
       |                                 |SUICIDAL TENDENCY                 |        |        |        |        |        |        |        |       4|       4|
       |                                 |----------------------------------+--------+--------+--------+--------+--------+--------+--------+--------+--------|
       |                                 |SUICIDE                           |        |        |        |        |        |        |        |       1|       1|
       |                                 |----------------------------------+--------+--------+--------+--------+--------+--------+--------+--------+--------|
       |                                 |SUICIDE ATTEMPT                   |        |        |        |        |        |        |        |       1|       1|
       |                                 |----------------------------------+--------+--------+--------+--------+--------+--------+--------+--------+--------|
       |                                 |TEARFUL                           |       1|        |        |        |        |        |        |        |       1|
       |                                 |----------------------------------+--------+--------+--------+--------+--------+--------+--------+--------+--------|
       |                                 |THINKING ABNORMAL                 |        |        |        |        |        |        |        |       4|       4|
       |                                 |----------------------------------+--------+--------+--------+--------+--------+--------+--------+--------+--------|
       |                                 |TIREDNESS                         |       6|        |       1|        |        |        |        |      22|      29|
       |                                 |----------------------------------+--------+--------+--------+--------+--------+--------+--------+--------+--------|
       |                                 |*** Total for Group ***           |     152|      13|      36|        |        |      13|       8|     344|     566|
       -------------------------------------------------------------------------------------------------------------------------------------------------------
       (Continued)
NZPhvC    OIA    Statins
Page 28
---
                                                       Frequency of Reactions 01 January 2001 to 30 April 2018                                                     25
                                                                OIA - Cholesterol Lowering Medicines
       -------------------------------------------------------------------------------------------------------------------------------------------------------
       |                                                                    |                               Medicine                                |        |
       |                                                                    |-----------------------------------------------------------------------|        |
       |                                                                    |ATORVAS-|BEZAFIB-|EZETIMI-|FLUVAST-|GEMFIBR-|PRAVAST-|ROSUVAS-|SIMVAST-|        |
       |                                                                    | TATIN  |  RATE  |   BE   |  ATIN  |  OZIL  |  ATIN  | TATIN  |  ATIN  | Total  |
       |                                                                    |--------+--------+--------+--------+--------+--------+--------+--------+--------|
       |                                                                    |   N    |   N    |   N    |   N    |   N    |   N    |   N    |   N    |   N    |
       |--------------------------------------------------------------------+--------+--------+--------+--------+--------+--------+--------+--------+--------|
       |RGROUP                           |reaction                          |        |        |        |        |        |        |        |        |        |
       |---------------------------------+----------------------------------|        |        |        |        |        |        |        |        |        |
       |Reproductive Disorders           |BREAST PAIN                       |        |        |        |        |        |        |        |       1|       1|
       |                                 |----------------------------------+--------+--------+--------+--------+--------+--------+--------+--------+--------|
       |                                 |BREAST PAIN FEMALE                |       1|        |        |        |        |        |        |       1|       2|
       |                                 |----------------------------------+--------+--------+--------+--------+--------+--------+--------+--------+--------|
       |                                 |BREAST PAIN MALE                  |        |        |        |        |        |        |        |       4|       4|
       |                                 |----------------------------------+--------+--------+--------+--------+--------+--------+--------+--------+--------|
       |                                 |BREAST TENDERNESS                 |       1|        |        |        |        |        |        |        |       1|
       |                                 |----------------------------------+--------+--------+--------+--------+--------+--------+--------+--------+--------|
       |                                 |EJACULATION DELAYED               |        |       1|        |        |        |        |        |        |       1|
       |                                 |----------------------------------+--------+--------+--------+--------+--------+--------+--------+--------+--------|
       |                                 |ERECTILE DYSFUNCTION              |        |        |        |        |        |        |        |       2|       2|
       |                                 |----------------------------------+--------+--------+--------+--------+--------+--------+--------+--------+--------|
       |                                 |GENITAL ULCERATION                |        |        |        |        |        |        |        |       1|       1|
       |                                 |----------------------------------+--------+--------+--------+--------+--------+--------+--------+--------+--------|
       |                                 |IMPOTENCE                         |       2|       1|        |        |        |        |        |       7|      10|
       |                                 |----------------------------------+--------+--------+--------+--------+--------+--------+--------+--------+--------|
       |                                 |LIBIDO DECREASED                  |       2|        |        |        |        |        |        |       3|       5|
       |                                 |----------------------------------+--------+--------+--------+--------+--------+--------+--------+--------+--------|
       |                                 |LIBIDO INCREASED                  |        |        |       1|        |        |        |        |        |       1|
       |                                 |----------------------------------+--------+--------+--------+--------+--------+--------+--------+--------+--------|
       |                                 |*** Total for Group ***           |       6|       2|       1|        |        |        |        |      19|      28|
       |---------------------------------+----------------------------------+--------+--------+--------+--------+--------+--------+--------+--------+--------|
       |Resistance Mechanism Disorders   |reaction                          |        |        |        |        |        |        |        |        |        |
       |                                 |----------------------------------|        |        |        |        |        |        |        |        |        |
       |                                 |ABSCESS                           |        |        |        |        |        |        |        |       1|       1|
       |                                 |----------------------------------+--------+--------+--------+--------+--------+--------+--------+--------+--------|
       |                                 |ANTIBODIES DRUG SPECIFIC          |       9|        |        |        |        |        |        |        |       9|
       |                                 |----------------------------------+--------+--------+--------+--------+--------+--------+--------+--------+--------|
       |                                 |CANDIDIASIS                       |       1|        |        |        |        |        |        |        |       1|
       |                                 |----------------------------------+--------+--------+--------+--------+--------+--------+--------+--------+--------|
       |                                 |CELLULITIS                        |       1|        |        |        |        |        |        |        |       1|
       |                                 |----------------------------------+--------+--------+--------+--------+--------+--------+--------+--------+--------|
       |                                 |SEPSIS                            |        |        |        |        |        |        |        |       1|       1|
       -------------------------------------------------------------------------------------------------------------------------------------------------------
       (Continued)
NZPhvC    OIA    Statins
Page 29
---
                                                       Frequency of Reactions 01 January 2001 to 30 April 2018                                                     26
                                                                OIA - Cholesterol Lowering Medicines
       -------------------------------------------------------------------------------------------------------------------------------------------------------
       |                                                                    |                               Medicine                                |        |
       |                                                                    |-----------------------------------------------------------------------|        |
       |                                                                    |ATORVAS-|BEZAFIB-|EZETIMI-|FLUVAST-|GEMFIBR-|PRAVAST-|ROSUVAS-|SIMVAST-|        |
       |                                                                    | TATIN  |  RATE  |   BE   |  ATIN  |  OZIL  |  ATIN  | TATIN  |  ATIN  | Total  |
       |                                                                    |--------+--------+--------+--------+--------+--------+--------+--------+--------|
       |                                                                    |   N    |   N    |   N    |   N    |   N    |   N    |   N    |   N    |   N    |
       |--------------------------------------------------------------------+--------+--------+--------+--------+--------+--------+--------+--------+--------|
       |RGROUP                           |*** Total for Group ***           |        |        |        |        |        |        |        |        |        |
       |---------------------------------|                                  |        |        |        |        |        |        |        |        |        |
       |Resistance Mechanism Disorders   |                                  |      11|        |        |        |        |        |        |       2|      13|
       |---------------------------------+----------------------------------+--------+--------+--------+--------+--------+--------+--------+--------+--------|
       |Respiratory                      |reaction                          |        |        |        |        |        |        |        |        |        |
       |                                 |----------------------------------|        |        |        |        |        |        |        |        |        |
       |                                 |BRONCHITIS                        |        |        |        |        |        |        |        |       1|       1|
       |                                 |----------------------------------+--------+--------+--------+--------+--------+--------+--------+--------+--------|
       |                                 |BRONCHOSPASM                      |        |       1|        |        |        |        |        |       1|       2|
       |                                 |----------------------------------+--------+--------+--------+--------+--------+--------+--------+--------+--------|
       |                                 |BRONCHOSPASM AGGRAVATED           |       2|        |       1|        |        |        |        |        |       3|
       |                                 |----------------------------------+--------+--------+--------+--------+--------+--------+--------+--------+--------|
       |                                 |CORYZA                            |        |        |        |        |        |        |        |       1|       1|
       |                                 |----------------------------------+--------+--------+--------+--------+--------+--------+--------+--------+--------|
       |                                 |COUGHING                          |       3|       1|       3|        |        |       1|        |      14|      22|
       |                                 |----------------------------------+--------+--------+--------+--------+--------+--------+--------+--------+--------|
       |                                 |DYSPNOEA                          |       7|       1|       1|        |        |       2|        |      31|      42|
       |                                 |----------------------------------+--------+--------+--------+--------+--------+--------+--------+--------+--------|
       |                                 |HOARSENESS                        |       1|        |        |        |        |        |        |        |       1|
       |                                 |----------------------------------+--------+--------+--------+--------+--------+--------+--------+--------+--------|
       |                                 |INTERSTITIAL LUNG DISEASE         |       1|        |        |        |        |        |       1|       1|       3|
       |                                 |----------------------------------+--------+--------+--------+--------+--------+--------+--------+--------+--------|
       |                                 |LOWER RESP TRACT INFECTION        |       1|        |        |        |        |        |        |        |       1|
       |                                 |----------------------------------+--------+--------+--------+--------+--------+--------+--------+--------+--------|
       |                                 |NASAL CONGESTION                  |       1|       1|        |        |        |        |        |        |       2|
       |                                 |----------------------------------+--------+--------+--------+--------+--------+--------+--------+--------+--------|
       |                                 |NASAL DRYNESS                     |        |        |        |        |        |        |        |       1|       1|
       |                                 |----------------------------------+--------+--------+--------+--------+--------+--------+--------+--------+--------|
       |                                 |PHARYNGITIS                       |       1|        |        |        |        |        |        |       1|       2|
       |                                 |----------------------------------+--------+--------+--------+--------+--------+--------+--------+--------+--------|
       |                                 |PNEUMONIA                         |       1|        |       1|        |        |        |        |       3|       5|
       |                                 |----------------------------------+--------+--------+--------+--------+--------+--------+--------+--------+--------|
       |                                 |PNEUMONIA INTERSTITIAL            |        |        |        |        |        |        |        |       1|       1|
       |                                 |----------------------------------+--------+--------+--------+--------+--------+--------+--------+--------+--------|
       |                                 |PNEUMONITIS                       |       1|        |        |        |        |        |        |        |       1|
       -------------------------------------------------------------------------------------------------------------------------------------------------------
       (Continued)
NZPhvC    OIA    Statins
Page 30
---
                                                       Frequency of Reactions 01 January 2001 to 30 April 2018                                                     27
                                                                OIA - Cholesterol Lowering Medicines
       -------------------------------------------------------------------------------------------------------------------------------------------------------
       |                                                                    |                               Medicine                                |        |
       |                                                                    |-----------------------------------------------------------------------|        |
       |                                                                    |ATORVAS-|BEZAFIB-|EZETIMI-|FLUVAST-|GEMFIBR-|PRAVAST-|ROSUVAS-|SIMVAST-|        |
       |                                                                    | TATIN  |  RATE  |   BE   |  ATIN  |  OZIL  |  ATIN  | TATIN  |  ATIN  | Total  |
       |                                                                    |--------+--------+--------+--------+--------+--------+--------+--------+--------|
       |                                                                    |   N    |   N    |   N    |   N    |   N    |   N    |   N    |   N    |   N    |
       |--------------------------------------------------------------------+--------+--------+--------+--------+--------+--------+--------+--------+--------|
       |RGROUP                           |reaction                          |        |        |        |        |        |        |        |        |        |
       |---------------------------------+----------------------------------|        |        |        |        |        |        |        |        |        |
       |Respiratory                      |PULMONARY DISORDERS               |        |        |        |        |        |        |        |       1|       1|
       |                                 |----------------------------------+--------+--------+--------+--------+--------+--------+--------+--------+--------|
       |                                 |PULMONARY FIBROSIS                |       1|        |        |        |        |        |        |       1|       2|
       |                                 |----------------------------------+--------+--------+--------+--------+--------+--------+--------+--------+--------|
       |                                 |PULMONARY OEDEMA                  |        |        |        |        |        |        |        |       1|       1|
       |                                 |----------------------------------+--------+--------+--------+--------+--------+--------+--------+--------+--------|
       |                                 |RESPIRATORY DISORDER              |        |        |        |        |        |        |        |       1|       1|
       |                                 |----------------------------------+--------+--------+--------+--------+--------+--------+--------+--------+--------|
       |                                 |RESPIRATORY FAILURE               |        |        |        |        |        |        |        |       1|       1|
       |                                 |----------------------------------+--------+--------+--------+--------+--------+--------+--------+--------+--------|
       |                                 |RHINITIS                          |       1|        |        |        |        |        |        |       2|       3|
       |                                 |----------------------------------+--------+--------+--------+--------+--------+--------+--------+--------+--------|
       |                                 |SINUSITIS                         |       1|        |        |        |        |        |        |       1|       2|
       |                                 |----------------------------------+--------+--------+--------+--------+--------+--------+--------+--------+--------|
       |                                 |SPUTUM INCREASED                  |        |        |       1|        |        |        |        |        |       1|
       |                                 |----------------------------------+--------+--------+--------+--------+--------+--------+--------+--------+--------|
       |                                 |THROAT IRRITATION                 |       1|        |        |        |        |        |        |       1|       2|
       |                                 |----------------------------------+--------+--------+--------+--------+--------+--------+--------+--------+--------|
       |                                 |THROAT TIGHTNESS                  |        |        |       1|        |        |        |        |       6|       7|
       |                                 |----------------------------------+--------+--------+--------+--------+--------+--------+--------+--------+--------|
       |                                 |*** Total for Group ***           |      23|       4|       8|        |        |       3|       1|      70|     109|
       |---------------------------------+----------------------------------+--------+--------+--------+--------+--------+--------+--------+--------+--------|
       |Skin and Appendages              |reaction                          |        |        |        |        |        |        |        |        |        |
       |                                 |----------------------------------|        |        |        |        |        |        |        |        |        |
       |                                 |ALOPECIA                          |       6|       9|       1|        |        |        |        |      34|      50|
       |                                 |----------------------------------+--------+--------+--------+--------+--------+--------+--------+--------+--------|
       |                                 |ALOPECIA AREATA                   |       1|        |        |        |        |        |        |       1|       2|
       |                                 |----------------------------------+--------+--------+--------+--------+--------+--------+--------+--------+--------|
       |                                 |ANGIOEDEMA                        |       4|       1|       1|        |        |       2|        |       8|      16|
       |                                 |----------------------------------+--------+--------+--------+--------+--------+--------+--------+--------+--------|
       |                                 |BULLOUS ERUPTION                  |       2|       2|        |        |        |        |        |       4|       8|
       |                                 |----------------------------------+--------+--------+--------+--------+--------+--------+--------+--------+--------|
       |                                 |DERMATITIS                        |       2|        |        |        |        |        |        |       2|       4|
       -------------------------------------------------------------------------------------------------------------------------------------------------------
       (Continued)
NZPhvC    OIA    Statins
Page 31
---
                                                       Frequency of Reactions 01 January 2001 to 30 April 2018                                                     28
                                                                OIA - Cholesterol Lowering Medicines
       -------------------------------------------------------------------------------------------------------------------------------------------------------
       |                                                                    |                               Medicine                                |        |
       |                                                                    |-----------------------------------------------------------------------|        |
       |                                                                    |ATORVAS-|BEZAFIB-|EZETIMI-|FLUVAST-|GEMFIBR-|PRAVAST-|ROSUVAS-|SIMVAST-|        |
       |                                                                    | TATIN  |  RATE  |   BE   |  ATIN  |  OZIL  |  ATIN  | TATIN  |  ATIN  | Total  |
       |                                                                    |--------+--------+--------+--------+--------+--------+--------+--------+--------|
       |                                                                    |   N    |   N    |   N    |   N    |   N    |   N    |   N    |   N    |   N    |
       |--------------------------------------------------------------------+--------+--------+--------+--------+--------+--------+--------+--------+--------|
       |RGROUP                           |reaction                          |        |        |        |        |        |        |        |        |        |
       |---------------------------------+----------------------------------|        |        |        |        |        |        |        |        |        |
       |Skin and Appendages              |DERMATITIS EXFOLIATIVE            |        |        |        |        |        |        |        |       1|       1|
       |                                 |----------------------------------+--------+--------+--------+--------+--------+--------+--------+--------+--------|
       |                                 |DERMATITIS LICHENOID              |       1|        |        |        |        |        |        |        |       1|
       |                                 |----------------------------------+--------+--------+--------+--------+--------+--------+--------+--------+--------|
       |                                 |DERMOGRAPHIA                      |       1|        |        |        |        |        |        |        |       1|
       |                                 |----------------------------------+--------+--------+--------+--------+--------+--------+--------+--------+--------|
       |                                 |ECZEMA                            |       2|        |       1|        |        |        |        |       3|       6|
       |                                 |----------------------------------+--------+--------+--------+--------+--------+--------+--------+--------+--------|
       |                                 |ERYTHEMA                          |       3|        |        |        |        |        |        |        |       3|
       |                                 |----------------------------------+--------+--------+--------+--------+--------+--------+--------+--------+--------|
       |                                 |ERYTHEMA MULTIFORME               |       1|        |        |        |        |        |        |       2|       3|
       |                                 |----------------------------------+--------+--------+--------+--------+--------+--------+--------+--------+--------|
       |                                 |ERYTHRODERMA                      |       1|        |        |        |        |        |        |        |       1|
       |                                 |----------------------------------+--------+--------+--------+--------+--------+--------+--------+--------+--------|
       |                                 |HAIR DISORDER NOS                 |        |        |        |        |        |        |        |       1|       1|
       |                                 |----------------------------------+--------+--------+--------+--------+--------+--------+--------+--------+--------|
       |                                 |HAIR LOSS                         |       4|       1|        |        |        |       1|        |       4|      10|
       |                                 |----------------------------------+--------+--------+--------+--------+--------+--------+--------+--------+--------|
       |                                 |HAIR TEXTURE ABNORMAL             |       1|        |        |        |        |        |        |       1|       2|
       |                                 |----------------------------------+--------+--------+--------+--------+--------+--------+--------+--------+--------|
       |                                 |HAIR THINNING                     |        |        |        |        |        |        |       1|        |       1|
       |                                 |----------------------------------+--------+--------+--------+--------+--------+--------+--------+--------+--------|
       |                                 |HERPES SIMPLEX                    |       1|        |        |        |        |        |        |        |       1|
       |                                 |----------------------------------+--------+--------+--------+--------+--------+--------+--------+--------+--------|
       |                                 |LE SYNDROME                       |       1|        |        |        |        |        |        |       1|       2|
       |                                 |----------------------------------+--------+--------+--------+--------+--------+--------+--------+--------+--------|
       |                                 |LUPUS ERYTHEMATOSUS SYSTEMIC      |       1|        |        |        |        |        |        |        |       1|
       |                                 |----------------------------------+--------+--------+--------+--------+--------+--------+--------+--------+--------|
       |                                 |MACULAR RASH                      |       1|        |       1|        |        |        |        |        |       2|
       |                                 |----------------------------------+--------+--------+--------+--------+--------+--------+--------+--------+--------|
       |                                 |MELANOMA MALIGNANT                |       2|        |        |        |        |        |        |        |       2|
       |                                 |----------------------------------+--------+--------+--------+--------+--------+--------+--------+--------+--------|
       |                                 |MORBILLIFORM RASH                 |        |       1|        |        |        |        |        |        |       1|
       -------------------------------------------------------------------------------------------------------------------------------------------------------
       (Continued)
NZPhvC    OIA    Statins
Page 32
---
                                                       Frequency of Reactions 01 January 2001 to 30 April 2018                                                     29
                                                                OIA - Cholesterol Lowering Medicines
       -------------------------------------------------------------------------------------------------------------------------------------------------------
       |                                                                    |                               Medicine                                |        |
       |                                                                    |-----------------------------------------------------------------------|        |
       |                                                                    |ATORVAS-|BEZAFIB-|EZETIMI-|FLUVAST-|GEMFIBR-|PRAVAST-|ROSUVAS-|SIMVAST-|        |
       |                                                                    | TATIN  |  RATE  |   BE   |  ATIN  |  OZIL  |  ATIN  | TATIN  |  ATIN  | Total  |
       |                                                                    |--------+--------+--------+--------+--------+--------+--------+--------+--------|
       |                                                                    |   N    |   N    |   N    |   N    |   N    |   N    |   N    |   N    |   N    |
       |--------------------------------------------------------------------+--------+--------+--------+--------+--------+--------+--------+--------+--------|
       |RGROUP                           |reaction                          |        |        |        |        |        |        |        |        |        |
       |---------------------------------+----------------------------------|        |        |        |        |        |        |        |        |        |
       |Skin and Appendages              |NAIL DISORDER                     |        |        |        |        |        |        |        |       1|       1|
       |                                 |----------------------------------+--------+--------+--------+--------+--------+--------+--------+--------+--------|
       |                                 |PEMPHIGOID REACTION               |        |        |        |        |        |        |        |       1|       1|
       |                                 |----------------------------------+--------+--------+--------+--------+--------+--------+--------+--------+--------|
       |                                 |PHOTOSENSITIVITY REACTION         |       1|       4|       1|        |        |        |        |       7|      13|
       |                                 |----------------------------------+--------+--------+--------+--------+--------+--------+--------+--------+--------|
       |                                 |PRURITUS                          |      12|       1|        |        |        |        |        |      28|      41|
       |                                 |----------------------------------+--------+--------+--------+--------+--------+--------+--------+--------+--------|
       |                                 |PRURITUS ANI                      |       1|        |        |        |        |        |        |        |       1|
       |                                 |----------------------------------+--------+--------+--------+--------+--------+--------+--------+--------+--------|
       |                                 |PSORIASIS AGGRAVATED              |        |        |        |        |        |        |        |       1|       1|
       |                                 |----------------------------------+--------+--------+--------+--------+--------+--------+--------+--------+--------|
       |                                 |PURPURA                           |        |       1|       1|        |        |        |        |       5|       7|
       |                                 |----------------------------------+--------+--------+--------+--------+--------+--------+--------+--------+--------|
       |                                 |RASH                              |      15|       4|       3|        |        |        |        |      27|      49|
       |                                 |----------------------------------+--------+--------+--------+--------+--------+--------+--------+--------+--------|
       |                                 |RASH ERYTHEMATOUS                 |       5|        |       3|        |        |        |        |       6|      14|
       |                                 |----------------------------------+--------+--------+--------+--------+--------+--------+--------+--------+--------|
       |                                 |RASH MACULO-PAPULAR               |       2|        |        |        |        |        |        |       2|       4|
       |                                 |----------------------------------+--------+--------+--------+--------+--------+--------+--------+--------+--------|
       |                                 |RASH PETECHIAL                    |        |        |        |        |        |        |        |       1|       1|
       |                                 |----------------------------------+--------+--------+--------+--------+--------+--------+--------+--------+--------|
       |                                 |RASH PRURITIC                     |       7|       3|       1|        |        |        |        |      21|      32|
       |                                 |----------------------------------+--------+--------+--------+--------+--------+--------+--------+--------+--------|
       |                                 |RASH PURPURIC                     |        |        |        |        |        |        |        |       1|       1|
       |                                 |----------------------------------+--------+--------+--------+--------+--------+--------+--------+--------+--------|
       |                                 |RASH PUSTULAR                     |        |        |        |        |        |        |        |       2|       2|
       |                                 |----------------------------------+--------+--------+--------+--------+--------+--------+--------+--------+--------|
       |                                 |SCAR                              |        |        |        |        |        |        |        |       1|       1|
       |                                 |----------------------------------+--------+--------+--------+--------+--------+--------+--------+--------+--------|
       |                                 |SKIN DISCOLOURATION               |       1|        |        |        |        |        |        |       1|       2|
       |                                 |----------------------------------+--------+--------+--------+--------+--------+--------+--------+--------+--------|
       |                                 |SKIN DISORDER                     |       1|        |        |        |        |        |        |        |       1|
       -------------------------------------------------------------------------------------------------------------------------------------------------------
       (Continued)
NZPhvC    OIA    Statins
Page 33
---
                                                       Frequency of Reactions 01 January 2001 to 30 April 2018                                                     30
                                                                OIA - Cholesterol Lowering Medicines
       -------------------------------------------------------------------------------------------------------------------------------------------------------
       |                                                                    |                               Medicine                                |        |
       |                                                                    |-----------------------------------------------------------------------|        |
       |                                                                    |ATORVAS-|BEZAFIB-|EZETIMI-|FLUVAST-|GEMFIBR-|PRAVAST-|ROSUVAS-|SIMVAST-|        |
       |                                                                    | TATIN  |  RATE  |   BE   |  ATIN  |  OZIL  |  ATIN  | TATIN  |  ATIN  | Total  |
       |                                                                    |--------+--------+--------+--------+--------+--------+--------+--------+--------|
       |                                                                    |   N    |   N    |   N    |   N    |   N    |   N    |   N    |   N    |   N    |
       |--------------------------------------------------------------------+--------+--------+--------+--------+--------+--------+--------+--------+--------|
       |RGROUP                           |reaction                          |        |        |        |        |        |        |        |        |        |
       |---------------------------------+----------------------------------|        |        |        |        |        |        |        |        |        |
       |Skin and Appendages              |SKIN DRY                          |       1|        |       1|        |        |        |        |        |       2|
       |                                 |----------------------------------+--------+--------+--------+--------+--------+--------+--------+--------+--------|
       |                                 |SKIN EXFOLIATION                  |        |        |        |        |        |        |        |       1|       1|
       |                                 |----------------------------------+--------+--------+--------+--------+--------+--------+--------+--------+--------|
       |                                 |SKIN IRRITATION                   |       1|        |        |        |        |        |        |       1|       2|
       |                                 |----------------------------------+--------+--------+--------+--------+--------+--------+--------+--------+--------|
       |                                 |SKIN NODULE                       |        |        |        |        |        |        |        |       1|       1|
       |                                 |----------------------------------+--------+--------+--------+--------+--------+--------+--------+--------+--------|
       |                                 |SKIN ODOUR ABNORMAL               |       1|        |        |        |        |        |        |        |       1|
       |                                 |----------------------------------+--------+--------+--------+--------+--------+--------+--------+--------+--------|
       |                                 |SKIN ULCERATION                   |        |        |        |        |        |        |        |       1|       1|
       |                                 |----------------------------------+--------+--------+--------+--------+--------+--------+--------+--------+--------|
       |                                 |TOXIC EPIDERMAL NECROLYSIS        |       1|        |        |        |        |        |        |        |       1|
       |                                 |----------------------------------+--------+--------+--------+--------+--------+--------+--------+--------+--------|
       |                                 |URTICARIA                         |       8|        |       1|        |        |        |       1|      20|      30|
       |                                 |----------------------------------+--------+--------+--------+--------+--------+--------+--------+--------+--------|
       |                                 |VESICULAR RASH                    |        |        |       1|        |        |        |        |       1|       2|
       |                                 |----------------------------------+--------+--------+--------+--------+--------+--------+--------+--------+--------|
       |                                 |*** Total for Group ***           |      92|      27|      16|        |        |       3|       2|     192|     332|
       |---------------------------------+----------------------------------+--------+--------+--------+--------+--------+--------+--------+--------+--------|
       |Special Senses                   |reaction                          |        |        |        |        |        |        |        |        |        |
       |                                 |----------------------------------|        |        |        |        |        |        |        |        |        |
       |                                 |ANOSMIA                           |       1|        |       1|        |        |        |        |       4|       6|
       |                                 |----------------------------------+--------+--------+--------+--------+--------+--------+--------+--------+--------|
       |                                 |CATARACT                          |        |        |        |        |        |        |        |       1|       1|
       |                                 |----------------------------------+--------+--------+--------+--------+--------+--------+--------+--------+--------|
       |                                 |CHROMATOPSIA                      |       1|        |        |        |        |        |        |        |       1|
       |                                 |----------------------------------+--------+--------+--------+--------+--------+--------+--------+--------+--------|
       |                                 |CONJUNCTIVITIS                    |       2|        |        |        |        |        |        |       4|       6|
       |                                 |----------------------------------+--------+--------+--------+--------+--------+--------+--------+--------+--------|
       |                                 |DIPLOPIA                          |        |        |        |        |        |        |        |       4|       4|
       |                                 |----------------------------------+--------+--------+--------+--------+--------+--------+--------+--------+--------|
       |                                 |DRY EYES                          |        |        |        |        |        |        |        |       1|       1|
       -------------------------------------------------------------------------------------------------------------------------------------------------------
       (Continued)
NZPhvC    OIA    Statins
Page 34
---
                                                       Frequency of Reactions 01 January 2001 to 30 April 2018                                                     31
                                                                OIA - Cholesterol Lowering Medicines
       -------------------------------------------------------------------------------------------------------------------------------------------------------
       |                                                                    |                               Medicine                                |        |
       |                                                                    |-----------------------------------------------------------------------|        |
       |                                                                    |ATORVAS-|BEZAFIB-|EZETIMI-|FLUVAST-|GEMFIBR-|PRAVAST-|ROSUVAS-|SIMVAST-|        |
       |                                                                    | TATIN  |  RATE  |   BE   |  ATIN  |  OZIL  |  ATIN  | TATIN  |  ATIN  | Total  |
       |                                                                    |--------+--------+--------+--------+--------+--------+--------+--------+--------|
       |                                                                    |   N    |   N    |   N    |   N    |   N    |   N    |   N    |   N    |   N    |
       |--------------------------------------------------------------------+--------+--------+--------+--------+--------+--------+--------+--------+--------|
       |RGROUP                           |reaction                          |        |        |        |        |        |        |        |        |        |
       |---------------------------------+----------------------------------|        |        |        |        |        |        |        |        |        |
       |Special Senses                   |DYSGEUSIA                         |       2|        |        |        |        |        |        |       3|       5|
       |                                 |----------------------------------+--------+--------+--------+--------+--------+--------+--------+--------+--------|
       |                                 |EYE PAIN                          |        |        |        |        |        |        |        |       1|       1|
       |                                 |----------------------------------+--------+--------+--------+--------+--------+--------+--------+--------+--------|
       |                                 |GLAUCOMA                          |        |        |        |        |        |        |        |       1|       1|
       |                                 |----------------------------------+--------+--------+--------+--------+--------+--------+--------+--------+--------|
       |                                 |HEARING IMPAIRED                  |        |        |        |        |        |        |        |       1|       1|
       |                                 |----------------------------------+--------+--------+--------+--------+--------+--------+--------+--------+--------|
       |                                 |KERATOCONJUNCTIVITIS              |        |        |        |        |        |        |        |       1|       1|
       |                                 |----------------------------------+--------+--------+--------+--------+--------+--------+--------+--------+--------|
       |                                 |LACRIMATION ABNORMAL              |       1|        |        |        |        |        |        |       3|       4|
       |                                 |----------------------------------+--------+--------+--------+--------+--------+--------+--------+--------+--------|
       |                                 |OCULAR HAEMORRHAGE                |        |        |        |        |        |        |        |       1|       1|
       |                                 |----------------------------------+--------+--------+--------+--------+--------+--------+--------+--------+--------|
       |                                 |PAROSMIA                          |        |        |        |        |        |       1|        |       1|       2|
       |                                 |----------------------------------+--------+--------+--------+--------+--------+--------+--------+--------+--------|
       |                                 |PHOTOPHOBIA                       |       1|        |        |        |        |        |        |        |       1|
       |                                 |----------------------------------+--------+--------+--------+--------+--------+--------+--------+--------+--------|
       |                                 |TASTE LOSS                        |       2|        |       1|        |        |        |        |       1|       4|
       |                                 |----------------------------------+--------+--------+--------+--------+--------+--------+--------+--------+--------|
       |                                 |TASTE METALLIC                    |       1|        |        |        |        |        |        |       4|       5|
       |                                 |----------------------------------+--------+--------+--------+--------+--------+--------+--------+--------+--------|
       |                                 |TASTE PERVERSION                  |       2|        |        |        |        |       1|        |       3|       6|
       |                                 |----------------------------------+--------+--------+--------+--------+--------+--------+--------+--------+--------|
       |                                 |TINNITUS                          |       1|        |        |        |        |       1|       1|       4|       7|
       |                                 |----------------------------------+--------+--------+--------+--------+--------+--------+--------+--------+--------|
       |                                 |TINNITUS AGGRAVATED               |        |        |        |        |        |        |        |       1|       1|
       |                                 |----------------------------------+--------+--------+--------+--------+--------+--------+--------+--------+--------|
       |                                 |UVEITIS                           |        |        |        |        |        |        |        |       1|       1|
       |                                 |----------------------------------+--------+--------+--------+--------+--------+--------+--------+--------+--------|
       |                                 |VISION ABNORMAL                   |        |       2|        |        |        |        |        |       8|      10|
       |                                 |----------------------------------+--------+--------+--------+--------+--------+--------+--------+--------+--------|
       |                                 |VISION BLURRED                    |       1|        |       3|        |        |        |        |       9|      13|
       -------------------------------------------------------------------------------------------------------------------------------------------------------
       (Continued)
NZPhvC    OIA    Statins
Page 35
---
                                                       Frequency of Reactions 01 January 2001 to 30 April 2018                                                     32
                                                                OIA - Cholesterol Lowering Medicines
       -------------------------------------------------------------------------------------------------------------------------------------------------------
       |                                                                    |                               Medicine                                |        |
       |                                                                    |-----------------------------------------------------------------------|        |
       |                                                                    |ATORVAS-|BEZAFIB-|EZETIMI-|FLUVAST-|GEMFIBR-|PRAVAST-|ROSUVAS-|SIMVAST-|        |
       |                                                                    | TATIN  |  RATE  |   BE   |  ATIN  |  OZIL  |  ATIN  | TATIN  |  ATIN  | Total  |
       |                                                                    |--------+--------+--------+--------+--------+--------+--------+--------+--------|
       |                                                                    |   N    |   N    |   N    |   N    |   N    |   N    |   N    |   N    |   N    |
       |--------------------------------------------------------------------+--------+--------+--------+--------+--------+--------+--------+--------+--------|
       |RGROUP                           |reaction                          |        |        |        |        |        |        |        |        |        |
       |---------------------------------+----------------------------------|        |        |        |        |        |        |        |        |        |
       |Special Senses                   |VISION DECREASED                  |       1|        |        |        |        |        |        |        |       1|
       |                                 |----------------------------------+--------+--------+--------+--------+--------+--------+--------+--------+--------|
       |                                 |XEROPHTHALMIA                     |        |        |        |        |        |        |        |       3|       3|
       |                                 |----------------------------------+--------+--------+--------+--------+--------+--------+--------+--------+--------|
       |                                 |*** Total for Group ***           |      16|       2|       5|        |        |       3|       1|      60|      87|
       |---------------------------------+----------------------------------+--------+--------+--------+--------+--------+--------+--------+--------+--------|
       |Urinary                          |reaction                          |        |        |        |        |        |        |        |        |        |
       |                                 |----------------------------------|        |        |        |        |        |        |        |        |        |
       |                                 |ANURIA                            |        |        |        |        |        |        |        |       1|       1|
       |                                 |----------------------------------+--------+--------+--------+--------+--------+--------+--------+--------+--------|
       |                                 |CREATININE CLEARANCE DECREASED    |        |       3|        |        |        |        |        |        |       3|
       |                                 |----------------------------------+--------+--------+--------+--------+--------+--------+--------+--------+--------|
       |                                 |DYSURIA                           |        |        |        |        |        |       1|        |       1|       2|
       |                                 |----------------------------------+--------+--------+--------+--------+--------+--------+--------+--------+--------|
       |                                 |ENURESIS                          |        |        |        |        |        |        |        |       1|       1|
       |                                 |----------------------------------+--------+--------+--------+--------+--------+--------+--------+--------+--------|
       |                                 |HAEMATURIA                        |        |        |        |        |        |        |        |       5|       5|
       |                                 |----------------------------------+--------+--------+--------+--------+--------+--------+--------+--------+--------|
       |                                 |HYDRONEPHROSIS                    |       1|        |        |        |        |        |        |        |       1|
       |                                 |----------------------------------+--------+--------+--------+--------+--------+--------+--------+--------+--------|
       |                                 |KIDNEY CONTRACTED                 |        |        |        |        |        |        |        |       1|       1|
       |                                 |----------------------------------+--------+--------+--------+--------+--------+--------+--------+--------+--------|
       |                                 |MICTURITION DISORDER              |        |       1|        |        |        |        |        |       2|       3|
       |                                 |----------------------------------+--------+--------+--------+--------+--------+--------+--------+--------+--------|
       |                                 |MICTURITION FREQUENCY             |       2|       1|       1|        |        |       2|        |       4|      10|
       |                                 |----------------------------------+--------+--------+--------+--------+--------+--------+--------+--------+--------|
       |                                 |NOCTURIA                          |       2|        |        |        |        |        |        |       2|       4|
       |                                 |----------------------------------+--------+--------+--------+--------+--------+--------+--------+--------+--------|
       |                                 |NOCTURIA AGGRAVATED               |        |        |        |        |        |        |        |       1|       1|
       |                                 |----------------------------------+--------+--------+--------+--------+--------+--------+--------+--------+--------|
       |                                 |OLIGURIA                          |        |        |        |        |        |        |        |       2|       2|
       |                                 |----------------------------------+--------+--------+--------+--------+--------+--------+--------+--------+--------|
       |                                 |POLYURIA                          |       2|        |        |        |        |        |        |        |       2|
       -------------------------------------------------------------------------------------------------------------------------------------------------------
       (Continued)
NZPhvC    OIA    Statins
Page 36
---
                                                       Frequency of Reactions 01 January 2001 to 30 April 2018                                                     33
                                                                OIA - Cholesterol Lowering Medicines
       -------------------------------------------------------------------------------------------------------------------------------------------------------
       |                                                                    |                               Medicine                                |        |
       |                                                                    |-----------------------------------------------------------------------|        |
       |                                                                    |ATORVAS-|BEZAFIB-|EZETIMI-|FLUVAST-|GEMFIBR-|PRAVAST-|ROSUVAS-|SIMVAST-|        |
       |                                                                    | TATIN  |  RATE  |   BE   |  ATIN  |  OZIL  |  ATIN  | TATIN  |  ATIN  | Total  |
       |                                                                    |--------+--------+--------+--------+--------+--------+--------+--------+--------|
       |                                                                    |   N    |   N    |   N    |   N    |   N    |   N    |   N    |   N    |   N    |
       |--------------------------------------------------------------------+--------+--------+--------+--------+--------+--------+--------+--------+--------|
       |RGROUP                           |reaction                          |        |        |        |        |        |        |        |        |        |
       |---------------------------------+----------------------------------|        |        |        |        |        |        |        |        |        |
       |Urinary                          |PROSTATIC DISORDER                |        |       1|        |        |        |        |        |        |       1|
       |                                 |----------------------------------+--------+--------+--------+--------+--------+--------+--------+--------+--------|
       |                                 |RENAL FAILURE ACUTE               |       1|       2|        |        |        |        |        |      29|      32|
       |                                 |----------------------------------+--------+--------+--------+--------+--------+--------+--------+--------+--------|
       |                                 |RENAL FAILURE AGGRAVATED          |        |       3|        |        |        |        |        |       3|       6|
       |                                 |----------------------------------+--------+--------+--------+--------+--------+--------+--------+--------+--------|
       |                                 |RENAL FAILURE CHRONIC AGGRAVATED  |        |       1|        |        |        |        |        |        |       1|
       |                                 |----------------------------------+--------+--------+--------+--------+--------+--------+--------+--------+--------|
       |                                 |RENAL FAILURE NOS                 |        |        |        |        |        |        |        |       3|       3|
       |                                 |----------------------------------+--------+--------+--------+--------+--------+--------+--------+--------+--------|
       |                                 |RENAL FUNCTION ABNORMAL           |       1|       3|        |        |        |        |        |       4|       8|
       |                                 |----------------------------------+--------+--------+--------+--------+--------+--------+--------+--------+--------|
       |                                 |RENAL IMPAIRMENT                  |       4|        |        |        |        |        |        |        |       4|
       |                                 |----------------------------------+--------+--------+--------+--------+--------+--------+--------+--------+--------|
       |                                 |RENAL PAIN                        |        |        |        |        |        |        |        |       3|       3|
       |                                 |----------------------------------+--------+--------+--------+--------+--------+--------+--------+--------+--------|
       |                                 |RENAL TUBULAR NECROSIS            |       1|        |        |        |        |        |        |        |       1|
       |                                 |----------------------------------+--------+--------+--------+--------+--------+--------+--------+--------+--------|
       |                                 |RETROPERITONEAL FIBROSIS          |       1|        |        |        |        |        |        |        |       1|
       |                                 |----------------------------------+--------+--------+--------+--------+--------+--------+--------+--------+--------|
       |                                 |URINE ABNORMAL                    |        |        |        |        |        |        |        |       3|       3|
       |                                 |----------------------------------+--------+--------+--------+--------+--------+--------+--------+--------+--------|
       |                                 |URINE DISCOLOURATION              |       4|        |        |        |        |        |        |       1|       5|
       |                                 |----------------------------------+--------+--------+--------+--------+--------+--------+--------+--------+--------|
       |                                 |URINE FLOW DECREASED              |       1|        |        |        |        |        |        |        |       1|
       |                                 |----------------------------------+--------+--------+--------+--------+--------+--------+--------+--------+--------|
       |                                 |URINE ODOUR FOUL                  |       1|        |       1|        |        |        |        |       1|       3|
       |                                 |----------------------------------+--------+--------+--------+--------+--------+--------+--------+--------+--------|
       |                                 |*** Total for Group ***           |      21|      15|       2|        |        |       3|        |      67|     108|
       |--------------------------------------------------------------------+--------+--------+--------+--------+--------+--------+--------+--------+--------|
       |Total Reactions                                                     |    1226|     186|     265|       3|       5|      43|      55|    2937|    4720|
       -------------------------------------------------------------------------------------------------------------------------------------------------------
NZPhvC    OIA    Statins
Page 37
---