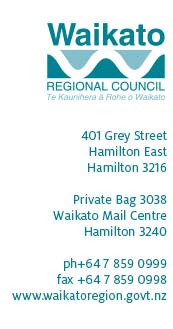 File No: 
03 04 02B 
Document No: 
9152026 
Enquiries to: 
Catherine Robinson 
Request ID: 
16/83           
27 September 2016    
Matthew Hawkins 
fyi‐request‐4641‐[email address]     
Dear Matthew  
Official information request 
We refer to your official information request dated 22 September 2016 for information regarding the 
alternative dispute resolution mechanism within the Resource Management Act (RMA). 
Mediations under Schedule 1 cl 8AA RMA 
There have been no Regional Policy Statement plan changes in the last three years.  Therefore the 
outlined mediation process outlined in Schedule 1 clause 8AA of the RMA has not been utilised by the 
Waikato Regional Council. 
Mediations under s99A RMA 
There are no known instances of Waikato Regional Council having used s99A of the RMA since the 
mechanism has been available. 
If you wish to discuss your request with us, please feel free to contact Catherine Robinson on 0800 800 
401.   
Kind regards   
Catherine Robinson 
Statutory Processes Advisor, Democracy Services  
---