Wednesday, 22 February 2023     
Angela 
Email:
 [FYI request #21592 email] 

Dear Angela,   
Official information request for copies of TCDC fraud policies and information on 
Papa Aroha blocks 
I refer to your official information request dated 20th January 2023 for; 
1.  
Copy of TCDC's staff Code of Conduct
2.  Confirmation of whether TCDC has a fraud policy and training in place 
3.  Copy of fraud policy and procedures  
4.  Who  is  responsible  within  TCDC  for  placing  insolvency  notices  in  the  NZ  gazette 
regarding abandoned land? and  
5.  Who is responsible for managing the Papa Aroha whenua blocks in the Coromandel? 
Please  find  attached  copies  of  TCDC's  current  Code  of  Conduct  Policy  and  Fraud 
Policy.  Staff  are  made  aware  of  these  policies  through  staff  inductions  and  the 
policies  are  available  to  all  staff  on  the  intranet.  There  are  no  specific  additional 
training documents for all staff. 
TCDC does not handle insolvency notices. You may wish to forward your request to 
the  Ministry  of  Business,  Innovation  and  Employment.  You  can  make  an  official 
information  request  on  their  website  at  
https://www.mbie.govt.nz/about/open-
government-and-official-information/make-a-request-for-official-information/ 
We  asked  for  clarification  on  item  5  to  which  you  responded  with  a  further 
information request on 15th February 2023 for; 
•  
I would like every information, memo, email, held within the records held by the 
coromandel district council that pertains to my ancestral whenua and the names of 
those dealing with; 
An RV Hovell was signing off on my great grandmother's paperwork, and now this 
mans family have this whenua, by way of fraud and conversion of living people; I 
want everything you have about those blocks 
---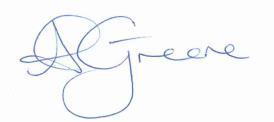 It  is  difficult  to  determine  from  your  request  what  information  you  are  specifically 
interested in. Searching and collating all information held relating to Papa Aroha will 
provide  you  with  many  irrelevant  documents,  not  only that,  but  it  would  also  take 
substantial research and collation from our staff, significantly impacting other work 
duties.    We  therefore  ask  that  you  refine  your  request  to  what  information, 
specifically, you are interested in. Some ways in which you can refine your request 
are; 
•  Identifying certain roads, reserves, properties for us to search 
•  Providing a time to which the information may best relate, 
•  Identifying the subject matter such as building and RMA consenting, building 
complaints, bylaw complaints, council owned land 
•  Types of communication such as internal emails, contractor reports, external 
communications 
The  more  specific  you  can  be  the  better  chance  we  have  to  answer  your  request 
accurately, it also reduces the possibility of lengthy time extensions and charges. If 
we  have  not  received  a  response  from  you  by  Wednesday  15th  March  2023  the 
request  will  be  refused  under  section  17(f)  of  the  LGOIMA,  that  the  information 
requested cannot be made available without substantial collation and research. Any 
request received after that date will be accepted as a new request. 
For information on land titles you may wish to enquire with LINZ 
https://www.linz.govt.nz/contact-us 
It  is  also  our  recommendation  that  you  seek  your  own  legal  advice  regarding  the 
other matters raised in your requests. 
If you want to discuss this decision further, please feel free to contact 
[email address] 
Kind Regards,   
Anouska Greene 
Legal Technical Specialist (LGOIMA) 
District Office: 515 Mackay Street, Private Bag, Thames 3540, New Zealand P 
+64 7 868 0200, F +64 7 868 0234 E [Thames-Coromandel District Council request email] 
OFFICES AT: COROM ANDEL  •  WHITIANGA  •  WHANGA M ATA 
WWW.TCDC.GOV T.NZ   
---