133 Molesworth Street 
PO Box 5013 
Wellington 6140 
New Zealand 
T
+64 4 496 2000 
15 December 2022 
Michael Vaughan 
By email:
 [FYI request #21286 email] 
Ref: 
H2022017727 
Tēnā koe Michael 
Response to your request for official information 
Thank you for your request under the Official Information Act 1982 (the Act) to Manatū 
Hauora (the Ministry of Health) on 28 November 2022 for information regarding the 
Interagency Committee on the Health Ef ects of Non-Ionising Radiation. Please find a 
response to each part of your request below: 
1) Please provide an up-to-date list of the current members of the Interagency
Committee for Health Effects of Non-Ionising Radiation.
Please see attached as Document 1 a list of the current members of the Interagency 
Committee for Health Effects of Non-Ionising Radiation. 
2) Please provide e-mail addresses for these Committee members and/or an e- 
mail address to which correspondence can be sent to the Committee.
You can contact the commit ee by emailing:
 [email address] 
3) Please provide the Minutes of the last three meetings of the Committee and the
date of the next meeting.
Manatū Hauora has identified 3 documents within scope of this part of your request. Al  
documents within scope of your request are itemised in Appendix 1 and copies of the 
documents are enclosed. 
4) Please give details of the process by which relevant scientific research studies
and reviews are brought to the attention of the Committee, including details of
any individual responsibilities in this respect.
5) Please provide details of the 'checks and balances' in place to ensure that
Committee members are being presented with the full range of relevant
research and that ALL relevant studies are being brought to the attention of the
committee, whether or not health effects are identified in the study.
---
Al  members are free to, and encouraged to bring relevant information to the committee, 
and should they choose to do so it is for them to use their professional judgement as to 
what is of interest. Members may identify reviews prepared by national and international 
health and scientific bodies. Examples of the criteria for individual studies include: 
•  whether the publishing journal is included by PubMed 
•  whether the researchers followed good scientific practice (eg, double-blind 
evaluation, sham controls, proper dosimetry/exposure evaluation) 
•  whether the end points are directly related to human health and/or areas of 
uncertainty highlighted in national/international reviews.   
The Commit ee does not, however, aim to conduct a systematic review of all recently 
published research, as this work is already undertaken periodically by expert panels 
assembled by national and international health and scientific agencies. These reviews 
are an important input to the Committee's work.   
A recent summary of the key research reviewed by the Committee may be found at 
health.govt.nz/publication/interagency-commit ee-health-effects-non-ionising-fields- 
report-ministers-2022.
 This also includes a brief description of the process the 
Committee follows.   
6) Please give the names and qualifications of any Committee members having 
postgraduate qualifications or above in biology, epidemiology or similar fields of 
expertise. 
7) Apart from the representatives of the telecommunications industry, please give 
details of any other members of the Committee who have employment, contractual 
or any other form of relationship with the telecommunications industry. 
John Dockerty and Andrea t'Mannetje are the academic representatives on the 
Committee. You can find details about their qualifications below: 
•  
www.otago.ac.nz/dsm-psm/people/academic-search/profile/?id=726 
•  
www.massey.ac.nz/massey/expertise/profile.cfm?stref=942830 
As we have stated in previous responses to you, the Committee membership includes 
representatives from government, industry, academic and consumer groups. Further 
information on the composition and terms of reference for the Committee is publicly 
available and can be foun
d at health.govt.nz/our-work/environmental-health/non- 
ionising-radiation/research-non-ionising-radiation 
Most, if not all, of the Committee members have some form of relationship with the 
telecommunications industry. They are appointed due to their expertise and knowledge 
of that industry, and this is necessary for them to carry out their function.   
I trust this information fulfils your request. Under section 28(3) of the Act, you have the 
right to ask the Ombudsman to review any decisions made under this request. The 
Ombudsman may be contacted by email at:
 [email address] or
 by 
calling 0800 802 602.   
Page 2 of 3 
---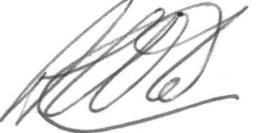 Please note that this response, with your personal details removed, may be published 
on the Manatū Hauora website at
 health.govt.nz/about-ministry/information- 
releases/responses-official-information-act-requests 
Nāku noa, nā 
Dr Andrew Old 
Deputy Director-General 
Public Health Agency 
Page 3 of 3 
---
Appendix 1: List of documents for release 
# 
Date 
Document details 
Decision on release 
1 
Undated. 
List of members of Interagency 
Released in full. 
Commit ee on the Health Effects 
of Non-Ionising Fields. 
2 
18 February 2021 
Meeting Notes – Interagency 
Commit ee on the Health Effects 
of Non-Ionising Fields 
3 
17 February 2022 
Meeting Notes – Interagency 
Commit ee on the Health Effects 
of Non-Ionising Fields. 
4 
22 September 2022  Meeting Notes - Interagency 
Commit ee on the Health Effects 
of Non-Ionising Fields. 
Page 4 of 4 
---
Document Outline
---