27 October 2022    
Polly Adams 
[FYI request #20831 email] 
Tēnā koe Pol y, 
Your Official Information Act request, reference: H2022014603 
Thank you for your email of 11 October 2022 requesting information about the recruitment process 
for second tier positions at Te Whatu Ora (Health New Zealand). You requested the fol owing:   
'Please provide information describing the detail of the process(es) you are using to recruit 
permanent staff for your Tier 2 roles. To be clear, I'm not requesting information relating to 
the appointment decisions about specific individuals, but information outlining the specific 
recruitment process used for each of the fol owing roles (or if these names are not accurate, 
the roles that are closest to these titles). Please include information showing variations in 
processes for specific roles - such as where they include international recruitment, specific 
assessments such as psychometric testing.
National Director Allied Health, Scientific and Technical Professions National Director Primary 
and Community Chief Financial Officer Lead, People & Capability Lead, Data and Digital Lead, 
Communications and Engagement Lead, Governance Partnership & Risk Lead, Infrastructure 
and Investment Lead, Corporate Services National Director - Commissioning National 
Commissioner - Hospital & Specialist Services National Director - Pacific Health National 
Director Improvement & Innovation National Director - National Public Health Service' 
To date Te Whatu Ora has appointed or is in the process of recruiting the following second tier roles which 
report to the Chief Executive: 
•  National Commissioner 
•  National Director Hospital and Specialist Services 
•  National Director National Public Health Service 
•  Chief Financial Officer 
•  National Director Data and Digital 
•  National Director Infrastructure and Investment 
•  Chief People Officer 
•  National Director Innovation and Improvement 
•  Executive Director Communications 
•  National Director Pacific Health   
Other second tier roles may be added in due course. 
All second-tier roles have been publicly advertised. Te Whatu Ora has engaged Kerridge Partners, Mana 
Recruitment and Hourigan International to undertake the recruitment of the second-tier roles. In addition 
to receiving applications in response to public advertisements the recruitment agencies have approached 
suitable individuals for the roles. Searches have been undertaken in Australia for four roles; National   
TeWhatuOra.govt.nz 
83 Molesworth Street, PO Box 5013 
W
  el ington New Zealand 6140 
---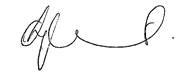 Commissioner, National Director Hospital and Specialist Services, National Director National Public Health 
Service and National Director Data and Digital. 
The recruitment process has fol owed the typical steps of compiling a long list of suitably qualified 
candidates; deciding on a shortlist from the long list; and then a conducting panel interviews with the 
shortlisted candidates. Fol owing the selection of a preferred candidate reference checks are conducted. All 
Te Whatu Ora appointees are required to agree to a Ministry of Justice check. 
I trust the information provided is of assistance. You are advised of your right to also raise any 
concerns with the Office of the Ombudsman. Information about how to do this is available at: 
www.ombudsman.parliament.nz 
or by phoning 0800 802 602.   
As this information may be of interest to other members of the public, Te Whatu Ora may decide to 
proactively release a copy of this response on our website. Al  requester data, including your name and 
contact details, wil  be removed prior to release.   
Nāku iti noa, nā      
Rosemary Clements 
Interim National People & Culture Lead
Te Whatu Ora Health New Zealand
---