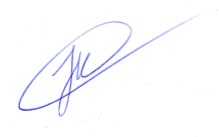 [IN CONFIDENCE RELEASE EXTERNAL]       
6 September 2022        
Robert McKenzie 
[FYI request #20356 email]    
Dear Robert McKenzie   
Thank you for your request made under the Official Information Act 1982 (OIA), received 
on 26 August 2022. You requested the following: 
How many student loan debtors have been arrested at the boarder between 2021 
and 2022? 
Information publicly available 

The information you requested has been provided in a previous OIA response, which is 
publicly available on the Inland Revenue website
: Data on overseas-based student loan 
borrowers.
 Your request for this information is therefore refused under section 18(d) of 
the OIA, as the information requested is publicly available. 
Right of review 

If you disagree with my decision on your OIA request, you can ask an Inland Revenue 
review officer  to review my decision.  To ask for  an internal review, please email  the 
Commissioner of Inland Revenue a
t: [email address].
Alternatively, under section 28(3) of the OIA, you have the right to ask the Ombudsman 
to investigate and review my decision. You can contact the office of the Ombudsman by 
email a
t: [email address].
If you choose to have an internal review, you can still ask the Ombudsman for a review. 
Publishing of OIA response 

Please note that Inland Revenue regularly publishes responses to requests that may be of 
interest to the wider public on its website. We consider this response is of public interest 
so will publish this response in due course. Your personal details or any information that 
would identify you will be removed prior to it being published.   
Thank you for your request.    
Yours sincerely        
Josh Green 
Domain Lead – Governance & Ministerial Services
www.ird.govt.nz 
Page 1 of 1   
Ref: 23OIA1264 
---
Document Outline
---