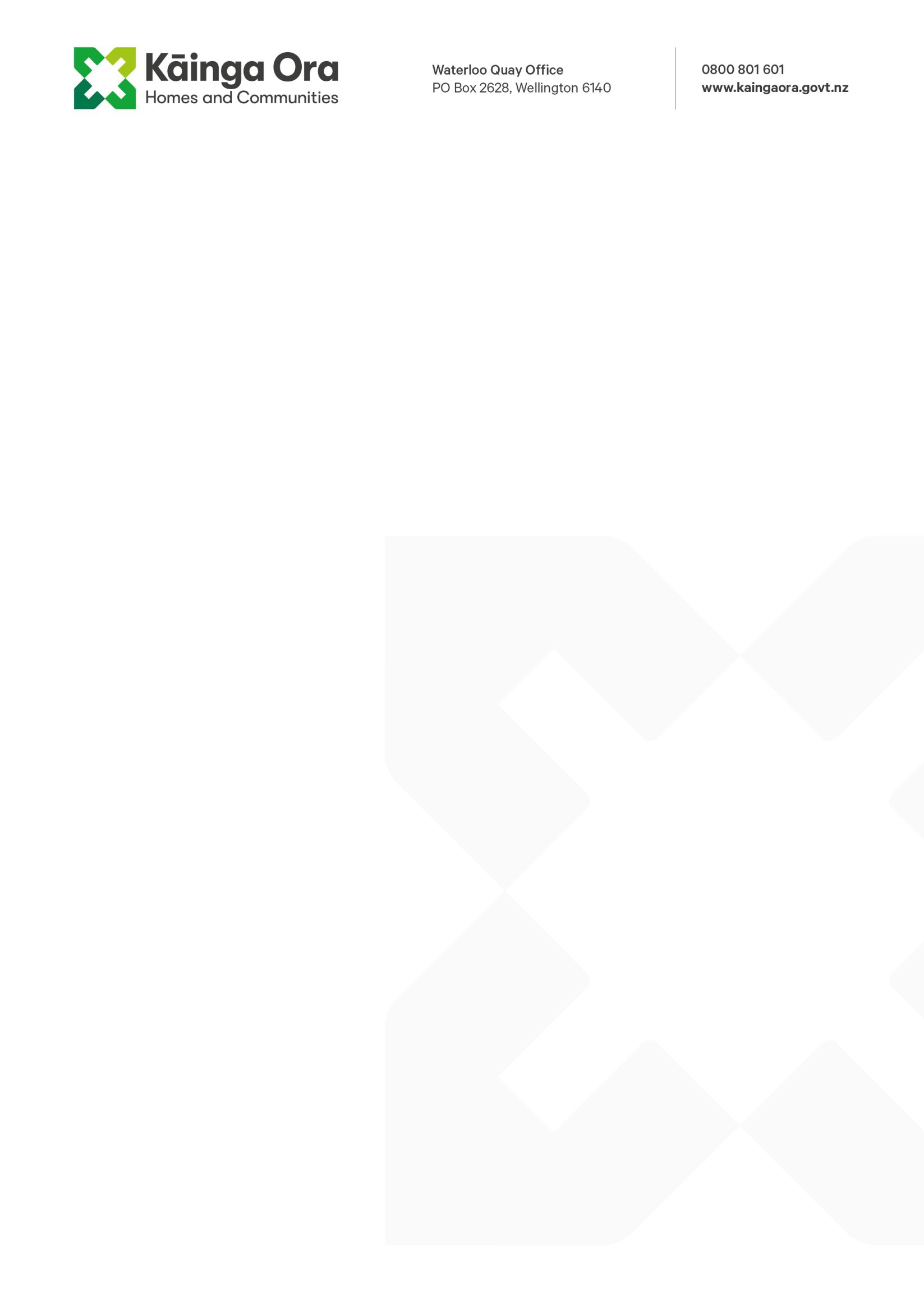 19 August 2022   
JB 
[FYI request #20087 email] 

Dear JB  
Thank you for your email of 31 July 2022 to Kāinga Ora – Homes and Communities requesting 
the following information under the Official Information Act 1982 (the Act):  
"I am requesting the number of houses built for the purposes of government-owned state 
housing between 2008 and 2017, and separate data for those built between 2017 and July 31 
2022. To clarify, I am requesting those which have been completed. 
If the data from 2008 to 2017 is not available, I request the data you can access between those 
dates. 
I am requesting only the number of houses built year-by-year, not any further details". 
Kāinga Ora secures additional homes through:  
  redevelopments, where new homes are built on Kāinga Ora land, usually replacing an 
older home with more new warm and dry homes 
  acquiring new homes, as a new build that has not been previously occupied, from a 
builder or developer 
  acquiring existing homes, usually on the open market 
  homes leased from private or corporate owners.   
The following table provides the information you have requested, except for the year 2008/09, 
which is not held in any Kāinga Ora database or reported in the Annual Report 2008/09.  
New state homes (acquired new or from redevelopment) 2009/10 to 2021/22 

Financial Year to 30 June 
Acquired New 
Redevelopment 
Total 
2009/10 
110  
244  
354  
2010/11 
50  
109  
159  
2011/12 
67  
55  
122  
2012/13 
88  
9  
97  
2013/14 
80  
91  
171  
2014/15 
98  
300  
398  
2015/16 
148  
576  
724  
2016/17 
54  
355  
409  
2017/18 
156  
682  
838  
2018/19 
421  
1,040  
1,461  
2019/20 
236  
993  
1,229  
2020/21 
280  
1,586  
1,866  
2021/221 
292  
940  
1,232  
1.  2021/22 Subject to audit before reporting in Annual Report 
---

The Annual Report 2008/09 does note that "in 2008/09, the Corporation added 954 houses to the 
housing portfolio", but does not report whether this is state homes or all homes, or whether these 
homes were newly built, bought as an existing house or leased. I am therefore refusing this part of 
your request under section 18(g) of the Act, as the information is not held by Kāinga Ora.  
Information on newly built homes in July 2022 is currently being approved for release, and will 
soon be published by the Ministry of Housing and Urban Development (HUD) at:
 https://www.hud. 
govt.nz/stats-and-insight/the-government-housing-dashboard/change-in-public-homes/.
 I am 
therefore refusing this part of your request under section 18(d) of the Act, as the information 
requested will soon be available publicly.  
Kāinga Ora prefers to deliver new homes through redevelopment, reducing old and dated housing 
and providing new warm and dry homes. The priority of Kāinga Ora is to house people in need, 
and buying new build homes or buy-ins provides additional homes where need cannot be met 
through redevelopment.  
As well as providing around 65,000 state homes for tenants, Kāinga Ora also builds, buys, and 
occasionally leases homes for use as Community Group Housing (around 1,500) and transitional 
housing (just under 2,200) and owns a portfolio of homes leased to and operated by community 
housing providers (just under 1,000). Further information on total homes managed by Kāinga Ora 
is available at the HUD website above and on the Kāinga Ora website at:
 https://kaingaora.govt. 
nz/
publications/housing-statistics/.  
Community Group Housing provides properties and assistance in gaining access to houses to 
groups who support people in the community. Transitional housing is leased to third parties to 
provide short-term accommodation for longer durations (e.g. six months) for people transitioning 
from adverse situations or with complex needs. The temporary accommodation is used to help 
people stabilise their short-term housing and support needs, learn to live independently before 
moving to a more permanent housing solution.  
Under section 28 of the Act you have the right to seek an investigation and review by the 
Ombudsman of this response. Contact details for the Ombudsman can be found at 
www.ombudsman.parliament.nz.  
Please note that Kāinga Ora proactively releases our responses to official information requests 
where possible. Our response to your request may be published at 
https://kaingaora.govt.nz/publications/official-information-requests with your personal information 
removed.   
Yours sincerely       
James Kennelly 
Team Leader, Government Relations 
---