133 Molesworth Street 
PO Box 5013 
Wellington 6140 
New Zealand 
T
+64 4 496 2000 
26 August 2022
Michael Fleck 
By email:  
[FYI request #20083 email] 

Ref:   
H202209012  
Tēnā koe Michael, 
Response to your request for official information
Thank you for your request under the Official Information Act 1982 (the Act) to Manatū Hauora 
(Ministry of Health) on 30 July 2022 for information relating to cell towers and 5G technology. 
You specifically requested: 
"As thousands of new cell towers have been erected across NZ since the first lockdown 
(2020) to accommodate the roll-out of new 5G technology and ever-increasing use of 
wireless EMR in the public and private sectors, when were the EMR emissions from these 
towers last measured according to the international safety standards updated by the 
ICNIRP in 2020?...and specifically, the measuring of tower emissions on Waiheke 
Island?" 
The only information that Manatū Hauora holds on electromagnetic fields (EMF) emissions from 
specific sites is publicly available at:
 www.health.govt.nz/our-work/environmental-health/non-
ionising-radiation/independent-cellsite-monitoring. 
These measurements are commissioned by 
the mobile network operators, not Manatū Hauora, but are posted on our website so that they 
are readily available to interested parties, and to complement other information about cellphone 
sites on the Manatū Hauora website. For further information about those results, you should 
contact the mobile network operators using the contact information on that web page.
Legal obligations to monitor exposures from cellphone sites are set out in the Resource 
Management (National Environmental Standards for Telecommunication Facilities) Regulations 
2016 under the Resource Management Act 1991. These regulations are administered by the 
Ministry for the Environment (MfE) and local authorities. There is some information available on 
the MfE website at:
 https://environment.govt.nz/acts-and-regulations/regulations/national-
environmental-standards-for-telecommunication-facilities/,
 and you may wish to contact MfE for 
further details. If you would like to find out whether these regulations have required 
measurements at any sites on Waiheke Island, you may wish to contact the Auckland Council 
at:
 www.aucklandcouncil.govt.nz/about-auckland-council/privacy-official-information-
requests/Pages/request-official-information-online.aspx. 
---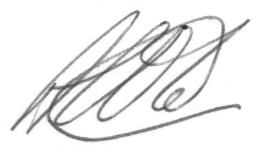 I trust this information fulfils your request. Under section 28(3) of the Act, you have the right to 
ask the Ombudsman to review any decisions made under this request. The Ombudsman may 
be contacted by email at:
 [email address] 
or by calling 0800 802 602. 
Please note that this response, with your personal details removed, may be published on the 
Manatū Hauora website at:
 www.health.govt.nz/about-ministry/information-releases/responses-
official-information-act-requests. 
Nāku noa, nā 
Dr Andrew Old  
Deputy-Director General
Public Health Agency
Page 2 of 2 
---