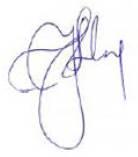 50 Victoria Street   
Private Bag 6995 
Wellington 6141   
New Zealand   
T 64 4 894 5400   
F 64 4 894 6100 
20 July 2022                 
www.nzta.govt.nz      
Karen Williams   
[FYI request #19976 email]       
Ref: OIA-10578      
 Dear Karen 
 
Transfer of the request you made under the Official Information Act 1982 

Thank you for your email of 20 July 2022 requesting the Organisational Chart for Auckland Light Rail 
under the Official Information Act 1982 (the Act): 
I note that you provided a copy of the org chart for Auckland Light Rail on 15 August 2021. 
Are you able to provide a copy with the addition of staff names please? 
The information you have requested is more closely connected with the functions of the Ministry of 
Transport than with Waka Kotahi NZ Transport Agency. Therefore, I am transferring your request to 
the Ministry of Transport under section 14 of the Act.    
The time limit for their response to you is 20 working days from 20 July 2022, so you can expect a 
response from the Ministry of Transport on or before 17 August 2022.      
Yours sincerely    
Jurgita Klein 
Principal Technical Advisor, Ministerial Services       
---