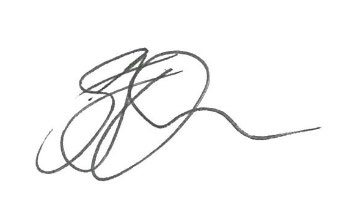 OIA22-0614   
9 August 2022   
Felix Lee   
[FYI request #19957 email]    
Dear Felix Lee   
Thank you for your email of 19 July 2022 requesting information relating to the 2019 Media report on 
smuggled mooncakes. Your request has been considered under the Official Information Act 1982 (OIA).   
You requested the following:   
There was a report in the media in 2019 about a woman who bragged on Facebook about her 
grandmother who smuggled mooncakes into the country. A spokesperson said MPI is following 
up.  
 
Source: https://www.newshub.co.nz/home/travel/2019/08/woman-bragging-about-relative-
deceiving-nzbiosecurity-prompts-mpi-investigation.html 
 
I would like to request the case file for this investigation. 
It is New Zealand law to declare or dispose of risk goods at our international borders to prevent pests and 
diseases entering New Zealand, potentially causing mil ions of dollars' worth of damage to the country's 
environment and economy.    
If risk goods are imported into New Zealand without receiving adequate biosecurity clearance, they are 
defined as unauthorised goods. It is an offence under section 154O(15) of the Biosecurity Act 1993 to 
knowingly possess, or attempt to possess, unauthorised goods: 
https://www.legislation.govt.nz/act/public/1993/0095/latest/DLM4759462.html 
In the case your request relates to, initial inquiries into the person of interest showed no evidence of any 
offence being committed. The person of interest was spoken to and given educational information regarding 
regulations and possible offences.   
The Matter Summary Report you requested is attached as Appendix One. Pursuant to Section 9(2)(a) of the 
OIA, some information has been withheld to
 protect the privacy of natural persons
.   
MPI is satisfied that in the circumstances of this case, the withholding of the information is not outweighed 
by other considerations which render it desirable in the public interest to make the information available.   
I trust the information provided is of assistance. Should you have any concerns with this response, I would 
encourage you to raise these with the Ministry for Primary Industries at
 [email address].
Alternatively, you are advised of your right to also raise any concerns with the Office of the Ombudsman. 
Contact details are: Office of the Ombudsman, PO Box 10152, Wellington 6143 or at 
[email address].
Yours sincerely   
Gary Orr 
Director Compliance Services
Charles Fergusson Building, 34-38 Bowen Street 
PO Box 2526 
Wellington 6140, New Zealand 
mpi.govt.nz 
---