26 April 2022 
File Ref: OIAP-7-24128 
Brian Warburton 
By email:
 [FYI request #19032 email] 

Tēnā koe Brian  
Request for information 2022-043 
I refer to your request for information which was received by Greater Wellington Regional Council 
(Greater Wellington) on 1 April 2022. You have requested the following: 
"On 17th March 2022, GWRC received applications by Waka Kotahi NZTA to change conditions on 
consents WGN170285 and WGN170140. 
 
Please send me a copy of the RMA decision documents relating to those applications, including the 
identity of the person(s) who made the decisions to change the conditions and the date upon which 
the decisions were made." 
  
Greater Wellington's response follows: 
Please find attached the S127 RMA decision reports, (
Attachments 1 and 2
), as requested. 
If you have any concerns with the decision(s) referred to in this letter, you have the right to request 
an investigation and review by the Ombudsman under section 27(3) of the Local Government Official 
Information and Meetings Act 1987.            
Wellington office
Upper Hutt
Masterton office
0800 496 734 
PO Box 11646 
PO Box 40847 
PO Box 41 
www.gw.govt.nz
Manners St, Wellington 6142 
1056 Fergusson Drive 
Masterton 5840 
[Wellington Regional Council request email]   
---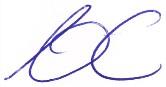 Please note that it is our policy to proactively release our responses to official information requests 
where  possible.  Our  response  to  your  request  will  be  published  shortly  on  Greater  Wellington's 
website with your personal information removed.   
Nāku iti noa, nā 
Al Cross 
Kaiwhakahaere Matua Taiao | General Manager – Environment Management   
Attachments (2)     
Page 2 of 2 
---