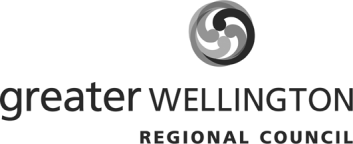 RELEASED UNDER THE LOCAL GOVERNMENT OFFICIAL INFORMATION AND MEETINGS ACT 
1987 

Please note that these public excluded minutes remain unconfirmed until the meeting of 
the Transport and Access Committee on 26 June 2008 
 
PUBLIC EXCLUDED 
 
Report PE 08.452
9 May 2008
File:  E/06/19/02   
m:wpdata\min\t&a/pemin 08.452.pwdoc   
Minutes of the public excluded part of the meeting of the 
Transport  and  Access  Committee  held  in  the  Wellington 
Regional Council Chamber, Regional Council Centre, 142 
Wakefield  Street,  Wellington  on  Wednesday,  7  May  2008 
at 12.15 pm 
 
 

 Present 
 

Councillors Glensor (Chairperson), Bruce, Burke, Greig, Wilde, and Wilson. 
 
Officers Present 
 

Baxter, Benham, Hastie, Hayes, R. Hewitt, Lawrence, Kole, and Reay. 
PE T&A 04  
Minutes of 26 March 2008
Report PE 08.213
File: E/06/19/02
Resolved 
(Cr Greig/Cr Burke) 
That the Committee: 
Confirms the public excluded minutes of the meeting of 26 March 2008 
(Report PE 08.213). 
---
RELEASED UNDER THE LOCAL GOVERNMENT O
2 
F
FICIAL INFORMATION AND MEETINGS ACT 
1987 

PE T&A 05  
Agreement for development of the Johnsonville Bus/Rail Interchange 

Report PE 08.275 
File:  TD/04/04/06
Resolved 
(Cr Burke/Cr Wilson) 
That the Committee 
1. 
Receives the report. 
2. 
Notes the content of the report. 
3. 
Agrees to the public transport solution identified for Johnsonville in this 
report. 
4. 
Agrees  to  and  endorses  the  provisions  outlined  in  this  report  for  the 
Public Transport Agreement. 
5. 
Notes  that  officers  intend  to  execute  the  agreement  before  the  end  of 
May,  subject  to  satisfactory  completion  of  negotiations  between  the 
parties. 
The public excluded part of the meeting closed at 12.27 pm.  
Cr P E GLENSOR 
Chairman    
Date  
---