28 February 2022 
File Ref: OIAP-7-23479 
Craig Innes 
Em
ail: [FYI request #18623 email] 

Tēnā koe Craig 
Request for information 2022-012 
I refer to your request for information dated 21 February, which was received by Greater Wellington 
Regional Council (Greater Wellington) on 21 February. You have requested the following: 
"Please provide all information relating to the Southern Remutaka TB Control Operation" 
Greater Wellington's response follows: 
The 2022 Southern Remutaka TB Control Operation is being managed by OSPRI. This is not a Greater 
Wellington operation. 
Your request is therefore refused under section 17(e) of the Local Government Official Information 
and Meetings Act 1987 on the grounds that the information requested does not exist and is therefore 
not held by Greater Wellington. 
Additional Information: 
I  recommend  that  you  contact  OSPRI  directly,  using  this  link  
https://www.ospri.co.nz/contact-
us/get-in-touch/)
 to gather further information about this proposed operation.           
Wellington office
Upper Hutt
Masterton office
0800 496 734 
PO Box 11646 
PO Box 40847 
PO Box 41 
www.gw.govt.nz
Manners St, Wellington 6142 
1056 Fergusson Drive 
Masterton 5840 
[Wellington Regional Council request email]   
---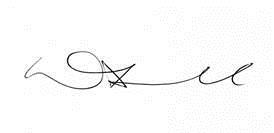 If you have any concerns with the decision(s) referred to in this letter, you have the right to request 
an investigation and review by the Ombudsman under section 27(3) of the Local Government Official 
Information and Meetings Act 1987.    
Nāku iti noa, nā 
Wayne O'Donnell 
General Manager, Catchment Management Group      
Page 2 of 2 
---