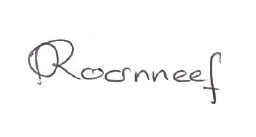 133 Molesworth Street 
PO Box 5013 
Wellington 6140 
New Zealand 
T
+64 4 496 2000   
Maxwell   
By email:  [email address] 
Ref:   
H202200386    
Tēnā koe Maxwell 
 
Response to your request for official information 
Thank you for your request under the Official Information Act 1982 (the Act) to the Ministry of 
Health (the Ministry) on 18 January 2022 for information relating to the population of New 
Zealand that is eligible for COVID-19 vaccines. You specifically requested: 
 
"Can you please confirm how the terminology "eligible population" is defined and 
calculated in the context of New Zealand's COVID-19 Vaccine and Immunisation 
Programme?" 
Within the context of the COVID-19 Vaccine and Immunology Programme, the eligible 
population is currently defined as anyone over 5 years old in New Zealand. Calculations in 
relation to the eligible population are based on Health Service User (HSU) population data. 
The HSU population estimate provides information about the number of people in New Zealand 
who used health services in the 2020 calendar year. Where percentage uptake figures are 
reported for COVID-19 vaccinations, the denominator used is drawn from the HSU population 
estimate. The HSU dataset allows for vaccine coverage rates to be reported by ethnicity while 
ensuring the numerator and denominator are consistent. 
The HSU population estimate was generated from data on 5 July 2021. 
Vaccine coverage is measured in New Zealand using three key datasets: the COVID-19 
Immunisation Register (CIR), the HSU population, and the National Health Index (NHI).   
I trust this fulfils your request. Under section 28(3) of the Act you have the right to ask the 
Ombudsman to review any decisions made under this request. The Ombudsman may be 
contacted by email at:
 [email address] 
or by calling 0800 802 602.   
Please note that this response, with your personal details removed, may be published on the 
Ministry of Health website at:
 www.health.govt.nz/about-ministry/information-releases.
Nāku noa, nā      
Astrid Koornneef 
Director 
National Immunisation Programme 
---