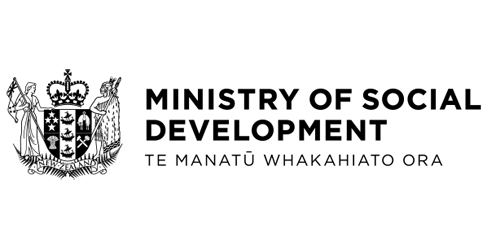 11 February 2022    
Peter Scott 
[FYI request #18160 email] 

Tēnā koe Peter Scott
On  12  January  2022
,
  you  emailed  the  Ministry  of  Social  Development  (the 
Ministry)  requesting,  under  the  Official  Information  Act  1982  (the  Act),  the 
following information: 
•  
Please  advise  the  percentage  of  the  available  workforce  that  has  not 
received an unemployment benefit at any time in the past five years. Or 
if  it  is  easier  the  percentage  of  the  available  workforce  that  have 
received this benefit. 
Jobseeker Support is a temporary benefit paid for up to 52 weeks while clients 
look  for  work,  are  in  training  for  work  or  unable  to  work  due  to  a  health 
condition, injury or disability. More information around Jobseeker Support can 
be  found  at  the  following  link:  
www.workandincome.govt.nz/products/a-z-
benefits/jobseeker-support.html#null.
The Ministry publishes Benefit Fact Sheets each quarter, which provides a high-
level view of trends in benefit receipt, including Jobseeker Support. As part of 
this, the Ministry has provided information on the percentage of the working 
age population receiving Jobseeker Support over the last six years. The most 
recent percentages for this can be found in the Benefit Fact Sheet for December 
2021, which is available her
e: www.msd.govt.nz/documents/about-msd-and-
our-work/publications-resources/statistics/benefit/2021/benefit-fact-sheets-
snapshot-december-2021.pdf. 
Further  information  about  the  Benefit  Fact  Sheets  and  archives  of  previous 
Benefit  Fact  Sheets  can  be  found  on  the  Ministry's  website  here:   
www.msd.govt.nz/about-msd-and-our-work/publications-
resources/statistics/benefit/index.html 
---
The principles and purposes of the Official Information Act 1982 under which 
you made your request are: 
•  to create greater openness and transparency about the plans, work and 
activities of the Government,  
•  to  increase  the  ability  of  the  public  to  participate  in  the  making  and 
administration of our laws and policies and  
•  to lead to greater accountability in the conduct of public affairs.   
This Ministry fully supports those principles and purposes. 
If  you  wish  to  discuss  this  response  with  us,  please  feel  free  to  contact 
[MSD request email].
If  you  are  not  satisfied  with  this  response  regarding  Jobseeker  Support 
statistics,  you  have  the  right  to  seek  an  investigation  and  review  by  the 
Ombudsman.  Information  about  how  to  make  a  complaint  is  available  at 
www.ombudsman.parliament.nz 
or 0800 802 602.  
Ngā mihi nui  
pp
Magnus O'Neill 
General Manager 
Ministerial and Executive Services 
Page 2 of 2   
---