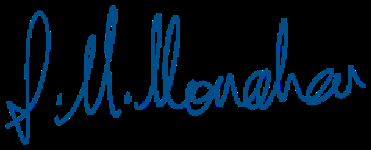 19 October
T Barnett 
[FYI request #16845 email] 
Tēnā koe T Barnett 
Thank you for your email of 22 September and subsequent clarification email of 10 October 
to the Ministry of Education requesting the following information: 
• 
A copy of any current Ministry-approved lease agreements for Te Puke Primary,
specifically about after school programs, and any documents that were provided in
support of the current leases.
Your request has been considered under the Official Information Act 1982 (the Act). 
We  have  made  enquiries  with  the  relevant  Business  Units  and  have  determined  that  the 
information you have requested is not held by the Ministry
. 
The Ministry only holds records in relation to agreements that are consented by the 
Secretary for Education. Not every occupancy agreement requires the Secretary's consent. 
School boards can prepare and enter casual use agreements without Ministry involvement, 
and the Ministry does not usually receive copies of casual use agreements unless 
requested.  
The main difference between a casual use agreement and a Ministry consented occupancy 
agreement is that the Ministry consented agreements give stronger occupancy rights to third 
party occupants.  You can read more about leasing and hiring school property here:  
Lease agreements and application process – Education in New Zealand 
We have contacted Te Puke Primary and confirmed that they have the information that you 
are requesting. I have therefore transferred your request to Te Puke Primary in accordance 
with section 14(b)(i).
You may expect a response from Te Puke Primary directly concerning your request. 
Thank  you again  for  your  email.  You  have  the  right  to  ask  an  Ombudsman  to  review  this 
decision.  You  can  do  this  by  writing  to  
[email address]  
or  Office  of  the 
Ombudsman, PO Box 10152, Wellington 6143. 
Nāku noa, nā 
Lorraine Monahan 
Manager, Official and Parliamentary Information 
Government, Executive and Ministerial Services 
OIA: 1272327  
National Office, Mātauranga House, 33 Bowen Street, Wellington 6011 
PO Box 1666, Wellington 6140. Phone: +64 4 463 8000 Fax: +64 4 463 8001 
education.govt.nz 
---