18 March 2021               
              C141128    
Moka Harris 
[FYI request #16709 email] 
Tēnā koe Moka   
Thank you for your email of 11 September 2021, requesting the names and contact 
details of various Corrections staff. Your request has been considered under the 
Official Information Act 1982 (OIA).   
You requested:   
the latest contact information, including names, professional e-mail addresses 
and phone numbers, for the following Corrections roles: 
•  
Prison Directors 
•  
Deputy Prison Directors 
•  
Regional Commissioners 
•  
National Commissioners 
The name of our National Commissioner and the names of Corrections' four 
Regional Commissioners are available on our website, at the following link: 
www.corrections.govt.nz/about_us/who_we_are/our_structure. 
The names and email addresses for the National Commissioner, all Regional 
Commissioners, all Prison Directors and all Deputy Prison Directors are attached as 
Appendix One. Note that not all prisons have deputy prison directors.   
We have also included the numbers for the prisons and regional offices where the 
Prison Directors, Deputy Prison Directors and Regional Commissioners are based.   
Contact details for each prisons listed in Appendix One are publicly available on 
Corrections' website, at: 
www.corrections.govt.nz/about_us/getting_in_touch/our_locations. 
This response may be published on Corrections' website. Typically, responses are 
published quarterly, or as otherwise determined. Your personal information including 
name and contact details wil  be removed for publication.        
---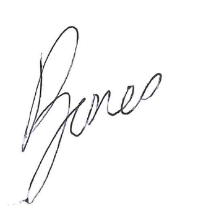 2 
I trust the information provided is of assistance. Should you have any concerns with 
this response, I would encourage you to raise them with Corrections. Alternatively, 
you are advised of your right to also raise any concerns with the Office of the 
Ombudsman. Contact details are: Of ice of the Ombudsman, PO Box 10152, 
Wellington 6143.    
Ngā mihi   
Robert Jones 
Manager Ministerial Service 
People and Capability    
---