 15 July 2021    
Ahmed Wali Khan 
[FYI request #15843 email] 
Ref: DOIA 2021-2612    
Dear Ahmed Wali Khan,   
Thank you for your email of 12 June 2021 requesting under the Official Information Act 1982 (the OIA), the 
following information:   
"1. The number of active registrations for Tier 2 sponsorship under the Refugee Family 
Support Category currently held by INZ but not yet invited to apply; and 
2. The numbers of Tier 2 Invitations to Apply for Residence issued by INZ in the financial years 
to June 2019, June 2020 and June 2021." 
Our Response
 
Question 1: 
As at 03 July 2021, there are a  total of 1,002  Refugee Family Support Category  (RFSC)  Tier 2 Sponsor 
Registration applications on hand where a decision has not been made.   
While borders restrictions are in place in response to COVID-19, Immigration New Zealand (INZ) is legally 
unable to grant visas to individuals who are unlikely to meet entry requirements, unless they are either 
exempt from border restrictions or have had an expression of interest for a border exception approved.   
This has impacted the processing of visa applications from individuals offshore. However, INZ staff have 
been processing RFSC applications to the point of decision so that when border restrictions are lifted visas 
can be granted as soon as possible to those that meet visa requirements.   
The Government have not made any decisions on when the New Zealand borders will reopen. The best 
place to find updated information on the processing of applications is the INZ website, which is being 
updated regularly as decisions are made:
 www.immigration.govt.nz/about-us/covid-19.
Questions 2: 
The table below provides the number of RFSC Tier 2 Invitations to Apply (ITA) issued by INZ from 01 July 
2018 to 30 June 2021 (inclusive), broken down by financial year issued.    
Financial Year (Jul-Jun)  ITAs Issued 
2018/19 
141 
2019/20 
121 
2020/21 
18 
Total 
280 
1    
---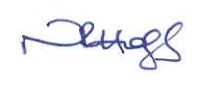 If you wish to discuss any aspect of your request or this response, please contact Lautalie Leausa Vaa, Senior 
Business Advisor, Operations Support, Immigration New Zealand at
 [email address].
Yours sincerely,     
Nicola Hogg 
General Manager - Border and Visa Operations 
Immigration New Zealand    
2    
---
Document Outline
---