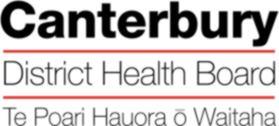 CORPORATE OFFICE 
 
 
Level 1  
32 Oxford Terrace 
   Telephone:  0064 3 364 4134 
Christchurch Central 
  [email address]; 
CHRISTCHURCH 8011 
5 July 2021  
Sacha van den Berg
 
 
Email: 
[email address]  
Dear Sacha  
RE Official Information Act request CDHB 10613 and WCDHB 9559 

I refer to your email dated 27 May 2021 requesting the following information under the Official 
Information Act from Canterbury DHB and West Coast DHB regarding number of PET-CT scans being 
referred.  Specifically:  
1. How many PET CT scans have been referred per year the past 3 years?  
 

Please refer to 
Table one 
(below) for the number of PET-CT scans referred to Canterbury DHB and West 
Coast DHB.  
Table 1: Canterbury DHB and West Coast DHB PET Scan referrals past three calendar years and 
2021 (Jan-May). 

2018 
2019 
2020 
2021 (Jan-May) 
CDHB 
416 
399 
473 
210 
WCDHB 
30 
31 
36 
16 
TOTAL 
446 
430 
509 
226 
 
2. How many PET CT scans have been referred this year so far?  

As above  
 
3. What percentage of the patients being referred are Maori?  
 
Table 2: Percentage of referred patients (by ethnicity) for the 2020 and 2021 (Jan-May) period* 
 
CDHB 
WCDHB 
Count 
% 
Count 
% 
NZ European / European 
575 
84% 
46 
88% 
Maori 
49 
7% 
5 
10% 
Other 
59 
8% 
1 
2% 
*Note:
  We are providing you with 2020 calendar year and 2021 (Jan-May) ethnicity data to give you a 
representative idea of the ethnicity breakdown for referrals.  To provide this information we had to 
manually review referral data which took a substantial amount of time and resource.  We are declining 
---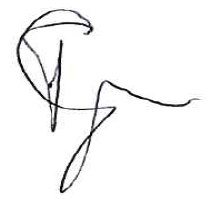 to provide the ethnicity information for referrals for 2018 and 2019 calendar years under section 18(f) of 
the Official Information Act i.e. this information can only be made available with additional substantial 
collation and research.
4. What is the average cost per PET CT scan referral? 

The average PET-CT scan referral costs $2,043.10 (Excluding GST). 
I trust that this satisfies your interest in this matter. Please note that this response, or an edited version 
of this response, may be published on the Canterbury DHB website after your receipt of this response.   
You may, under section 28(3) of the Official Information Act, seek a review of our decision to withhold 
information by the Ombudsman.  Information about how to make a complaint is available at 
www.ombudsman.parliament.nz;
 or Freephone 0800 802 602.  
Yours sincerely      
Tracey Maisey 
Executive Director 
Planning, Funding & Decision Support 

---