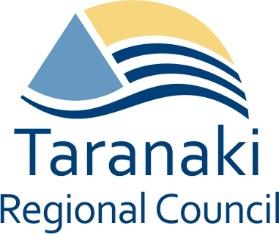 5 November 2020 
Document:  2630634     
Donna McMillan  
Email:
 [FYI request #14062 email] 

Dear Donna 
 
IN/40667- Official information request 
 

I refer to your official information request dated 30 October 2020 seeking information 
regarding correspondence between the Taranaki Regional Council, New Plymouth District 
Council, health authorities, and Remediation NZ regarding Haehanga Stream, a tributary of 
the Mimitangiatua River.  
The information you are requesting is a substantial amount of information which would 
take some time for officers to compile. Therefore, the Taranaki Regional Council would be 
required to charge for the time it would take Officers to compile the information. If your 
request is refined and specific in nature, then charging may be able to be reduced or 
removed. Below are some questions which will aide officers in being able to establish the 
amount of information you require.  
  Are you only referring to the Remediation applications to renew the consents or the 
entire file back to the commencement of the consents? 
  The Council has information on the local environmental effects and those associated 
with a blending site at Brixton. Do you want the information on both?   
Alternatively, the annual monitoring reports set out levels of compliance, the Council's 
response and document the environmental effects of the activity on the local environment. 
These are a good summary and are available on the Council's web site 
– www.trc.govt.nz. 

The 2019/20 report is currently being prepared.  
Please let us know how you wish to proceed with the request.        
---

You have the right to seek an investigation and review by the Ombudsman of this decision. 
Information about how to make a complaint is availab
le at www.ombudsman.parliament.nz 

or freephone 0800 802 602.  
If you wish to discuss this decision with us, please feel free to contact me directly or by 
email.    
Yours faithfully 
S J Ruru 
Chief Executive 

per: A D McLay 
Director - Resource Management  

---