OIA20-0792 
8 December 2020
Grace Haden 
[FYI request #14051 email] 
Dear Grace Haden 
I refer to your email of 23 November 2020 requesting information relating to the warranting of 
SPCA inspectors. Your request has been considered under the Official Information Act 1982 
(OIA). 
You requested the following: 
I appreciate that some of the information requested was not available due to 
protection of their privacy but it is important that we know who the organisation was 
which employed each inspector this has relevance with regards to section 190 
Animal welfare act hence I wish to be advised which organisation the respective 
inspectors were employed by and whether or not it was a branch member 
society or the approved organisation itself. 
As you were advised in our previous correspondence (our reference: OIA20-0693), 
information relating to specific SPCA inspectors has been withheld in accordance with 
section 9(2)(a) of the OIA 
- to protect the privacy of natural persons, 
as it contains 
information relating to the abovenamed application forms, police vetting forms and 
identification forms. 
Information supplied by the SPCA to the Ministry for Primary Industries for the purpose of providing 
the statutory appointment of "Animal Welfare Inspector" included their Job title and the location of 
the SPCA they were working for. 
In 2017 the SPCA amalgamated 46 Independent SPCA Branches and Member Societies (known 
as "Centres") into one National Organisation, the Royal New Zealand Society for the Prevention of 
Cruelty to Animals Incorporated (RNZSPCA). Some of the people you have requested information 
were appointed before 2017. They were therefore employed by an SPCA Centre until 2017, then 
subsequently RNZSPCA. 
Charles Fergusson Building, 34-38 Bowen Street 
PO Box 2526 
Wellington 6140, New Zealand 
mpi.govt.nz 
---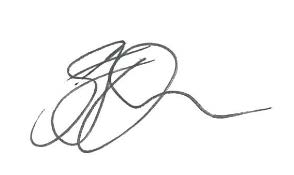 First Appointed as 
an Animal Welfare 
SPCA Centre 
Position Title 
Inspector 
Auckland (Member 
Chief Inspector SPCA 
Greg Reid 
16/10/2014 
Society) 
Auckland 
Auckland (Member 
Lori Davis 
04/02/2016 
Animal Welfare Inspector 
Society) 
RNZSPCA (Auckland 
Michael Loulanting 
15/11/2019 
Chief Inspector Auckland 
Centre) 
Auckland (Member 
Kevin Plowright 
09/11/2005 
Animal Welfare Inspector 
Society) 
RNZSPCA (National 
General Manager 
Tracy Phillips 
16/08/2020 
Role) 
Inspectorate   
Should you have any concerns with this response, I would encourage you to raise these with 
the Ministry for Primary Industries at
 [email address].
 Alternatively, you 
are advised of your right to also raise any concerns with the Office of the Ombudsman. 
Contact details are: Office of the Ombudsman, PO Box 10152, Wellington 6143 or at 
[email address].
Yours sincerely   
Gary Orr 
Director Compliance Services 
2 
---