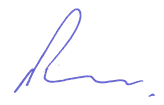 4 December 2020           
Our Reference: IR-01-20-21894   
Mark Hanna  
[FYI request #13439 email] 
Dear Mark 
I am fol owing up on the response to a request for information, submitted 3 August 2020, 
pertaining to the publishing of the 2019 TOR report (01-20-21894). You sought review of 
the response dated 2 September 2020, with the Office of the Ombudsman regarding why 
the publication of the report was delayed from its original release date.  
After consultation and further review, my response is as follows. Releasing a report such 
as the 2019 TOR report involves a rigorous review and approval process. A number of key 
workgroups and senior individuals are engaged to provide input into the final report.  
As you can appreciate, this is can lead to time allocated to incorporating any feedback into 
the  report  increasing.  A release timeframe is always worked towards with the best of 
intentions. However competing work priorities across the business, in particular for those 
who are essential for the sign off process can impact the release of any report. 
Yours sincerely   
Inspector Nic Brown 
Acting National Manager: Response & Operations 
Police National Headquarters
180 Molesworth Street. PO Box 3017, Wellington 6140, New Zealand.  
Telephone: 04 474 9499. Fax: 04 498 7400. www.police.govt.nz 
---