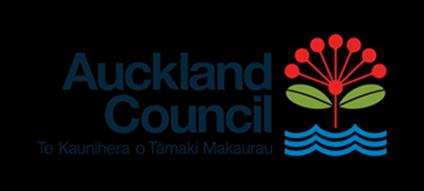 25 August 2020 
Official Information Request No. 8140007189 
 (Please quote this in any correspondence)    
William Foster 
By email –
 [FYI request #13383 email] 

Dear William  
Local Government Official Information and Meetings Act (LGOIMA) 1987 
Re: Enhancing Local Government for Aucklanders 
I  refer  to  your  email,  which  we  received  on  26  July  2020,  requesting  information  about 
progress on response to Local Government Commission recommendations.  
Your request was as follows:  
May I please have copies of any documents produced to discuss or review progress on 
following-up Council's plans and promises in its November 2018 Auckland Council Report to 
the Local Government Commission: "Enhancing Local Government for Aucklanders". 
 
In particular, may I have copies of any reports of results from, or covering the status of, the 
Service Level variability review started in July 2018 - phases One, Two and Three and 
proposals to deal with different service levels across the region in response to 
Recommendation 9 of the Local Government Commission from its March 2018 report. 
 

Please find our response to your request below:  
Staff have been working with elected members on issues relating to the 'Governance 
Framework Review' through the Joint Governance Working Party, which comprises 
members of the governing body and local board members.  This review includes a review of 
decision-making around service levels.    
A formal report to the Governing Body was planned for earlier this year but the council's 
response to COVID-19 recovery has intervened and affected progress with the review.  
Attached is a presentation to the Joint Governance Working Party prior to the 2019 
elections.  Also attached is a presentation to be made to the meeting of the Joint 
Governance Working Party on 25 August 2020.  
The decision to release this information to you was made by Rose Leonard, General 
Manager (Acting), Democracy Services.  
Should you believe Auckland Council has not responded appropriately to your  request,  you 
have  the  right  by  way  of  complaint,  under  section  27(3)  of  the  LGOIMA,  to  apply  to  the 
Ombudsman to seek an investigation and review of the decision.  
Private Bag 92300, Auckland 1142  |  
aucklandcouncil.govt.nz
  |  
Ph
 09 301 0101 
---

If  you  have  any  further  queries  please  contact  me  on  09  301  0101  quoting  Official 
Information Request No. 8140007189.  
Yours sincerely    
Sarah Parry-Crooke 
Senior Privacy & LGOIMA Business Partner
Democracy Services 
Private Bag 92300, Auckland 1142  |  
aucklandcouncil.govt.nz
  |  
Ph
 09 301 0101 
---