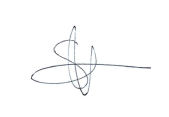 8 May 2020   
Ben Smith 
By email:
 [FYI request #12757 email] 
Reference: OIA-2019/20-0493   
Dear Mr Ben Smith  
Official Information Act request relating to COVID-19 and modelling for extending 
Alert Level 4 

Thank  you  for  your  request  made  under  the  Official  Information  Act  1982  (the  Act), 
received on 1 May 2020. You requested:  
"
I would like to request under the OIA copies of all of the modeling that was 
considered by the Prime Minister, her office, and the Cabinet in making this 
decision to extend the Level 4 lockdown - both (1) scientific pandemic modeling 
around the prediction of the pandemic spread, as well as (2) any economic 
modeling predicting economic outcomes under different courses of action. This 
would include any scientific papers or scientific reports but could also include 
modeling in other formats, like executive summaries from modeling reports or any 
electronic modeling data or online resources or outputs of models that may have 
been considered by cabinet. 
 
If it is difficult to ascertain which particular modeling received by the PM and 
Cabinet was actually considered by them, please simply send all relevant 
modeling that they received in order to make this decision.
"   
I  believe  that  the  information  you  have  requested  is  more  closely  connected  to  the 
functions  of  the  Prime  Minister,  Rt  Hon  Jacinda  Ardern.  Accordingly,  I  have  decided 
under section 14(b)(ii) of the Act to transfer your request to the  Prime Minister.  
The Prime Minister has 20 working days from receipt of this transfer to make a decision 
on your request.   
Yours sincerely   
Sarah Corbett 
Manager, Ministerial Services 

4254456   
Executive Wing, Parliament Buildings, Wellington, New Zealand 6011     
  64 4 817 9700     Facsimile 64 4 472 3181     www.dpmc.govt.nz   
---