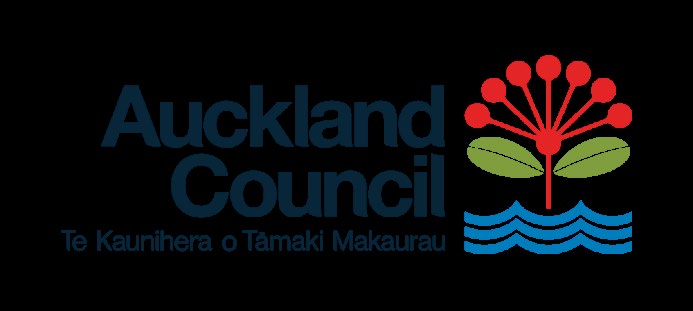 23 December 2019 
LGOIMA No. 8140006011 
 (Please quote this in any correspondence)   
Harrison 
By Email:
 [FYI request #11721 email] 
Dear Harrison    
Local Government Official Information And Meetings Act 1987
Records of al  cattle owned by Auckland Council 
I refer to your request which we received on 24 November 2019, regarding records of all 
cattle owned by Auckland Council. Our response to your questions is as follows:   
In response to your request, I consulted with the council's Community Facilities department 
and the Tūpuna Maunga o Tāmaki Makaurau Authority (Maunga Authority) to provide 
relevant information.    
The Maunga Authority confirmed that they do not have any cattle owned by Auckland 
Council on any maunga.    
NAIT records of all cattle alive/dead/exported/missing held and/or owned by Auckland 
Council, i.e. at regional parks, mountains, etc. 
Please refer to the 
attached
 NAIT records of cattle on council-owned parks.  
 
In the case of the council not owning cattle on council-owned land, the 
agreements/contracts in place  
Please refer to the 
attached
 lease/licence agreements for cattle grazing on council-owned 
lands.   
Please note the Long Bay Regional Park Licence has been included in the list of 
agreements. The licence expired in July 2019 and the grazier has since ceased grazing the 
land.   
Information relating to the licence fees and licence fee reviews in the lease/licence 
agreements have been redacted under the following sections of the Local Government 
Official Information and Meetings Act 1987 (LGOIMA): 
  -  Section 7(2)(b)(i) where making the information available would likely unreasonably 
prejudice the commercial position of the person who is the subject of the information; 
and   
-  Section 7(2)(h) to enable the council holding the information to carry out, without 
prejudice or disadvantage, commercial activities.     
Private Bag 92300, Auckland 1142  |  
aucklandcouncil.govt.nz
  |  
Ph
 09 301 0101 
---
Information about the 'High performance Hereford breeding program' being deployed 
to replace the 'historical 100% trading system' and what is this? 
The 100% trading system is where cattle is purchased to fatten up and sell. Council is now 
moving towards both breeding and finishing cattle. 
The Auckland Council farming business in the Community Facilities department has moved 
away from purchasing all cattle towards having a Hereford breeding cow herd.    
This provides council with calves which we then grow on council parks that we farm on. 
This allows us to better manage any biosecurity risks, such as Mycoplasma Bovis, while 
providing a lighter stock class that is wintered on some of our heavy soils.    
The aim is to have the beef calves primed for sale at 18-20 months of age before their 
second winter.    
Council has been purchasing high-quality bulls for these cows. We are focusing on 
the
 Hereford Prime Index. The i
ndex estimates the genetic differences between animals in 
net profitability per cow. 
 
What will happen to the current herds? 
The current stock on hand is being replaced as they are sold. Stock are sold to meat 
companies. 
 
Any policies/rules relating to cattle (i.e. safety, when to sell them, etc.) 
Council has several rules relating to cattle. They come from t
he Animal Welfare Act 
and the 
widely accepted "five freedoms of animal welfare under human control:   
1.  freedom from hunger and thirst - by ready access to fresh water and diet to maintain 
health and vigour. 
2.  freedom from discomfort - providing an appropriate environment including shelter and 
a comfortable resting area. 
3.  freedom from pain, injury or disease.  
4.  freedom to express normal behaviour.  
5.  freedom from fear and distress.   
Other rules come under council's management of Kauri Dieback (KDB). Council has parks 
classified from Green (confirmed clear of KDB), Amber (unconfirmed), and Red (confirmed 
KDB infected). Council can move stock in the direction on Green to Amber to Red but not 
the other way, this is to avoid the movement of soil on the cattle's feet.     
The decision to sell stock is based on several factors: 
  •  feed supply;  
•  environmental concerns - livestock weight and how wet our soils are; 
•  markets - beef schedules;  
•  cattle size and weight;  
•  alternative stocking options - for example, are we better to carry lambs instead; 
•  parasite management.    
Due to the size of the attachments, the information can be accessed by using the below 
OneDrive link   
Private Bag 92300, Auckland 1142  |  
aucklandcouncil.govt.nz
  |  
Ph
 09 301 0101 
---

https://1drv.ms/u/s!Ar3AEgw1mNLnzAxM4k3kvJz-DwB2?e=jfeA7d 
Please note the link expires after 30 days. We recommend you save the information to your 
personal computer.   
Should you believe Auckland Council has not responded appropriately to your request you 
have the right to seek a review of the decision from the Ombudsman.   
I hope you find this information useful. If you have any further queries please contact me on 
09 301 0101, quoting LGOIMA No. 8140006011.   
Yours sincerely      
Jenny Hua 
Privacy & LGOIMA Business Partner 
Democracy Services 
Private Bag 92300, Auckland 1142  |  
aucklandcouncil.govt.nz
  |  
Ph
 09 301 0101 
---