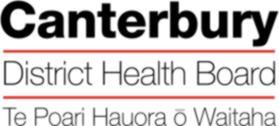 Planning and Funding 
P O Box 1600,  
Telephone:  0064 3 364 4130 
CHRISTCHURCH
Fax:  0064 3 364 4165 
        [email address] 
4 June 2019   
Dan
 
 
Email: 
[FYI request #10258 email]  
Dear Dan  
RE Official Information Act request CDHB 10099 

I refer to your email dated 6 May 2019 requesting the following information under the Official 
Information Act from Canterbury DHB.   
  
Please send me the documented proposal to add two levels to the top of the staff car parking 
building at Christchurch Hospital
.  
We are writing to confirm that we are granting a response to your request and this response will be sent 
to you as soon as is reasonably practicable.  
Yours sincerely   
Wayne Turp 
Project Specialist  
---