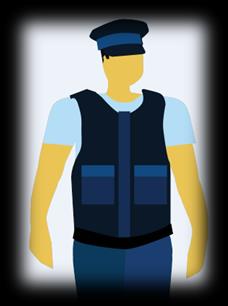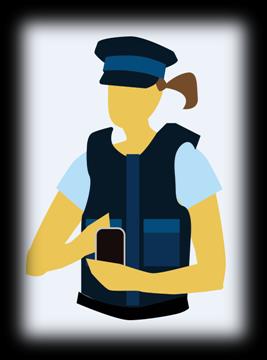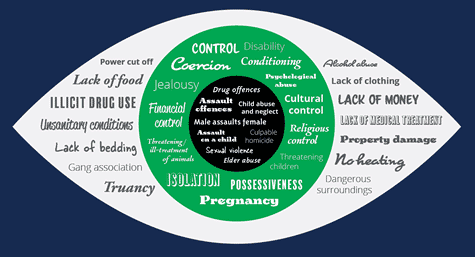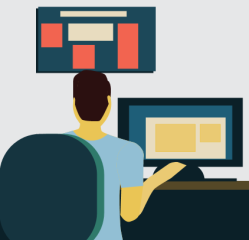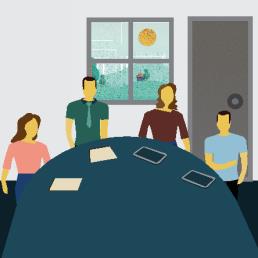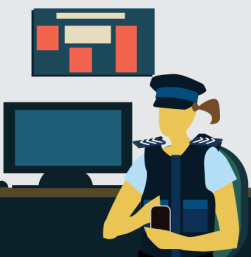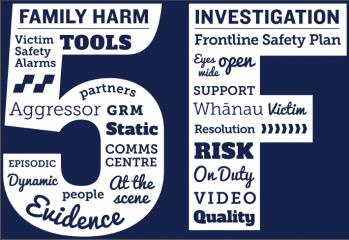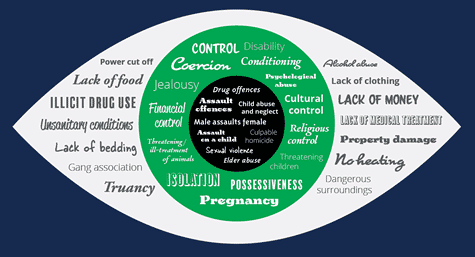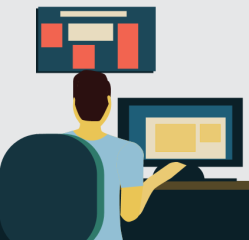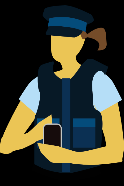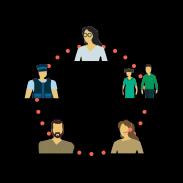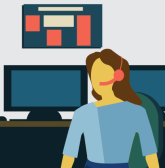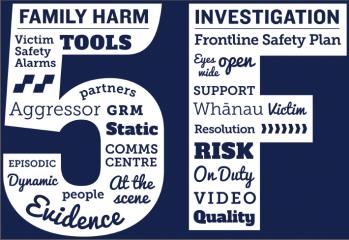 POLICE APPROACH TO FAMILY HARM 
Police attend a 
5F Family Harm Investigation
.  Family Harm 
Multi Agency partners 
get  
takes a comprehensive view of the issues occurring within 
faster access to better quality 
families and aims to address the underlying harm in 
Family Harm Investigations to 
partnership with other relevant agencies.  
inform decision making. 
Frontline Safety Plans created 
With 
5F 
we keep an 
Eyes Wide Open 
focus at initial 
by Police provide the 
attendance to capture the wider context of Family Harm.  We   foundations for Multi Agency 
determine the Total Concern for Safety and create a Frontline 
Teams to build longer term 
Safety Plan to take appropriate action with the perpetrator  
safety plans for victims, 
and to improve the safety of people at risk and tamariki for              
tamariki and perpetrators.
at least 72 hours following initial attendance.
5F FAMILY HARM INVESTIGATION  
The 
Static Assessment of Family Violence Recidivism 
How predictive is SAFVR? 
Statisticians looked 
1 
(SAFVR)
risk measure is a predictive statistical 
at a range of variables and determined, through 
measure which calculates the likelihood a person                   
regression analysis, which ones were the most 
will commit a family violence offence in the next                       
predictive for people in New Zealand.  Two 
two years given Police are attending a family harm 
years worth of real data was used to test the 
FAMILY SAFETY 
investigation 
today 
(at the time it is calculated):                    
statistical model to ascertain its predictive 
SYSTEM
the statistical model results in a high,                             
ONDUTY 
values; this is why the measure holds true for 
two years. SAFVR was designed by New Zealand 
moderate or low risk.  This statistical                                   
CARD
APP
Police for the New Zealand environment. 
model is made up of data Police has                                        
FRONT 
FSS
access to and includes variables                                            
COUNTER
such as: a Family Violence (FV) 
index offence / incident codes,                                    
REPORT
I
NG
 OFFICER AND TEAM
INTEGRATED SAFETY 
age at time of Index offence /                                                                
incident;  offence as an                                 
A
C
TION 
QUALITY FAMILY 
RESPONSE (ISR)
aggressor;  count of previous                                                      
FV occurrences in the past                                 
HAR
M 
INVESTIGATION
year; a count of previous                                           
offences; Ministry of Justice                                
6
conviction record; gender;                              1      
5
sentences of more than 30 days 
SAFVR
Complete Frontline 
+
2
Dynamic questions risk                  
EYES WIDE OPEN
Safety Plan
2
FAMILY VIOLENCE    
Ask Dynamic 
measure 
– the questions 
CO-ORDINATORS + 
questions
3
4
asked as part of the Family 
Family Harm 
OTHERS
Harm Investigation.  The               
= Total Concern 
Graduated 
for Safety
ORANGA 
questions are well researched               
Response Model
TAMARIKI 
and strong indicators of family 
(cc'd to the 
violence risk or lethality.  When 
Child Protection 
answered positively these questions 
Team)
indicate the likelihood of the person 
SUPERVISOR 
posing risk (usually suspect,
Monitoring (Realtime)
Review and 
predominant aggressor) harming the person at 
Approve
MULTI-AGENCY 
risk (usually victim, primary victim) and tamariki 
ASSESSMENT AND 
is heightened.  There are 10 questions for all 
RESPONSE
family harm episodes, two additional questions 
FVIARS and Whāngaia Ngā Pā
Harakeke 
for intimate partner violence and four 
The 
Family Harm Graduated Response Model 
indicates a range 
4
questions if children reside with the primary 
of safety actions to consider for the perpetrator, victim and 
parties involved.
tamariki based off the Total Concern for Safety.
6 Multi agency partners 
review risk and needs 
The SAFVR measure is combined with the 
The selected safety actions from the Family Harm GRM, and any other 
3
5
and engage with the 
results of the dynamic assessment questions
safety actions you decide upon become the 
Frontline Safety Plan
.  The 
family to undertake 
to give a 
Total Concern for Safety
.
safety actions Police take will improve the safety of the person at risk 
any ongoing safety 
and tamariki for at least 72 hours post initial attendance.  
actions / support.  
IN SUMMARY
Informs
Early                      
Enables
Leads to
Total Level 
Interventions           
of Concern 
Police action a 
by agencies
Reduction                              
Safer 
quality Family Harm 
+
in re-offending                         
+
Investigation 
+ re-victimisation 
Whanau 
-
Frontline 
Safety Plan
---